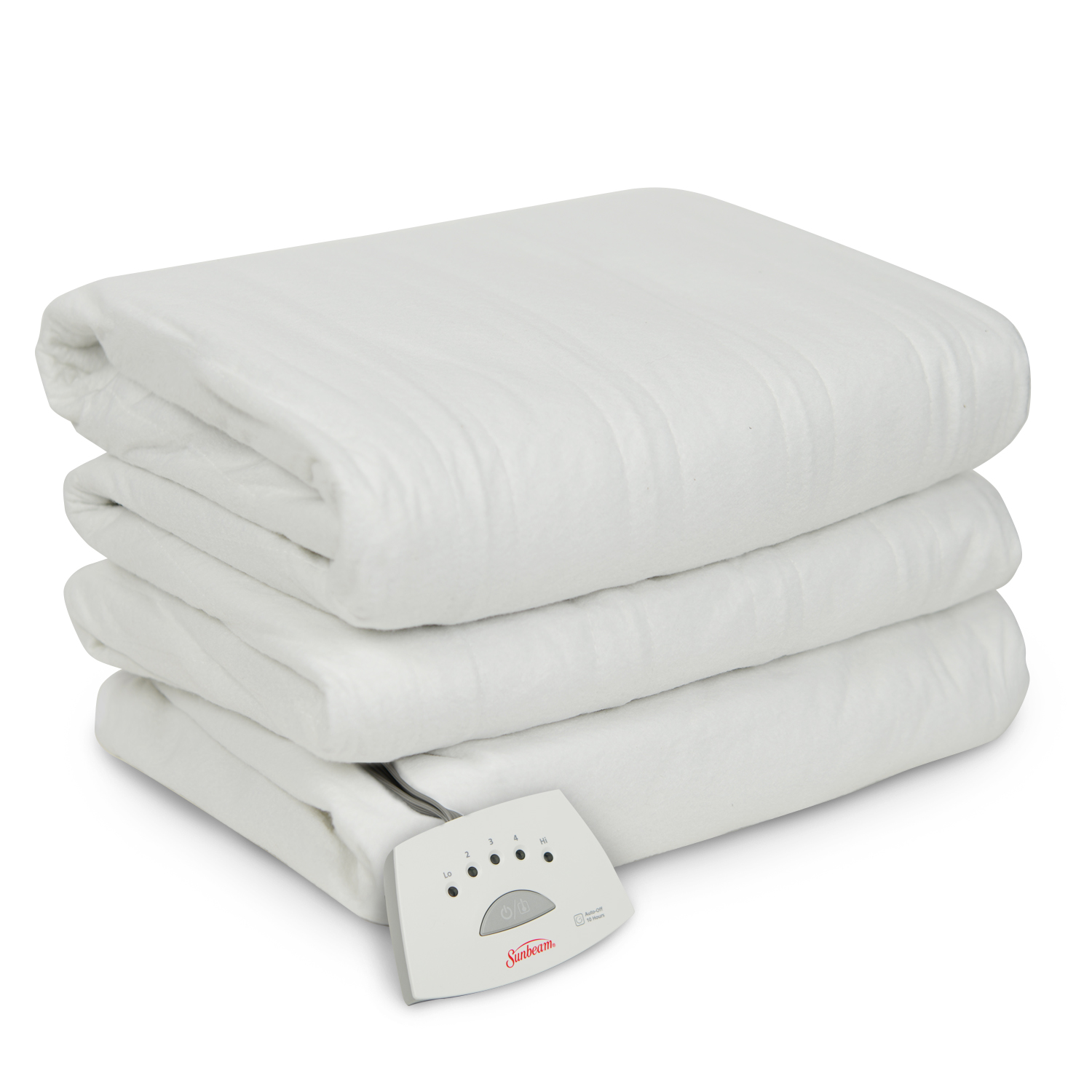 Save NOW at Walmart!
The Sunbeam White M0 Queen
Mattress Pad
helps protect your mattress and for you to stay warm when it is chilly outside. It provides soft comfort on top of your mattress for a great night's sleep. The
Sunbeam mattress pad
gives you a quality night of sleep while providing gentle heat to promote comfort, ease tension and to help with relaxation. The warmth gently spreads and distributes throughout the mattress pad for a great night sleep that you will wake up from feeling rested and rejuvenated. There are adjustable heat settings that you can use in order to find the right temperature for you. The Sunbeam White M0 Queen Mattress Pad has a built in controller so you can select the right temperature for you. It's machine washable which makes it easy to care for. Find it in a variety of sizes to fit your needs and your mattress.
Choose free in-store pick up if available near you; otherwise, score free 2-day shipping for orders over $35.