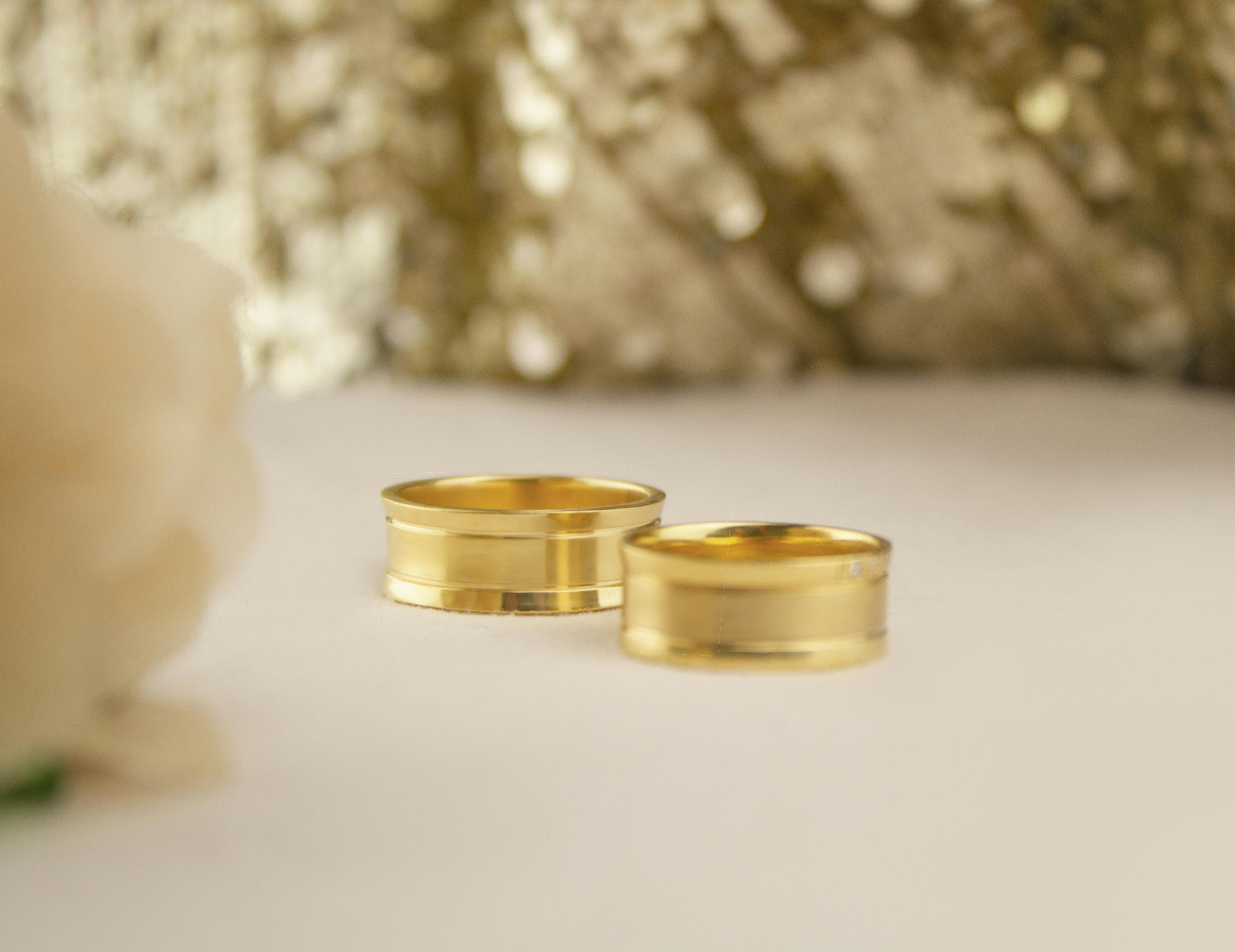 With the amount of replica jewelry pieces being manufactured it can be difficult to put down hundreds of dollars for real gold jewelry. Why would you invest in a 24k golden chain, when you can buy an exactly replica from cheap metal at the fraction of the price? Will you be able to sell it for a bit of a profit in the future? Or will it quickly lose its value as it gets older?
It's these kinds of questions that people who love buying jewelry are asking. If you are into expensive antique jewelry or contemporary pieces, then you might rather feel like you want to invest in a diamond rather than a golden loop. Well, think again, because gold jewelry is still a
great investment
to consider.
Why is Buying Gold a Great Investment?
There are a quite a few reasons why you can consider buying solid gold jewelry pieces and still see it as an investment:
LIQUIDITY
Gold is a great asset to have anywhere in the world. You can easily sell your gold earrings or necklace to a jeweler for melting. It's a great universal commodity to have with excellent liquidity.
NO INFLATION
When inflation takes hold, gold can still rise in value. Because this precious metal is priced in USD, a higher price can be achieved even when the U.S. dollar loses its strength. Therefore, owning a piece of golden jewelry is a much better investment than buying USD notes.
IT HOLDS VALUE
Economists have proven that even though the price of this shiny metal decreases, the underlying value per karat is still consistent. Unlike other physical investments, gold's value won't deteriorate over time.
Gold is a commodity in that there is a fixed quantity, compared to a currency that holds no inherent value. A golden jewelry piece can actually grow in value within time because it can be seen as antique. It can also have a higher value over the years because of the design or the jeweler that made it. Even though the design or era is of no significance, the value of the metal itself will still remain.
A UNIVERSAL INVESTMENT
As the world is becoming more connected, we are desiring a currency that everyone can use while traveling. Unfortunately, this is a dream that won't easily come true. Even though countries are selling their currencies, treasuries, securities, and other investments they are all subject to economic and political influence. Unlike gold that can be treated as a universal investment without any country-specific chaos influencing it.
IT'S IN HIGH DEMAND
Gold isn't only used in amazing jewelry pieces; it is in high demand since it is also used in different products like electronics, dentistry, and machinery. Lately, it is also featuring in different beauty products for a more luxurious skincare routine.
Because the metal is in such high demand it is a commodity that is guaranteed to be a stable investment for many more years to come. Read
this article
to learn more about its different uses all around the world.
DIVERSIFY YOUR OWN INVESTMENTS
There are loads of different investments available to secure one's retirement. Many of us invest in retirement plans for a comfortable future. More recently, people have started investing in bitcoin and even golden coins. The downfall to investing in these things is that you can't enjoy them as much.
When you buy jewelry, you can wear it to many different events, pass it down through generations, and still see it as a great investment. When you do buy golden jewelry as an investment, you'll be part of a very clever diversification.
Are there Any Disadvantages?
There are definitely more pros than cons when investing in this precious metal. Regardless, it's still wise to look at the cons. Here is a list of them:
You won't be able to earn passive income like you would with other investments like bonds and stocks, since there are no dividends or interest
When you invest in different golden jewelry pieces, you will need a secure place to store it. Not only does it need protection from thieves or getting damaged, you'll might also want to consider decent insurance to cover it in any unfortunate incident
Gold can become quite overpriced when economies are under pressure. You have to make sure that you buy and sell at the right time to avoid paying too much. If you are wondering how to sell gold jewelry to get a return on your investment, then you should definitely locate a credible buyer. Make sure that you know what your piece is worth and how much you'll sell it for – before making an agreement
It has been said that gold only rises in value when a currency is devalued or when inflation is strong. Economists have stated that because of this reason, it doesn't offer great returns on investment
Needless to say, investing in golden jewelry is definitely still worth it and something to consider. Whether it's to pass on to later generations or hold onto as a future return of investment, it's a smart choice to buy good quality. When you sell your piece at the right time to the right buyer, you'll be richer.