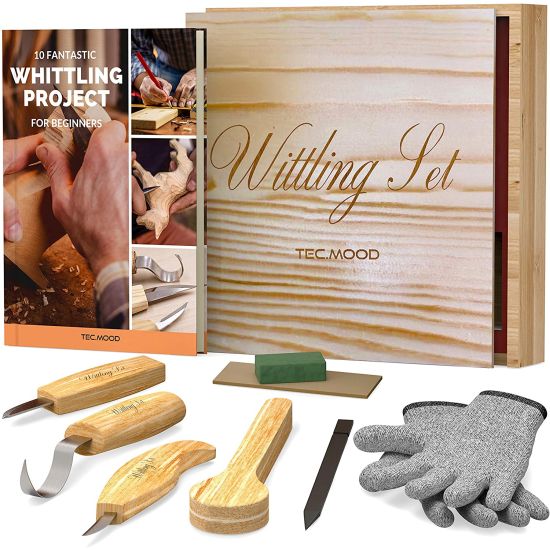 Here is a fun DIY find that is on sale!
Are you looking for a new hobby that will relax your body and mind, without requiring major efforts and costs? Would you like to escape the solicitating work hours and find refuge in a practical activity? This complete wood carving set is the perfect solution!
Level 5 Cut Resistant Gloves!
Excellent comfort and dexterity to wear and grip. The special high elasticity breathable nylon is blended to perfectly fit the gloves. It is compatible with the touchscreen of any electronic device ! ( Clean )Easy to disinfect and clean. It is hand and machine washable and can be sanitized !
Fantastic Bamboo Storage Box
You will have the opportunity to discover our fantastic bamboo box. Elegant, resistant and full of style, it can become the perfect gift you have always wanted to make. Inside, each item is perfectly arranged so as to remain fixed and avoid any accidental breakage. Try it today!
Incredible Work, Extreme Protection and Precision!
You can have a perfect set for every job you want to do. You can turn any piece of wood into a work of art in just a few minutes with the sharp blades of our knives. To make it more precise, we had the brilliant idea of inserting a carpenter pencil in our set, useful for outlining anything you want directly in the piece of wood.
It Includes ..
This E-book includes a section of general information about the various types of wood, the various types of items present in the set, 5 fantastic and simple decorative projects and 5 useful projects. All explained step by step with related images.
10 Fantastic Whittling Projects.
TIP:
Check out these other
wood deals
while you are here!