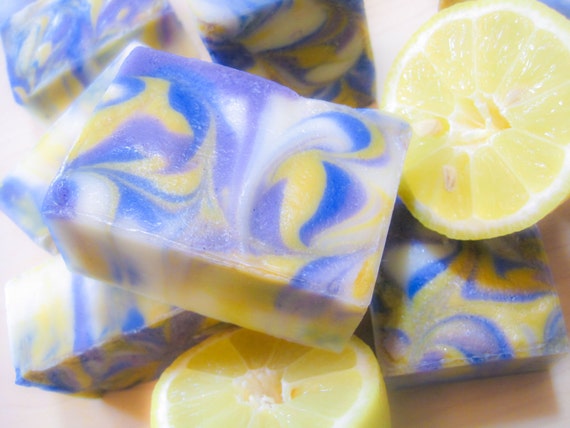 Lavender is most commonly known for its soothing effects, but what you may not know is that Lavender oil has antiseptic and anti-inflammatory properties which can help heal minor burns and bug bites. Furthermore, there has been some research showing that Lavender oil is useful for treating anxiety, insomnia, and Homemade Bug Spray. There have also been some studies showing that Lavender oil can help with digestive issues such as vomiting, nausea, upset stomach and gas! But that's not all! Additionally Lavender is useful to help relieve pain from toothaches, sores, sprains, headaches and it even repels insects!
There are a few things you will need before making your soap. First is a good Goats Milk Melt and Pour Soap Base. Second, you will need a
soap mold
. I prefer silicone molds as they make removing the soap super easy. Lastly, you will need a microwave safe measuring cup like this one
HERE
.
Once you have all the supplies then it's just a few simple ingredients and steps to make your own customized soaps.
Directions
Start out by cutting your goats milk base into 1 inch cubes. Place cubes in your microwave safe Pyrex measuring cup and microwave in 30 second increments. Every 30 seconds remove from the microwave and stir. Continue until soap base is fully melted.
Add lavender oil and lemon zest to the melted soap base.
Pour entire contents into your square soap molds. Set aside for a minimum of 60 minutes or until the soap is fully solid. Remove from mold, use and enjoy!