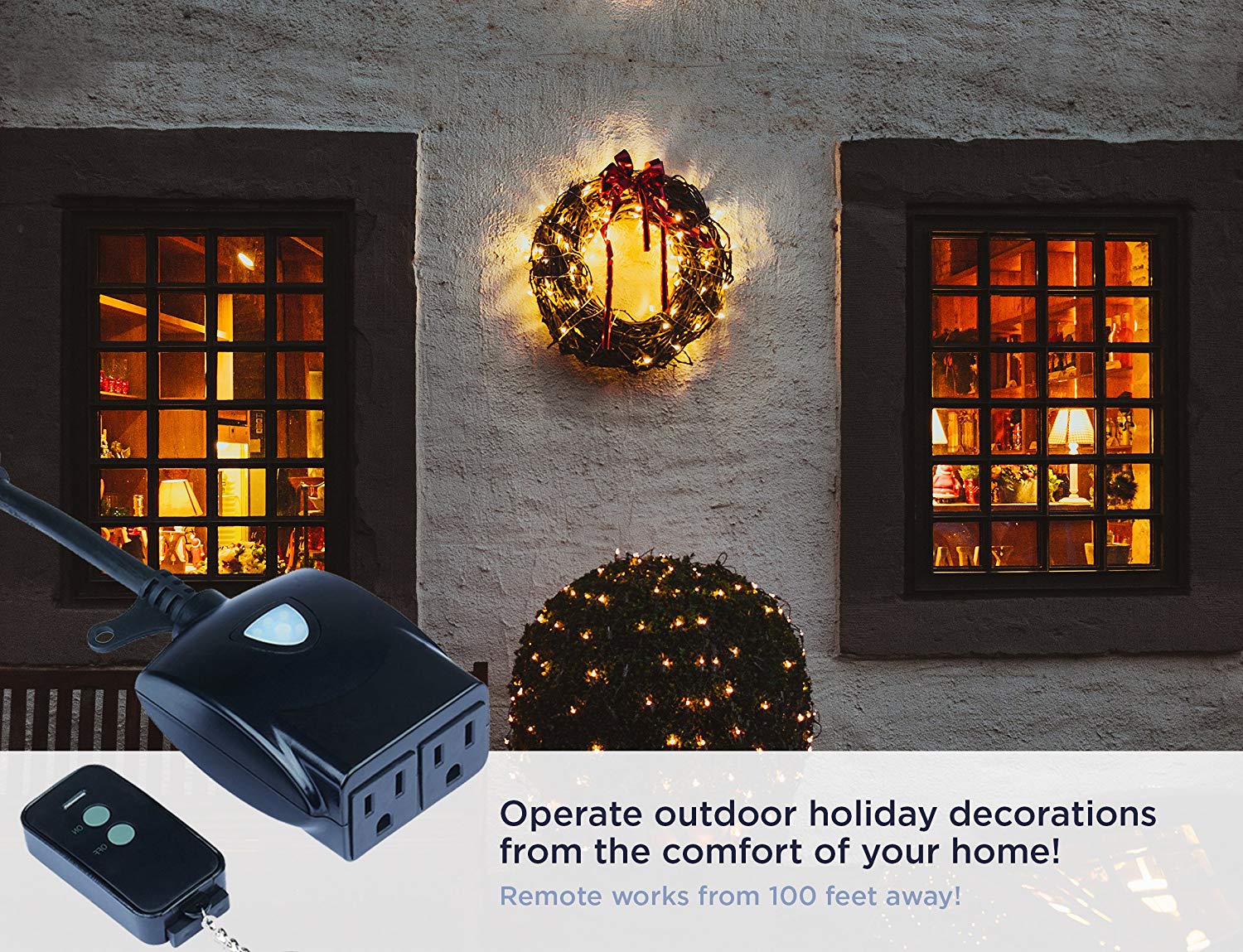 Say goodbye to going outside in the rain to turn off your porch and patio lights. Or stubbing your toe in the dark trying to find the
outdoor light switch
. Instead, enjoy watching your frozen outdoor holiday decorations light up from the comfort of your cozy home. Or enjoy seeing your outdoor string lights and landscaping lights illuminate your backyard with just a push of a button. With the Westek Remote Control Receiver, all of this is possible. Westek puts you in control and helps you to operate both indoor and outdoor lights and electrical appliances without wires and at a distance, especially where the switches are hard to reach. This makes the kit ideal for the elderly and those who find it hard to reach or bend over. Why not try it out to help you operate your hard-to-reach ceiling fan, heater, fountain, floodlight, tree lights, water features, sprinkler and pool pump – all without having to leave your house, maybe even without getting up from your chair.
Product Features
Easy to install and requires no tools, plug your device into one of the 2 grounded outlet plugs and then plug the weatherproof receiver into the wall outlet.
Operate the devices from up to 80 feet away using the remote control.
Please note that the outlet is weatherproof and rain tight, however must be mounted in a vertical position with the sockets facing downward, at least 2 feet above ground level.
It also has a keychain so that it can be attached to your key set or easily hung from a hook so that it is right at your fingertips when you need it.
The controller comes with a pre-installed 3v lithium battery.