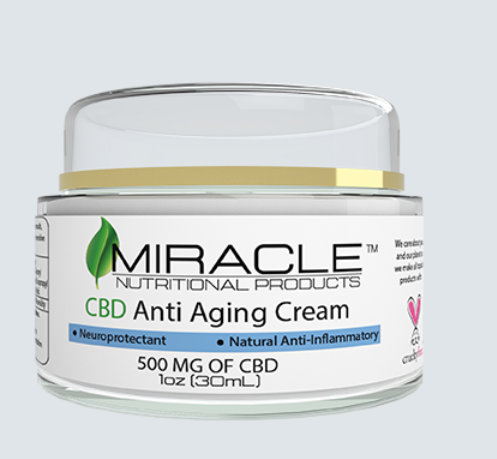 NEW! CBD Anti Aging Cream - Fights against wrinkles and the CBD combats inflammation for healthier skin all around - This newly available ingredient is unlike anything before! Formulated for men AND women - SHIPS FREE!
All of our topical beauty products are made with our very own high-quality
CBD
and contain less than 0.3% THC.
500mg of proprietary full spectrum hemp oil blend with naturally occurring cannabinoids, including CBD, CBG, CBN and CBA. Manufactured, Sourced, and derived using industrial hemp from sterilized plants with less than 0.3% THC. Water, Cetearyl Alcohol, Caprylic/Capric Triglycerides, Glycerin, Ceteareth-20, Butyrospernum Parkii (Shea) Butter, Hyaluronic Acid, Acetyl Hexapeptide-8, Lavandula Stoechas Extract, Dimethicone, Retinyl Palmitate, Vitmin C (Ascorbic Acid), Vitamin E (Tocopherol)