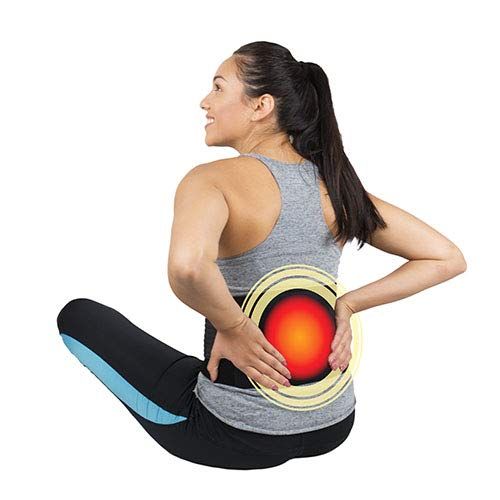 HealthMate Active Heat Rechargeable Cordless Heating / Cooling Wrap - Heating AND Cooling ANYWHERE you are! Use plugged in or completely wireless with the included battery! Stop wasting money on one time use heating wraps! Currently $40 on amazon with 5 star reviews! Lasts up to FOUR HOURS on one charge! Oh, and it works with ANY power bank, so even though it includes one, you can use other power banks to keep it going past 4 hours! Fits waist size 28 to 45 inches adjustable - SHIPS FREE!
Whether you want soothing heat or cold on your back (cold pack included), the
Active Heat Back Support Wrap
can provide you comfort wherever you need it! With an adjustable Velcro closure and two fit-adjusting cinch straps, the band can be comfortably fit to most people. Completely wireless and easy to use, this will be the last Back wrap that you'll ever need.
ADJUSTABLE BACK SUPPORT - With an adjustable closure and two fit-adjusting cinch straps, the band can be comfortable for all sizes and help to alleviate posture-related Back issues.
3 HEAT SETTINGS - Illuminated temperature control button: Green: Low Heat 95°F, Blue: Medium Heat 118°F, Red: High Heat 140°F
AUTO-SHUT OFF - The Active heat Back Wrap will automatically shut-off after 2 hours of use.
COLD PACK POCKET - Built-in a mesh pouch for using the provided cool pack
WIRELESS HEATING - With the included USB Power Bank, you'll have the freedom to go where you please without being tied to a power cord.