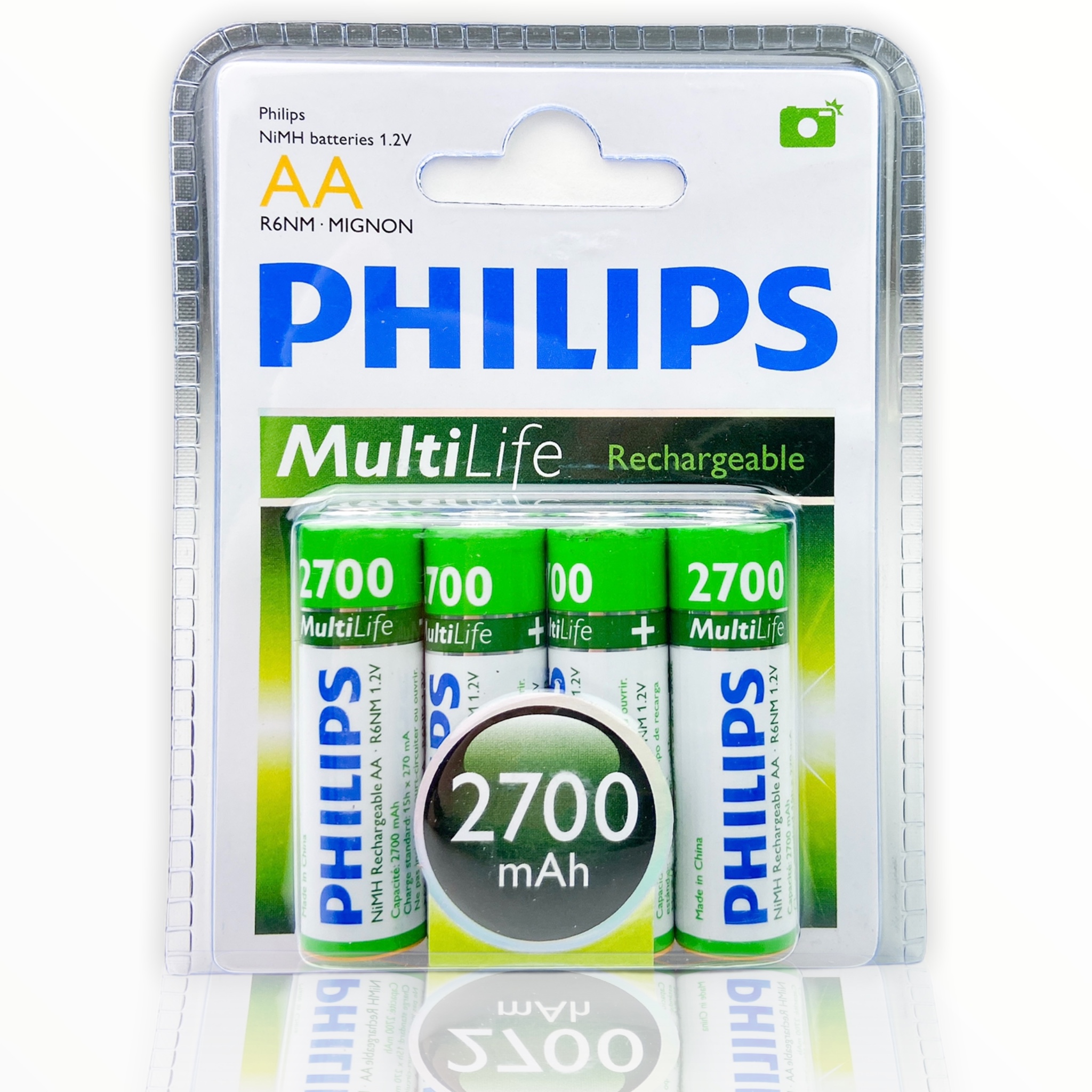 Grab these batteries while they are on sale!
NiMH technology for recharging multiple times. An amazing capacity to operate all your digital devices. Enjoy the full capacity over and over again. Saves money because it can be recharged 1000 times.
Philips rechargeable batteries, 4 PACK.
Battery capacity: 2700 mAh (milliamp-hour)
Battery type: AANickel-Metal Hydride
Battery voltage: 1.2 V
Can be re-energized fully up to 1000 times without draining it before charging.