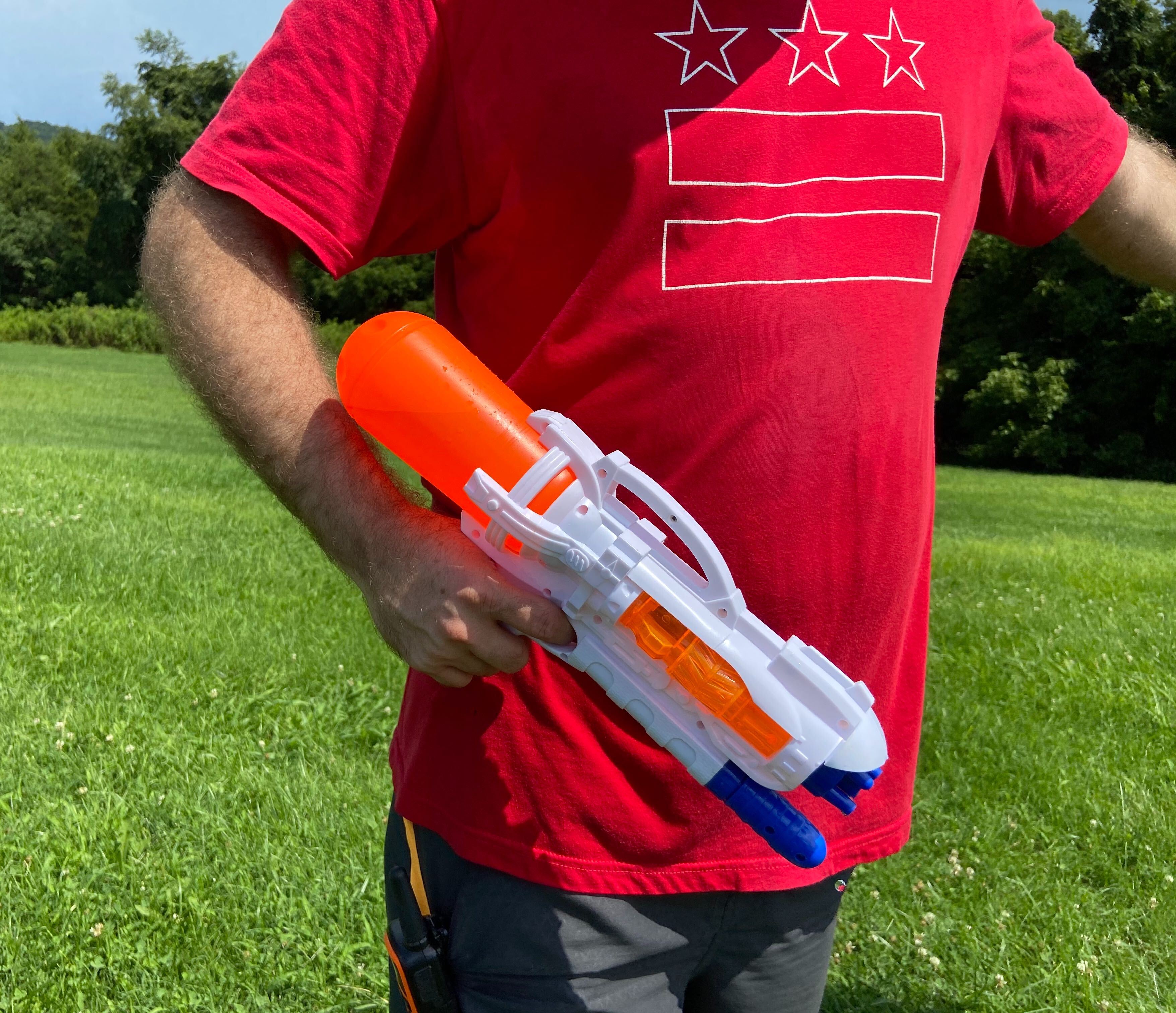 Jumbo Sized Water Gun! GAME ON! Assorted styles (but all jumbo) make for an epic battle! This goes without saying, but they're NOT just for kids! Backyard fun awaits :) - $2.49 shipping, but order 6 or more and SHIPPING IS FREE!
Looking to keep everyone cool during hot summer days at home???
These squirt guns
will do the trick for you!
Summer is the perfect time to explore, and there is nothing more fun than spending time playing with water. It doesn't matter if you are playing on the beach, lake, stream, pool, bathtub, or in the yard, playing in the water can help children grow and develop in many essential ways.
Our water pistols offer easy handling for young children, they can easily fill and shoot without extra help.
Large capacity water tank.