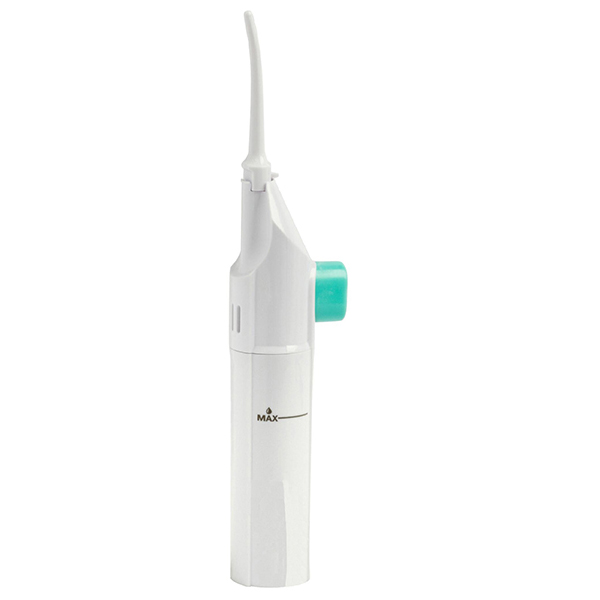 Dental water jet floss is a handheld and hand-powered water flosser that combines air and water to gently remove plaque and debris fast, easily, and pain-free. It is especially useful for flushing out stubborn food particles from hard-to-reach areas around braces, crowns, and implants. It promotes better oral hygiene in difficult-to-clean areas e.g. tooth crowding, orthodontic appliances, under bridges and around implants.
Product Features
Pressurized water stream easily remove food residue between teeth.
Massage and promote healthy gum.
Quick and easy- just fill with water, point and press to power away plaque-causing debris.
Air infusion Technology- Air propels water to gently remove debris.
Water jet features an ergonomic design and low profile tip to easily reach back teeth.
Water pick safe and great for adults and kids.
No batteries or charging required.
Fill with water about 2.5 in
Dimensions: 18.5" x 12.5? x 11"