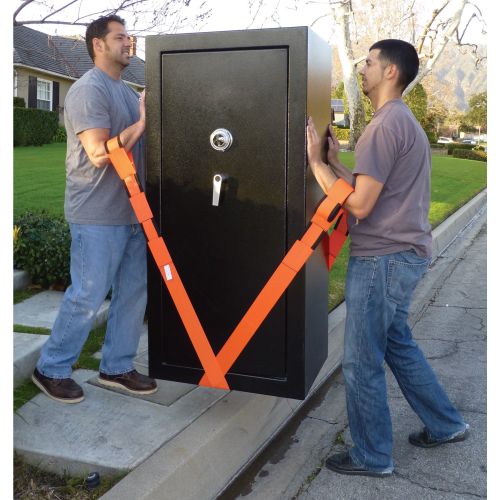 Forearm Lifting Straps - 800-Lb. Capacity - Makes moving heavy things a BREEZE! - GREAT deal because they come in bulk packaging and not a box - $1.99 shipping, but order 2 or more sets and SHIPPING IS FREE!
Now you can lift heavy or awkward items with much less effort! The
forearm lifting straps
are designed to encourage proper lifting techniques and prevent painful back injury. Straps are adjustable up to 48in. in length and rated for items weighing up to 800 lbs. Move appliances, furniture, mattresses, and oversize boxes quicker, safer, and easier. The overall length of straps is 9 ft. 4 in.
Ship Weight 1.5 lbs
Capacity (lbs.) 800
Length (in.) 48
Straps (qty.) 2
Strap Length (in.) 4
Strap Length (ft.) 9