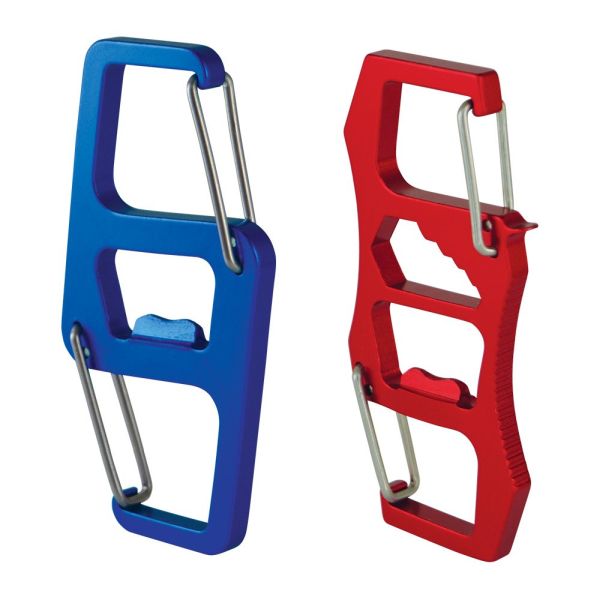 GREAT STOCKING STUFFER! 2 Pack of Dual Carabiner Multi-Tools - Includes Bottle Opener, Key Organizer, Earbud Holder, Wrench Set, and Screwdriver! - SHIPS FREE AND IMMEDIATELY!
Each package includes 2 carabiner multitools, the advanced and the essential clip! Each clip is individually packaged on a display card. The essential clip serves as a key chain and key organizer and also features a bottle opener. The advanced clip does even more! Serves as a bottle opener, earbud holder, screwdriver and wrench set. Carabiner is not suitable for climbing. Made of high quality, strong and lightweight aircraft aluminum.
Product Features
You will receive Red, Blue, Black or Silver chosen at random
Wrench set incldues 0.5", 10mm, 8mm, 0.25" and 4mm.
Extremely functional and high quality - makes a great gift
Warning: Carabiner is not for climbing.
SHOP THE LATEST DEALS FOR THESE STORES: