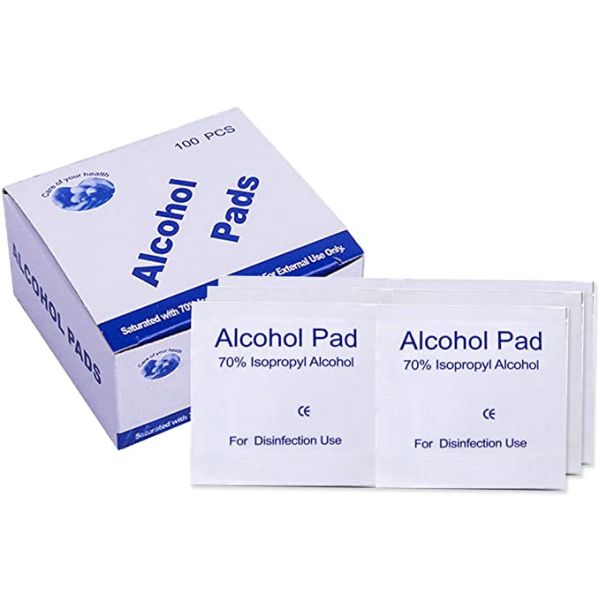 100 Piece Box of 70% Alcohol Wipes - Small individually wrapped wipes - Sanitation to go! GREAT to disinfect phone, shopping carts and just about anything you touch all the time - $1.89 shipping, but order 2 or more and SHIPPING IS FREE! Limit 48 per customer
100 Pcs 70% Alcohol Cotton Slices,
Alcohol Gauze Pads
Individually Wrapped Swap Pad for Cleaning Care Mobile Phone Nail Computer 2.4in x 1.4in.
Can be used for cleaning and disinfection of keyboards, mobile phones, office supplies, carry-on items, tableware, children's toys, etc .; disinfection of frequently-touched items, toilet seats, etc. before use; outdoor tourism, camping Emergency wound disinfection and ignition support.
HARMLESS - After using this product for wiping and disinfecting, it will be completely volatilized and no residue after about 30 seconds.
EASY TO USE & CARRY - single piece of independent packaging, just need to simply tear the package, you can use it to disinfect your supplies.
CONVENIENT AND HANDY - individually wrapped alcohol disinfectant pads are handy to keep in purse than having bottles or spray containers when travel.