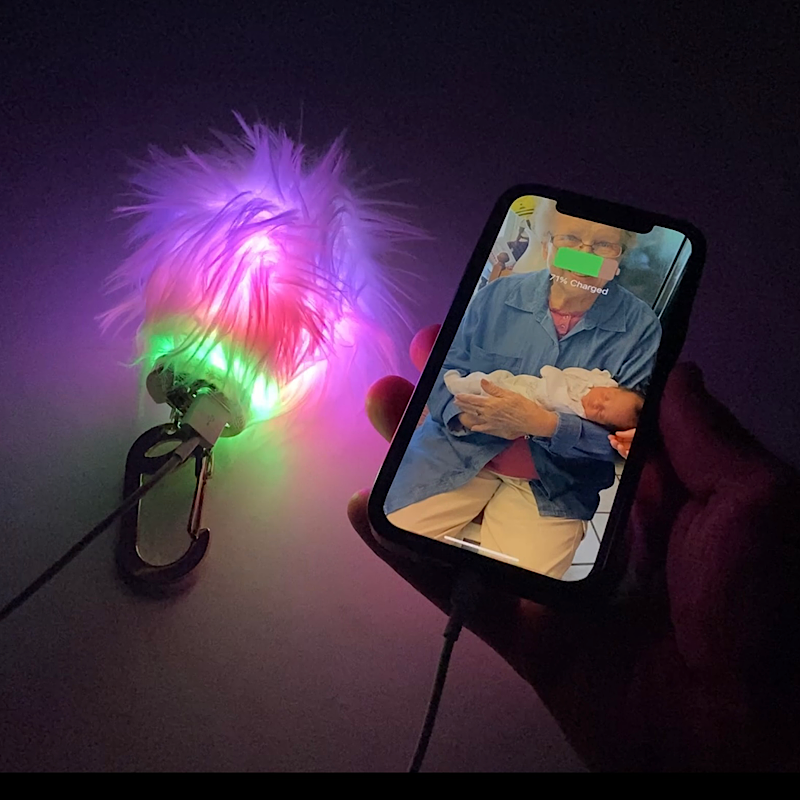 BUQU Power Poof Color Changing LED Power Bank - This fun little poof doesn't just look fun, it also can recharge your phone on the go! Clip it on to your bag and have this power poof ready when you need it! - Order 2 or more and SHIPPING IS FREE!
This is such a fun looking power bank!
BUQU Power Poof USB Power Bank Glow. This faux-fur Glowing LED pom-pom makes for the perfect purse charm and offers a stylish new approach to powering your smart phone while on the go. Clip the Power Poof to your purse, handbag or briefcase for an instant boost of style and power. The multi-colored LED lights can be turned on and off as you desire for an extra element of style!
2,500mAh of power provides up to 1X extra battery life to your smart phone. The LED fuel gauge lets you know your charge level. The USB charging port works with Android, iPhone, and more.