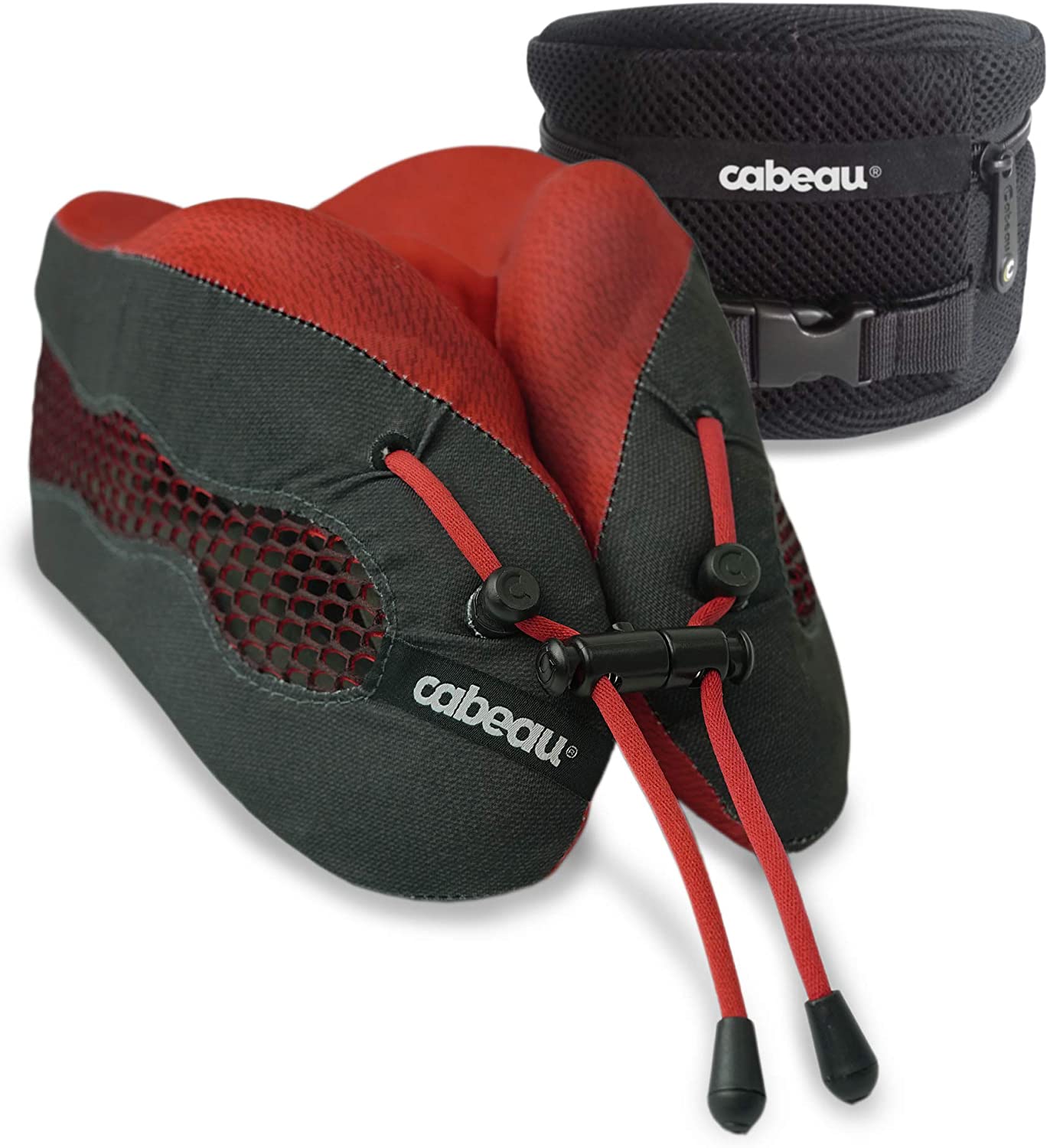 Cabeau Evolution Cool 100% Memory Foam Travel Neck Pillow - Air Circulating Head and Neck Support - Integrated mesh vents keep you cool - Currently $60 on amazon with 700+ 5 star reviews! (See photo), but only $19.99 from us because you will receive red, black or gray at random - Order 3 or more and SHIPPING IS FREE!
These are an absolute must if you travel or in the car a lot (as a passenger)!
Memory foam stabilizes your head and neck to prevent neck strain while integrated mesh vents keep you cool under pressure. Patented 360-degree support makes this ideal for travel and everyday use – at your computer, TV, when lounging, and sleeping upright.
DOCTOR RECOMMENDED: Dr. Ghodadra, a renowned orthopedic surgeon to athletes has personally endorsed the Evolution Cool for upright head and neck support. Say goodbye to neck strain!
BETTER HEAD & CHIN SUPPORT: Unlike other neck pillows, our proprietary dual-density memory foam provides comfort whether your head leans forward or to the side.
PREMIUM CARRY BAG: The Evolution Cool comes with a carry bag that allows the pillow to compress down to half its size. The bag also has two convenient pockets to store small items and a secure plastic clip that can attach to your backpack or gear – saving valuable space.
WASHABLE COVER: No need to worry about those unwanted smells or dirty microbes, the Cabeau Evolution Cool's removable cover makes it easy to wash – always fresh!