Picture this: You're cruising down the highway, your favorite tunes playing, and you suddenly get the urge to catch up on the latest episode of your favorite Netflix series. But wait, you're driving, and your car's display screen doesn't support it. Frustrating, right? Well, it's time to say goodbye to those limitations and embrace the future of in-car entertainment with the
CARLUEX PRO+
.
Seamless Streaming, Ultimate Freedom
The CARLUEX PRO+ is not just an accessory; it's a game-changer for your driving experience. This incredible device provides wireless Apple CarPlay and Android Auto integration, allowing you to enjoy your favorite apps, music, and content right on your car's display screen.
Imagine streaming YouTube, Netflix, Hulu, or any of your preferred streaming platforms directly from your car. No more squinting at your phone or fumbling with cables. With the CARLUEX PRO+, you'll have instant access to a world of entertainment without taking your eyes off the road.
Lag-Free Performance, Stunning Quality
One of the standout features of the CARLUEX PRO+ is its powerful 8-Core Qualcomm CPU. This means you can kiss lag goodbye and say hello to ultra-high-definition video support. Experience your content in stunning quality, with smooth, seamless performance.
Simple Setup, Hassle-Free Experience
Worried about a complex installation process? Don't be. The CARLUEX PRO+ comes with a straightforward installation guide that will have you up and running in just 2-3 minutes. Here's a quick rundown of the process:
Establish a connection using the included USB cable.
Scan the QR code for instant access to the tutorial video.
If your vehicle lacks a touch screen, no problem! You can purchase a CARLUEX remote for effortless navigation.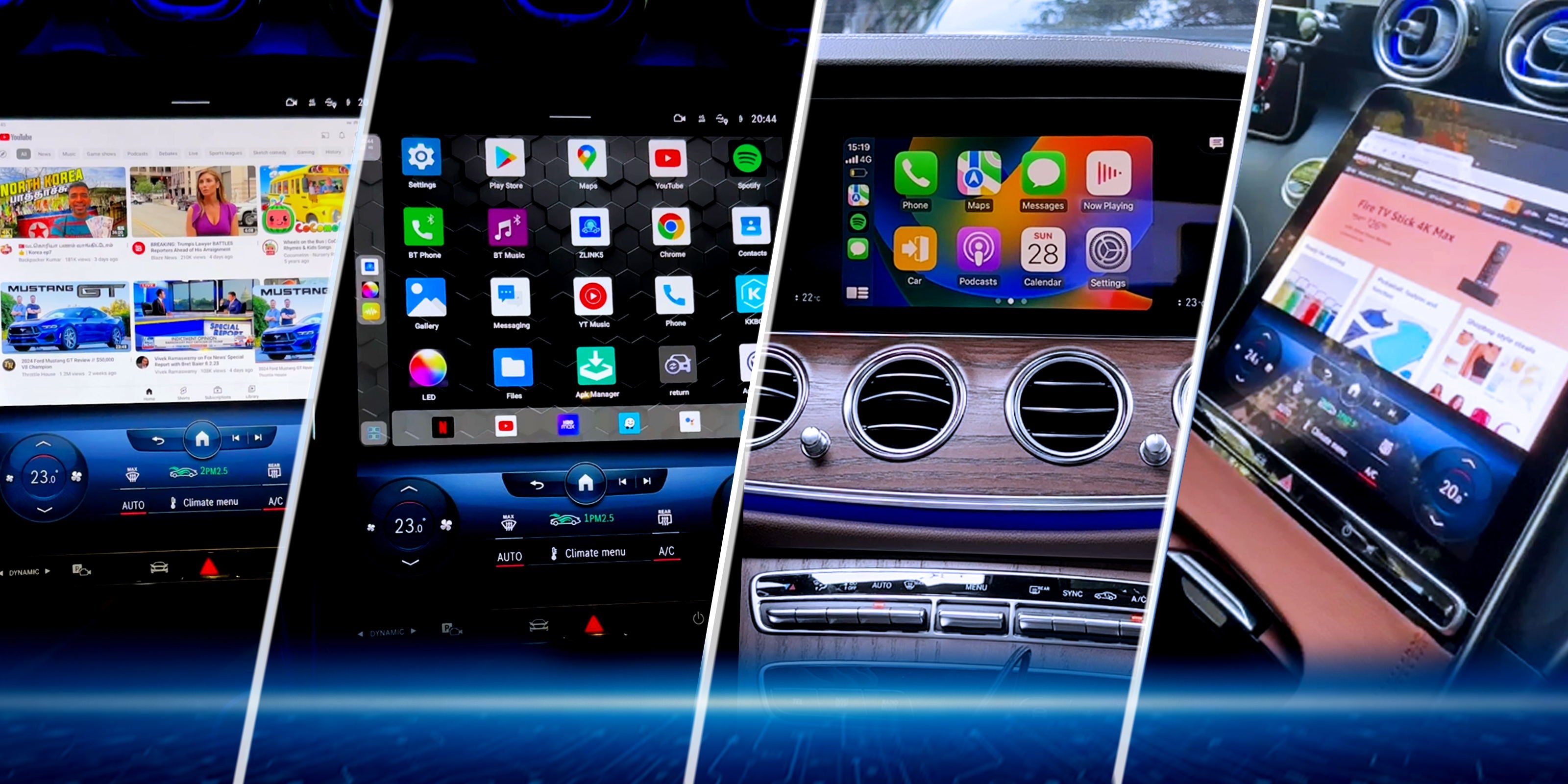 What's Included
When you invest in the CARLUEX PRO+, you get more than just a device. Here's what's included in the package:
USB-A to USB-C adapter
USB-C to USB-C cable
Quick Start Instructional Guide
Personal Customer Service Card
Compatibility
The CARLUEX PRO+ is designed for cars equipped with built-in wired CarPlay from 2016-2023 (please note that it's not compatible with BMW models). It supports iPhones from 5 or higher and Android devices running 6.0 or higher.
Fast Shipping and Hassle-Free Returns
We understand the excitement of getting your hands on the CARLUEX PRO+, so we prioritize fast shipping. Orders are processed in 1-2 business days and loaded onto airplanes for delivery. You can expect your order to reach you within 3-7 business days, and we offer free UPS/DHL/FEDEX shipping for a premium, lightning-fast logistics experience.
Plus, they stand by the quality of our product. If for any reason you're not satisfied, you can return your order within 30 days from the date of delivery for a refund.
Don't miss out on the opportunity to revolutionize your driving experience.
Upgrade to the CARLUEX PRO+ Wireless CarPlay/Android Auto Adapter today
and enjoy the freedom of seamless streaming, lag-free performance, and ultimate entertainment on the road. Get yours now for just $349 (originally $499) – that's a fantastic
30% discount
you won't want to pass up!
🌟 If you like Amazon deals & coupon codes join my Telegram Channel (It's FREE!)! 👉 Sign up here!
═════════════════════════════════
PROMOTE YOUR BRAND WITH US!
═════════════════════════════════
Want to showcase your product to the Closet of Free Samples audience? Then check out my available advertising options and email me at

This email address is being protected from spambots. You need JavaScript enabled to view it.

to discuss!
═════════════════════════════════
FOLLOW CFS ON SOCIAL MEDIA
═════════════════════════════════