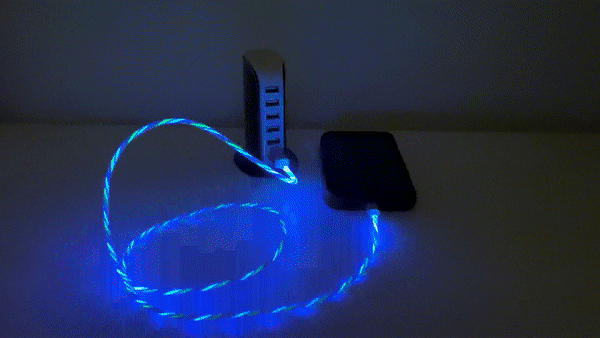 FLASH SALE - These are SO COOL! - Energy Flow LED Charging Cables - See the electricity flowing to your device! Available for iPhone Lightening, Micro USB and USB-C - Order 3 or more and SHIPPING IS FREE!
This is such a cool and fun find!
See how your device is charging at a glance!
High Ambient glow Cable
lights up and glows to the speed of electrical current flowing through the cable. Available in Blue and Red. 1 meter long. (This is the longest these LED cords should be, otherwise, the LED doesn't work very well.)
Psst...

I frequently post exclusive deals and coupons on my

Twitter Page

.

Be sure to follow so you don't miss out!