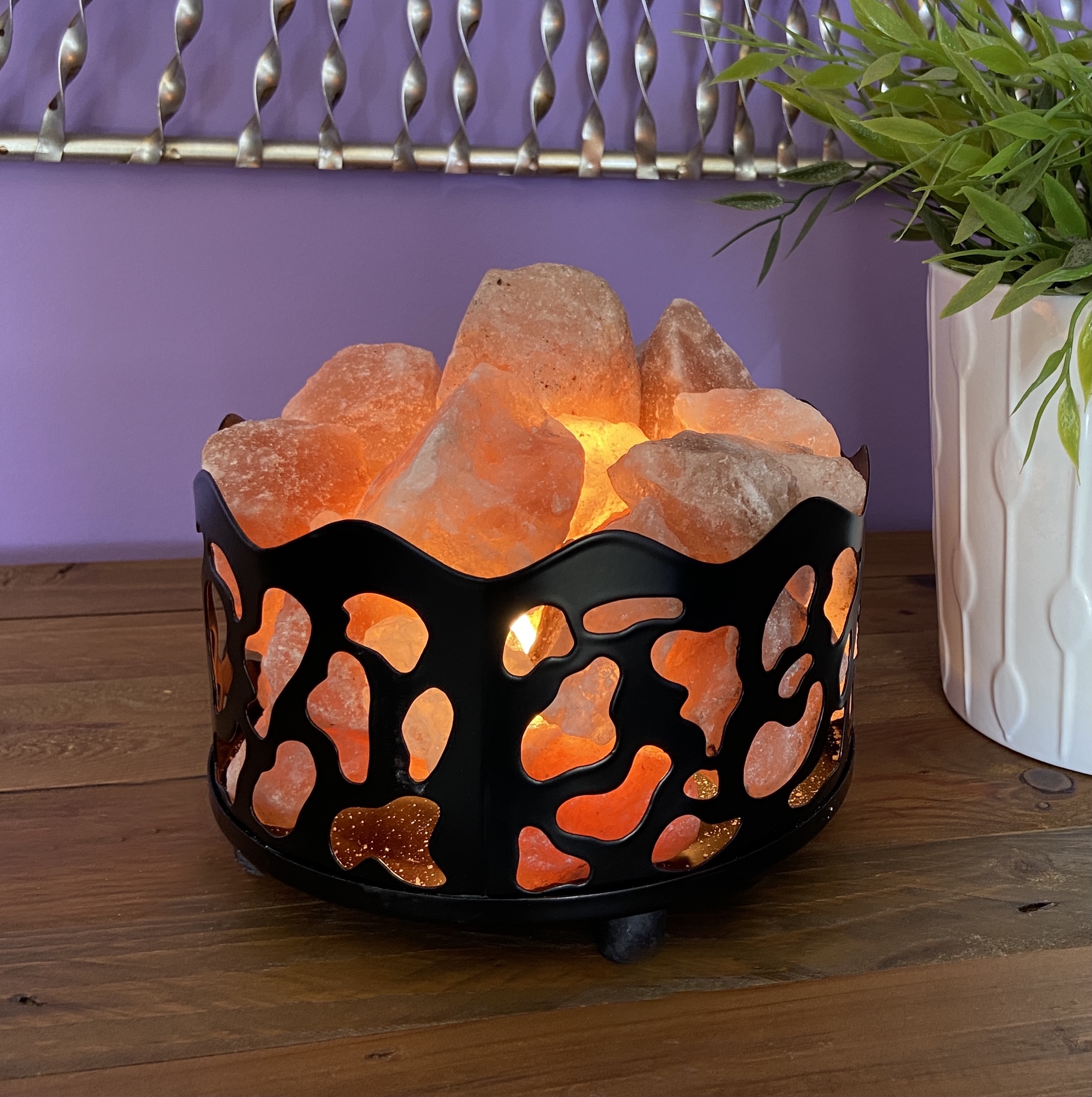 Himalayan Salt Rock Lamp Basket - A more unique look, but with all the same health benefits of "traditional" salt lamps - Order 2 or more and SHIPPING IS FREE!
I love these lamps!
ALL NATURAL LIGHTING: Himalayan salt lamps provide a pure and natural source of light. Great as a night light, bed light, meditation light, or prayer light. Each and every lamp is unique, as our Himalayan salt is hand-mined.
CREATE A UNIQUE AMBIENCE: use as a bathroom light, bedroom light, living room light, kitchen light, hall light, or anywhere in your home you want to bring a gentle glow.