Are you tired of waiting for items to go on clearance to get a great deal? The retail landscape has seen its fair share of upheaval, with over 154 retail bankruptcies since 2015, including major stores like Bed, Bath, and Beyond, Party City, and Belk. However, amidst these changes, there's a silver lining for savvy shoppers – closeout sales and steep merchandise discounts as stores close their doors.
In this article, we'll explore ways to find and shop at liquidation stores and closeout sales near you. Get ready to unlock massive money-saving opportunities!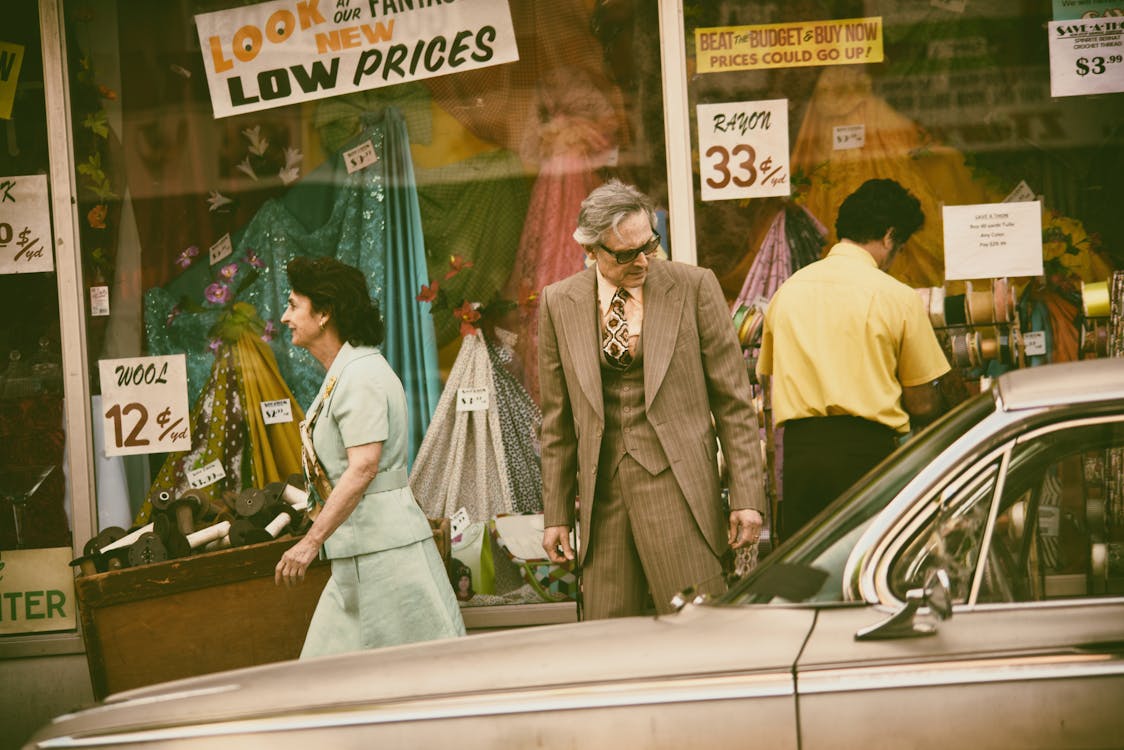 Image credit: Pexels
What Does It Mean When a Business Liquidates?
When a business liquidates, it means that the company is in the process of winding down its operations and selling off its assets in order to pay off its
debts
and obligations. This typically occurs when a business is facing financial difficulties and is unable to continue its operations in a sustainable manner. Here's a closer look at what it means when a business goes through the liquidation process:
Ceasing Operations: The first step in business liquidation is ceasing its regular operations. This often involves shutting down stores, factories, or offices and laying off employees.
Assessing Debts and Liabilities: The company's management and sometimes external professionals assess the business's financial situation. They identify all outstanding debts, liabilities, and obligations, including loans, unpaid bills, and contractual commitments.
Selling Assets: To pay off its debts, the business starts selling off its assets. This can include inventory, equipment, machinery, real estate, and any other valuable assets owned by the company. The goal is to convert these assets into cash.
Settling Debts: The proceeds from asset sales are used to pay off creditors and settle outstanding debts. Creditors are typically paid in a specific order, following a legal hierarchy, with secured creditors having priority over unsecured ones.
Dissolution: Once all debts and obligations are settled, any remaining assets are distributed among the company's shareholders or owners if applicable. If there are no assets left, the business is dissolved, and its legal existence comes to an end.
Legal Procedures: The process of business liquidation often involves legal proceedings to ensure that all assets are distributed fairly among creditors and shareholders. It may also include filing for bankruptcy if the company cannot pay its debts in full.
Termination: Finally, the business formally terminates its operations, and its name is typically removed from the business registry. This marks the official end of the company.
It's important to note that business liquidation is usually a last resort when a company is unable to recover from financial distress. It's a legal process that aims to maximize the value of the company's assets to benefit creditors and stakeholders as much as possible. Liquidation can take various forms, such as voluntary liquidation initiated by the company's management or involuntary liquidation initiated by creditors through legal actions.
In summary, when a business liquidates, it signifies the process of winding down its operations, selling assets, settling debts, and ultimately closing its doors due to financial insolvency. It is a complex legal and financial procedure aimed at managing the company's financial troubles and ensuring that creditors and shareholders are treated fairly in the distribution of remaining assets.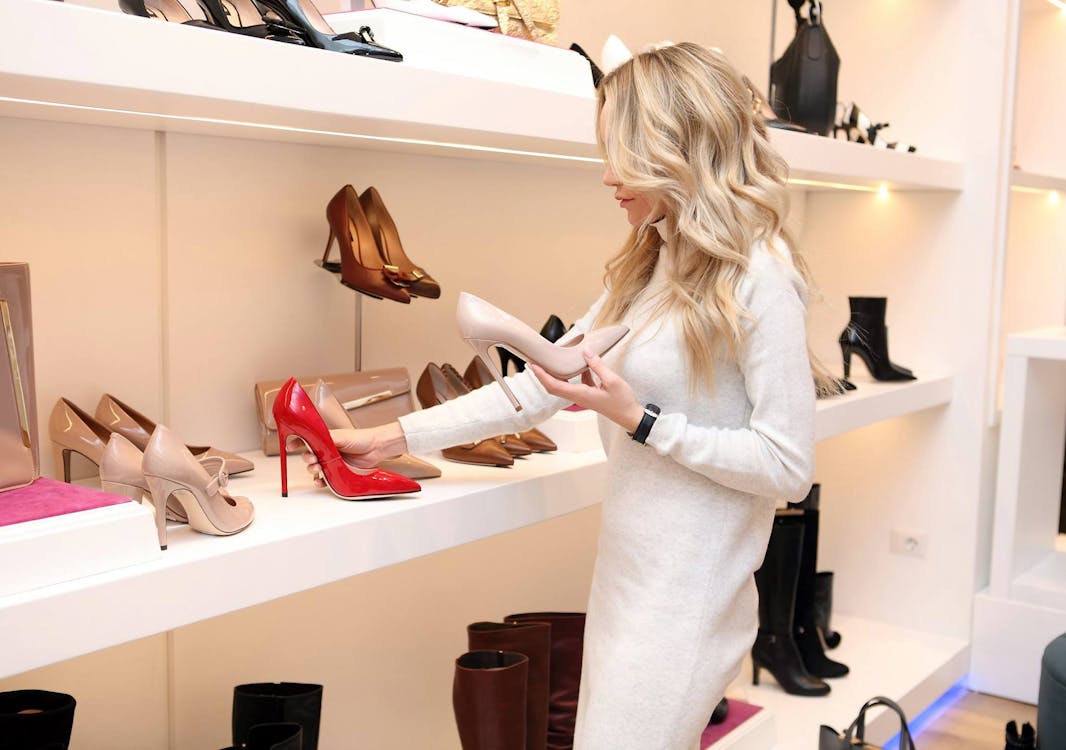 Image credit: Pexels
What Happens to the Merchandise When a Store is Liquidated?
When a store undergoes the process of liquidation, it typically involves selling off all of its merchandise to generate cash to pay off debts and obligations. Here's a detailed explanation of what happens to the merchandise when a store is liquidated:
Assessment of Inventory: The first step in the liquidation process is a thorough assessment of the store's inventory. This includes taking stock of all products, categorizing them, and determining their value. Inventory lists are created to keep track of every item in the store.
Pricing and Discounting: To attract buyers and sell merchandise quickly, the store often offers significant discounts. Prices are marked down, sometimes well below their original retail prices, to encourage customers to make purchases.
Sale Events: Liquidation sales events are typically held to announce the store's closure and attract customers. These events may include special promotions, clearance sales, and advertising to inform the public about the discounts available. During the liquidation sale, customers are encouraged to purchase items at reduced prices. The goal is to sell as much merchandise as possible to generate cash for the store's financial obligations.
Sale to Wholesalers and Bulk Buyers: If the store has excess inventory or certain items that are not selling well to individual customers, it may sell in bulk to wholesalers, resellers, or liquidation companies. These buyers purchase large quantities of merchandise at even deeper discounts.
Online Sales: In today's digital age, many liquidating stores also sell merchandise online through their websites or e-commerce platforms. This expands the reach of potential buyers and helps liquidate inventory more efficiently.
Auctioning: Some valuable or unique items may be sold at auctions to maximize their selling price. Auctions can attract collectors and individuals willing to pay a premium for specific items.
Donations: In cases where certain merchandise cannot be sold or is perishable, the store may choose to donate it to charitable organizations. This is often done to avoid waste and benefit the community.
Recycling and Disposal: Items that are damaged, expired, or unsellable may be disposed of or recycled in an environmentally responsible manner. This includes disposing of hazardous materials following applicable regulations.
Closing Down: As the store continues to sell its merchandise, it gradually reduces its inventory until everything is sold. Once all merchandise is sold, the store closes its doors and ceases operations.
Distribution of Proceeds: The proceeds generated from the liquidation process are used to pay off the store's debts and obligations. Creditors are typically paid in a specific order, with secured creditors having priority over unsecured ones. Any remaining funds may go to the store's owners or shareholders, depending on the legal structure of the business.
Legal Formalities: The process of store liquidation often involves legal procedures to ensure that creditors are treated fairly and in accordance with the law. This can include filing for bankruptcy if the store cannot pay its debts in full.
In summary, when a store undergoes liquidation, its merchandise is sold through various means, including sales to customers, bulk buyers, online platforms, auctions, and donations. The goal is to convert merchandise into cash to settle the store's debts and obligations. Once all merchandise is sold, the store closes its doors, and the remaining funds are distributed in accordance with legal requirements.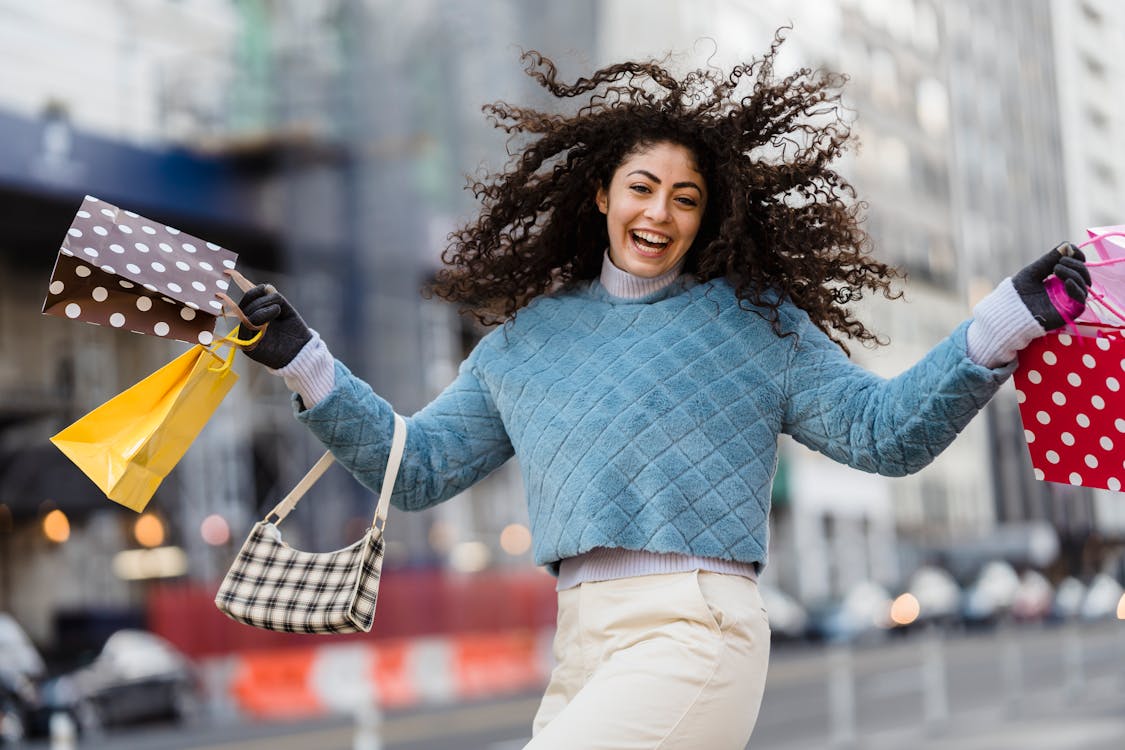 Ways to Search Liquidation Stores and Closeout Sales
1. Local Liquidation Stores
Start your bargain hunt by visiting local liquidation stores. These gems often offer a wide range of discounted products, from electronics to clothing, furniture, and more. Check online directories or ask locals for recommendations to discover these hidden treasures.
Bargain Hunt
If you'd rather shop liquidation discounts and bin stores in-person, be sure to use the store locator to find one of the 92 Bargain Hunt stores near you. Plus, if you have one near you, you can stay up-to-date with all the newest deals with their Weekly Ad.
Dirt Cheap
Dirt Cheap is another store for finding and shopping awesome retail liquidation markdowns. At Dirt Cheap, buyers can save as much as up to 90% off retail prices, and this is for anything from mattresses to lamps and footwear and more. Simply use the store locator to see if one of their 64 stores is in your area.
Ollie's Bargain Outlet
Ollie's Bargain Outlet is another great discount retailer of closeout and liquidation merchandise. Unlike the smaller chains, like Bargain Hunt and Dirt Cheap, Ollie's has 495 different locations, making the likelihood of one being in your area much higher. Simply visit the store locator to find the one closest to you.
Big Lots
Big Lots is such a recognizable store, you may not have even known it was a liquidation retailer. With low prices on items such as furniture, home goods, home decor, and more, Big Lots is a familiar option for many looking for sharp discounts.
Walmart liquidation stores, also known as Walmart Liquidation Centers or Walmart Clearance Centers, are outlets where Walmart sells excess merchandise, returned items, and discontinued products at significantly discounted prices. These stores are a part of Walmart's effort to manage excess inventory and recoup losses from returned or unsold items.
Target Salvage Stores
Similar to Walmart Liquidation Stores,
Target
salvage stores are retail stores—like Goodwill and similar salvage shops— that buy any excess Target store merchandise and returned items and sell them at severely discounted prices. There aren't as many stores that buy Target salvage, but more are popping up each year. Check with your local Goodwill or on Facebook Marketplace to find a local Target salvage retailer near you.
The Amazon Bulk Liquidations Store sells lots and pallets of damaged or returned items in bulk to third-party brokers. These brokers can be online retailers such as those on Facebook Marketplace, Amazon auctions, or physical storefronts such as Walmart liquidation stores or salvage stores like Goodwill.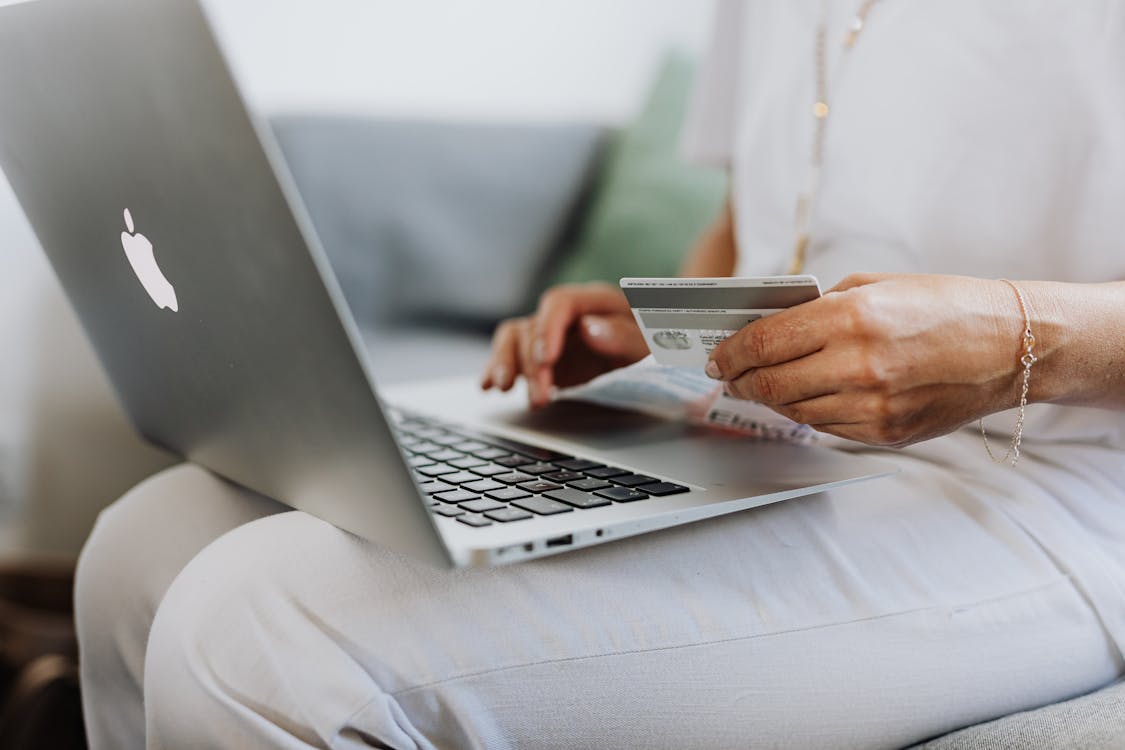 Image credit: Pexels
2. Online Liquidation Marketplaces
The internet has made it easier than ever to find liquidation deals. Websites like Liquidation.com, B-Stock, and Direct Liquidation connect buyers with retailers looking to sell surplus inventory at deeply discounted prices. You can bid on pallets or truckloads of goods, making it an exciting and cost-effective way to shop.
Department Store Liquidations features closeout and liquidation sales from major department retailers like Home Depot, Sears, Macy's, Target, Amazon, and more. Everything from electronics and furniture to clothing and hardware can be found on this site.
Headquartered in Shelby, North Carolina, Quicklotz is one of the largest online wholesale liquidation and auction websites around. They specifically specialize in selling closeout brand-name merchandise in bulk by the truck and pallet-load, including appliances, tools, baby items, and more. Businesses and buyers that want wholesale items in bulk will catch a good deal with Quicklotz.
With Liquidation.com, you can also buy bulk discounted items by truck or pallet-load. From retailers like Amazon, Home Depot, and CVS, buyers and small businesses can cash in on merchandise discounts on nearly anything they're looking for.
Since starting the site over 20 years ago, Discount Wholesalers has become a trusted source for buyers looking for closeout sales and liquidation discounts. To see what they've got, simply visit their website and search by specific products, brands, or categories.
B-Stock buys its liquidation inventory from thousands of B2B auctions and then makes it available for buyers to cash in on without any markups. With B-Stock, you can shop liquidation stores and sales from hundreds of different product categories.
If you're looking for liquidation discounts from a retailer in your area, Direct Liquidation is a great site to check. This is because major local retailers will often auction their merchandise to a site like Direct Liquidation, and then buyers can take advantage of discounts instantly right through the site or choose to make an offer for even more savings.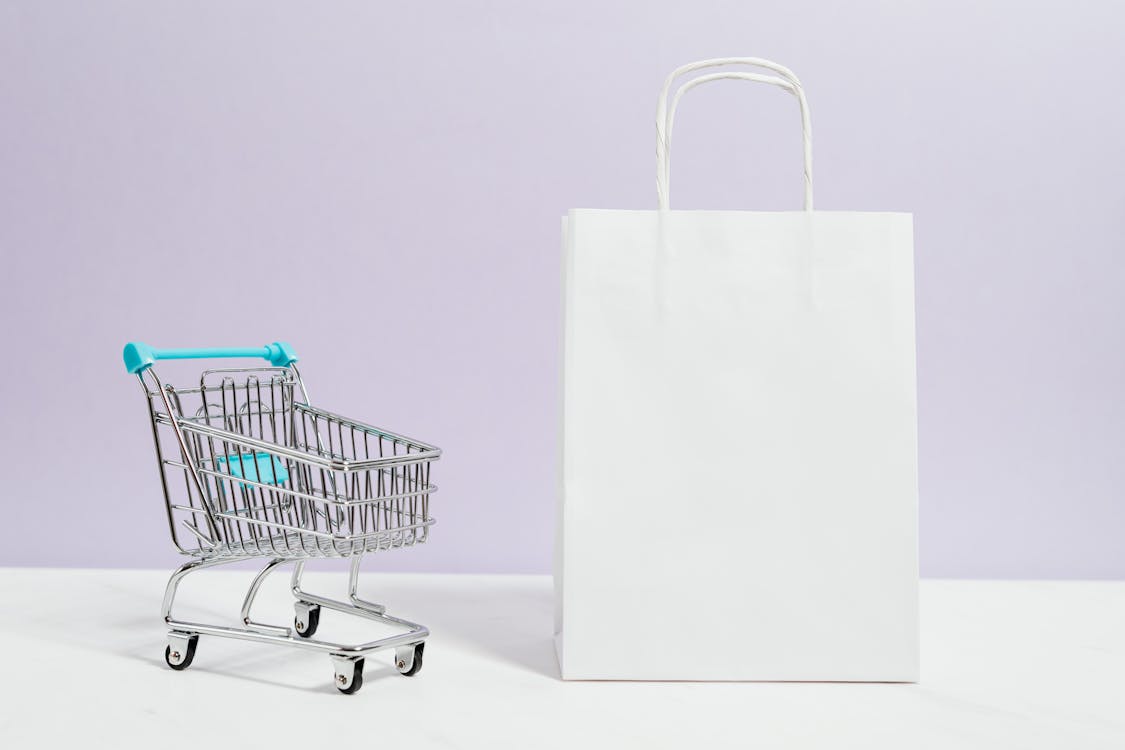 Image credit: Pexels
3. Liquidation Apps
Consider downloading apps like VarageSale or OfferUp, which connect you with local sellers offering discounted merchandise. These apps are user-friendly and provide real-time notifications of new listings.
Now, let's address some frequently asked questions about finding and shopping at liquidation stores and closeout sales: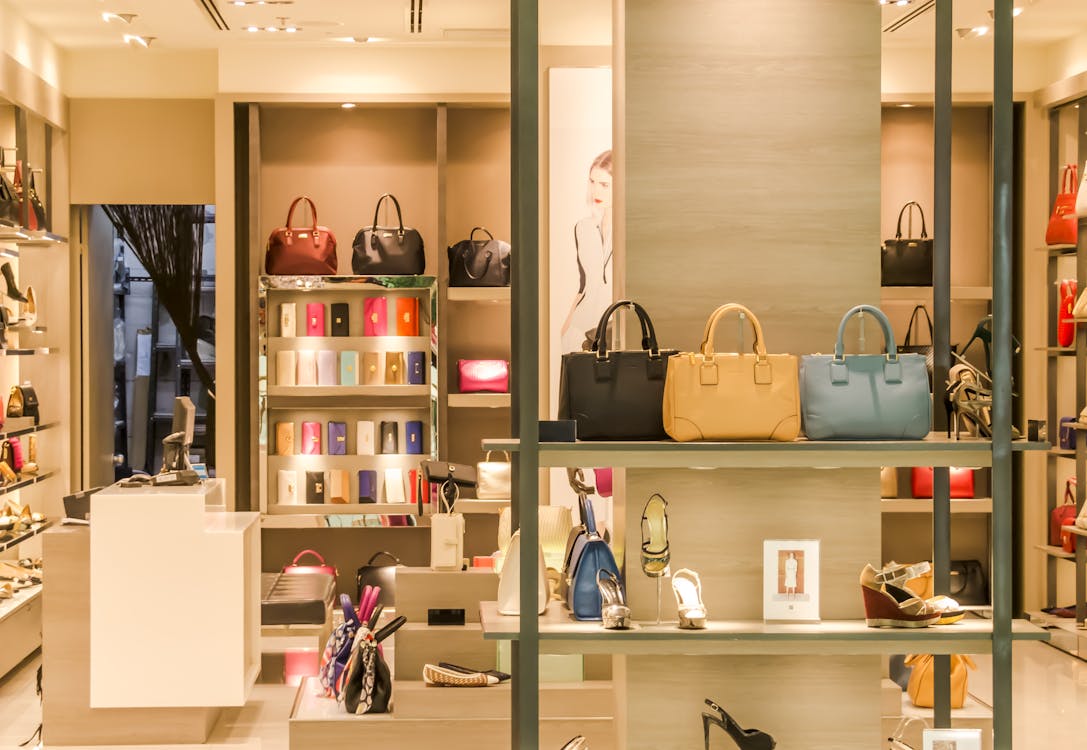 Image credit: Pexels
FAQ's
How can I ensure the quality of products at liquidation stores?
While liquidation stores offer great deals, it's essential to inspect items thoroughly before purchase. Check for any defects or damage, and if possible, test electronics or appliances.
Are there any risks associated with buying liquidation merchandise?
Yes, there can be risks involved, such as limited return policies or no warranties. It's crucial to read the terms and conditions carefully before making a purchase.
Can I negotiate prices at liquidation sales events?
Absolutely! Many sellers at liquidation sales events are open to negotiation, especially if you're buying multiple items. Don't hesitate to ask for a better deal.
How do I find local liquidation stores in my area?
You can use online directories, search engines, or ask for recommendations from friends and neighbors. Local business listings and social media can also be valuable resources.
Is it possible to resell liquidation items for profit?
Yes, reselling liquidation items can be a lucrative venture. Many people purchase liquidation merchandise and sell it through online marketplaces like eBay or Amazon.
What should I do if I encounter counterfeit goods at liquidation stores?
If you suspect counterfeit items, it's best to avoid making a purchase. Report any such incidents to the store management or relevant authorities.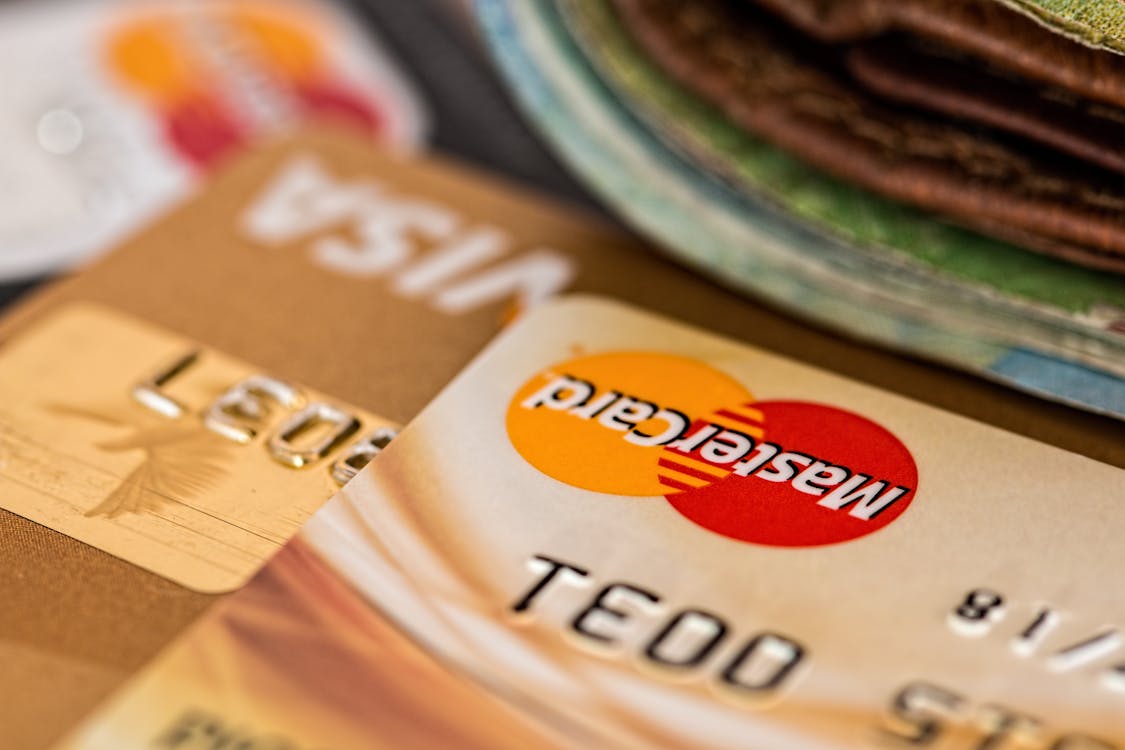 Image credit: Pexels
Other Ways to Save Big
Shopping liquidation stores is one of many great ways to stretch that dollar further. Shopping at some of the
cheapest grocery stores
and learning
how to coupon
are some other great ways to maximize your budget. You can also check out these latest
clearance deals
currently available while you are here to save even more!
In conclusion, hunting for deals at liquidation stores and closeout sales can be both fun and rewarding. By exploring these 13 avenues and keeping our FAQs in mind, you can make the most of these money-saving opportunities while shopping for quality products. Start your bargain-hunting journey today and discover fantastic deals right in your neighborhood.