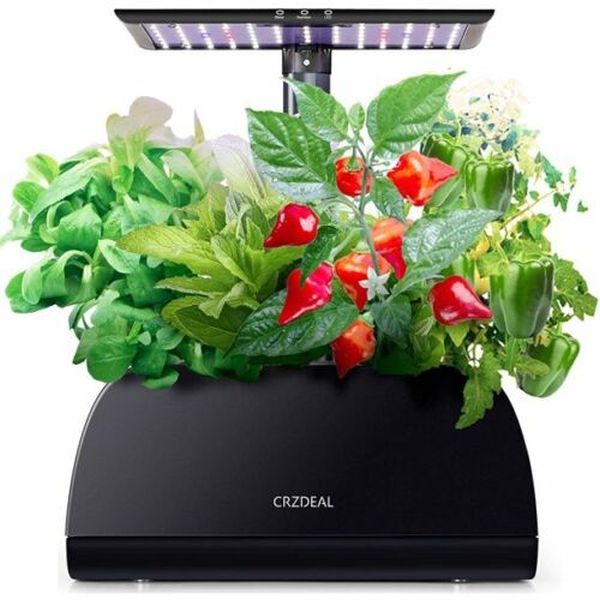 Are you ready to take your gardening skills to the next level? Say goodbye to traditional soil gardening and hello to the future of farming with the
Indoor Hydroponics Growing System
! This incredible system is now available at an unbelievable
discount of 57%
, priced at just $49.99, down from the regular price of $114.95. Plus, it comes with FREE SHIPPING!
Experience the Hydroponic Revolution
Hydroponics
is the innovative method of growing plants without soil, using a nutrient-rich water solution instead. It's a game-changer for anyone looking to grow fresh, healthy veggies and herbs indoors, year-round. And with the Indoor Hydroponics Growing System, you can join the hydroponic revolution effortlessly.
Tailored Growth for Your Plants
One of the standout features of this system is its expandable light pole. You can adjust it to suit the growth stages of your plants, ensuring they receive the optimal amount of energy from the integrated LED lights. This promotes healthy and vigorous growth, allowing your plants to reach heights of up to 12 inches. No need to worry about the lights burning your precious greens – this system has you covered!
Smart Water Management
Maintaining the right water level in your hydroponic system is crucial. To make your life easier, this system includes a low-water indicator. It's a simple yet effective feature that prevents those annoying midnight low-water notifications. Now you can enjoy uninterrupted sleep while your plants thrive.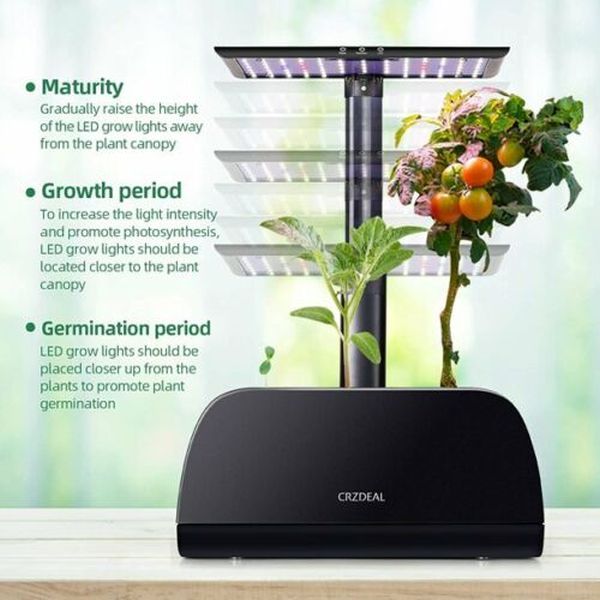 LED Grow Lights for Superior Photosynthesis
The Indoor Hydroponics Growing System comes equipped with 20-Watt LED lights that mimic the natural sunlight spectrum. You have complete control over the light exposure your plants receive, allowing you to adjust both intensity and duration. This smart lighting system ensures efficient photosynthesis, no matter the weather outside.
Customized Water Pump Modes
This system features a specialized circulating water pump with multiple modes. Some modes disperse water every 25 minutes, ensuring your plants receive a consistent flow of nutrients. Others circulate the water without directing it onto the grow sponges. The best part? The water pump operates quietly, creating a relaxing ambiance akin to a spa.
Automatic Light Timing for Effortless Growth
With the automatic control panel, managing your LED grow lights is a breeze. The system operates on a 16-hour on-and-8-hour off-cycle, complete with red, white, and blue LED lights. This combination is perfect for sprouting and growing plants. (Please note that seeds are not included.)
? If you like Amazon deals & coupon codes join my Telegram Channel (It's FREE!)! ? Sign up here!
═════════════════════════════════
PROMOTE YOUR BRAND WITH US!
═════════════════════════════════
Want to showcase your product to the Closet of Free Samples audience? Then check out my available advertising options and email me at This email address is being protected from spambots. You need JavaScript enabled to view it. to discuss!
═════════════════════════════════
FOLLOW CFS ON SOCIAL MEDIA
═════════════════════════════════