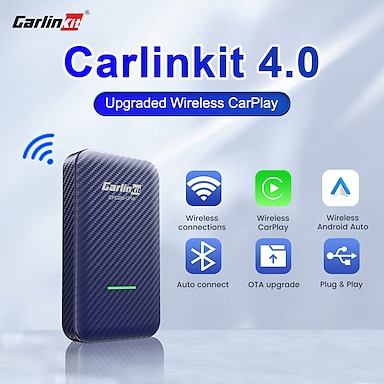 Upgrade your car rides with this little piece of technology!
Carlinkit 4.0 is suitable for the original car which installed wired CarPlay. It transmits a signal through the USB interface of the car to realize the functions such as Wireless CarPlay, change the cable connection method and improve the connection experience, also will sync the many APPs on mobile phone such as Waze map, Yandex, Spotify, etc. The music is synchronized to the car to provide users with a excellent travel experience.
How to check if Carlinkit 4.0 works on my car?
1. Wired CarPlay installed on the original car
2. For iPhone IOS 10+
3. For Android phones (which support wireless android auto)