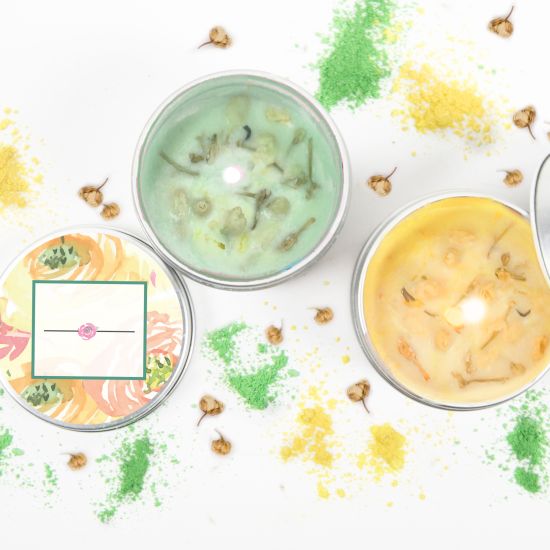 Creative You - Make Your Own Candle Kit - Bright Citrus Custom Candles - Includes everything you need to make your own custom candles - Fragrance Oils, Dried Floral Accents, Labels, Wax, Wicks and Tins! - $1.49 shipping, but order 2 or more and SHIPPING IS FREE!
Great gift idea on the cheap!
Prepare to relax as you light up customize candles all your own with the Creative You D.I.Y. Bright Citrus Custom Candles! Create candles that awaken your senses as you combine soothing fragrances, vibrant colors and dried floral accents. Place your completed candles in the included candle tins and label them with unique names that fit your mood. Burn your candles and leave the stress behind as you take in the refreshing aroma and watch their peaceful glow! Recommended for ages 14 and up.
Explore your creativity as you design 2 sweet-smelling candles all your own
Design each candle with vibrant colors, sweet-smelling fragrances and dried floral accents
Place your completed candle in candle tins and label them with unique expressions
Prepare to relax as you burn unique candles to uplift your mood and ambiance
Design each candle with mica powder colors and dried flowers
Fragrances Included: Sweet Orange, Jasmine
Kit Includes: 2 Gold Candle Tins, 1 Bag of Wax Chips, 2 Cotton Candle Wicks, 2 Fragrance Droppers, 2 Mica Colors, 2 Bags of Dried Flowers, 1 Sticker Sheet, 1 Wooden Stick, 1 Instruction Sheet