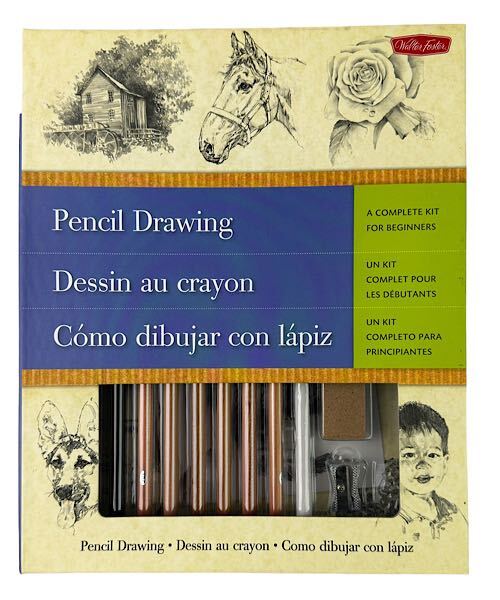 Embarking on an artistic journey, individuals can now access the
Pencil Sketching / Drawing Kit
at an incredible price of $19.99, originally priced at $49.99! This complete kit is designed for beginners, offering a gateway to the captivating world of pencil drawing. With a
60% discount,
this is an opportunity not to be missed. Let's delve into the details of what makes this kit a game-changer for aspiring artists.
A Complete Kit for Beginners
The Pencil Sketching /
Drawing Kit
is meticulously curated to provide beginners with everything they need to kickstart their artistic endeavors. The comprehensive set includes high-quality materials and step-by-step instructions, making it easy for budding artists to explore the nuances of pencil drawing.
High-Quality Materials
The cornerstone of any artistic pursuit is the quality of materials, and the kit delivers excellence in this regard. From a selection of premium pencils to textured sketching paper, every component is chosen to enhance the drawing experience. The pencils vary in hardness, allowing artists to experiment with different shades and effects.
Comprehensive Instructions
Navigating the realm of pencil drawing can be daunting for beginners. The kit addresses this by including a detailed project book that covers the basics of handling a pencil, mastering shading techniques, and progressing to more advanced skills. The instructions are presented in a clear and concise manner, ensuring that artists of all levels can follow along seamlessly.
SHIPS FREE!
As a bonus, free shipping is offered on the
Pencil Sketching
/ Drawing Kit! Take advantage of this limited-time offer to have the complete kit delivered without any additional cost. This not only adds value to the purchase but also ensures a hassle-free shopping experience.
Unlocking Artistic Potential
Step-by-Step Lessons
Array of Drawing Materials
Diversity in artistic expression is essential, and the kit recognizes this by providing an array of drawing materials. From graphite pencils to charcoal sticks, artists can experiment with different mediums to bring their unique vision to life. The variety ensures that each lesson can be tackled with the appropriate tools, fostering creativity and exploration.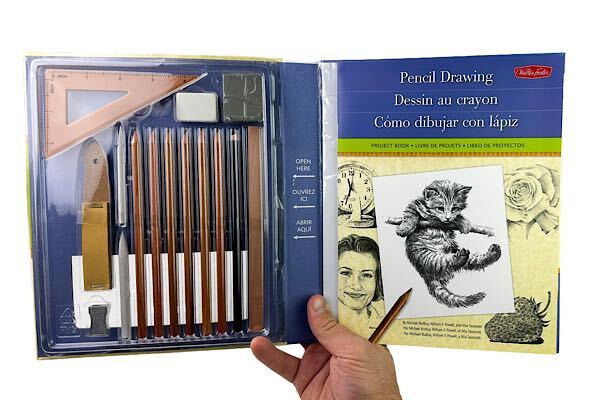 Conclusion
In conclusion, the Pencil Sketching / Drawing Kit is not just a product; it's an invitation to unlock creative potential. The 60% discount, coupled with free shipping, makes this a cost-effective and accessible opportunity for anyone eager to delve into the world of pencil drawing.
If you like Amazon deals & coupon codes join my Telegram Channel (It's FREE!)! Sign up here!
═════════════════════════════════
PROMOTE YOUR BRAND WITH US!
═════════════════════════════════
Want to showcase your product to the Closet of Free Samples audience? Then check out my available advertising options and email me at This email address is being protected from spambots. You need JavaScript enabled to view it. to discuss!
═════════════════════════════════
FOLLOW CFS ON SOCIAL MEDIA
═════════════════════════════════