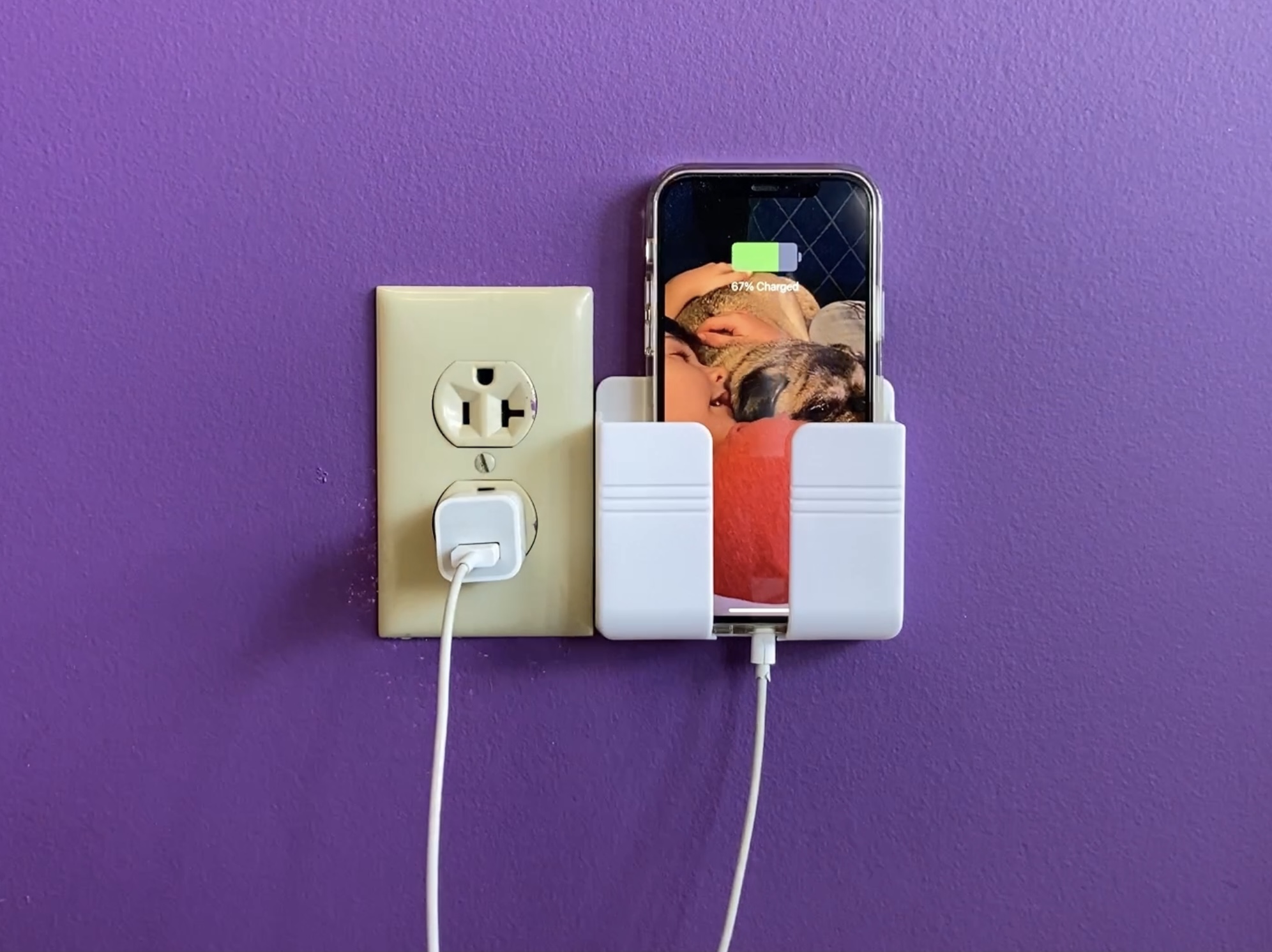 VERY HANDY $4.99 DEAL! LESS THAN COMBO MEAL AT ARBY'S AND SOLVES A COMMON PROBLEM! - Phone Holder For Charging - Great for charging your phone with outlets that don't have a place to put your phone. Just peel and stick! - $1.49 shipping, but order 3 or more and SHIPPING IS FREE!
This is a handy find on the cheap!
Very easy to install with double-sided adhesive tape, strong viscosity, no screws needed. Space saving and easily used in any office, home, hotels, etc.
Perfect for using to charge your phone safely in the bedroom without taking up valuable nightstand space. When you install this on the wall your charging cords will no longer be an eyesore.
Size: (L)3.9"*(H)3.4"*. Material:high quality plastic.,sturdy and durable.