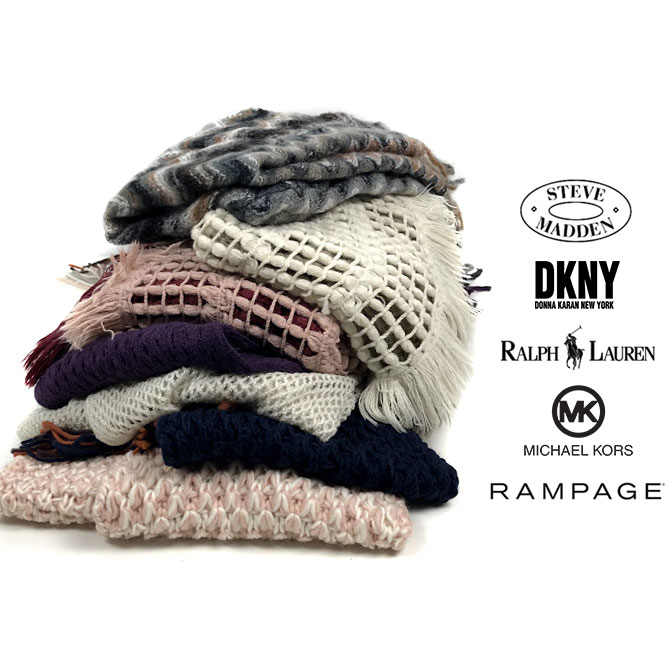 Styles shown in photos are just a sampling of the assorted styles. These are NICE! You're going to love them!!
Time to spruce up that winter wardrobe with this set of 5 hats or scarves from Macy's Department Stores brands. You will receive 5 different hats or scarves from brands like Rampage, Ralph Lauren, Michael Kors, DKNY and Steve Madden! Scarves are all knit and come in a variety of colors and styles like infinity, cowl and others. You will be saving loads over what these cost in the store, even off the clearance rack!
Product Features
Do you love beauty products, fragrances, fashion, skincare, etc? Then you will love AVON! Shop Avon now!