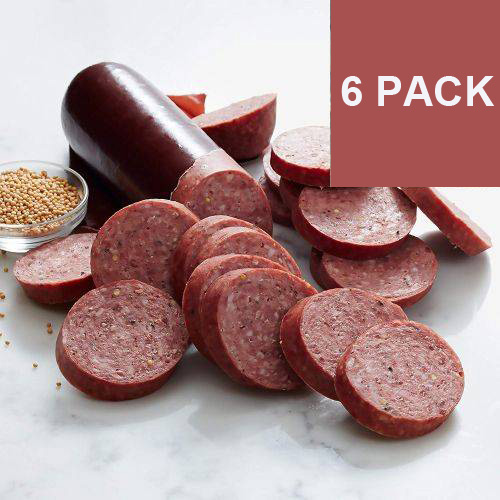 If you enjoy summer sausage, grab this pack before it's gone!
This item has a flat rate $4.89 ship cost if you order 1-3, but if you order 4 or more, SHIPPING IS 100% FREE! You will get 6 sausages.
Wisconsin made Beef Summer Sausage perfect for anyone who loves sausage, for snacking or for sending care packages to family and friends near and far.
Product Features
Wisconsin made Beef Summer Sausage is stored in a vacuumed bag to restore the freshness and flavors of the sausage
Sausages comes in a bag to easily wrap or put them in a gift box. Each is 6 ounces.
Wisconsin made Beef Summer Sausage is made with 100% premium North American beef
Wisconsin made Beef Summer Sausage could be enjoyed with crackers or with cheese