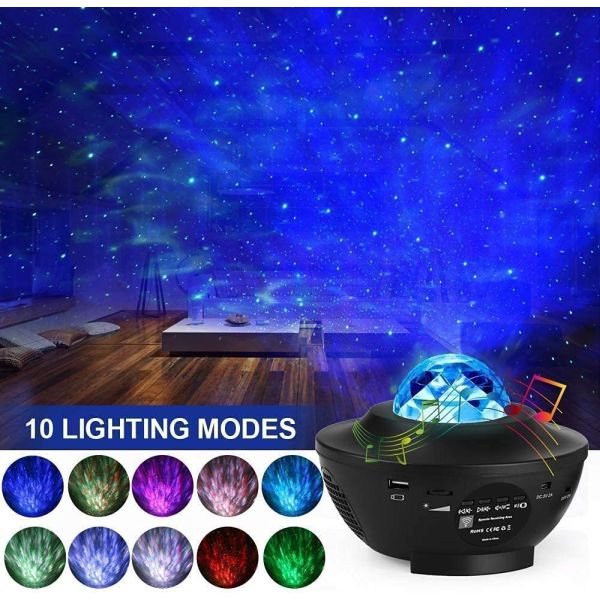 Don't miss out on this fun find!
8 Colors & Dynamic Projection - Star projector with 8 color variations,with Static and 360°rotational dynamic projections, a unique way to light up parties, revitalize your workspace, or light a romantic dinner for two. It also works as a night light
Bluetooth Speaker& USB Socket - The night sky projector with bluetooth and USB port, it means you can connect any device with bluetooth to play your favorite music or read music from the USB port. Remote Control Night Light - The star night light comes with a remote controller to adjust the light color, and brightness, freely turn on/off, change lighting mode, and music songs. Flicker mode will make the light color changing with the music melody.
Automatic Timed Shutdown -The star light projector built-in 1H, 2H, auto-off timer, you can set the time according to your need. it will power off quietly to make sure will not wake up your kids and family.
Perfect Gifts For Family & Children - Star projector night light is a perfect gift for birthdays, parties, weddings, room decor, children's day, Christmas, and anniversary. The wonderful and starry atmosphere can help children stimulate their curiosity, imagination, and creativity.