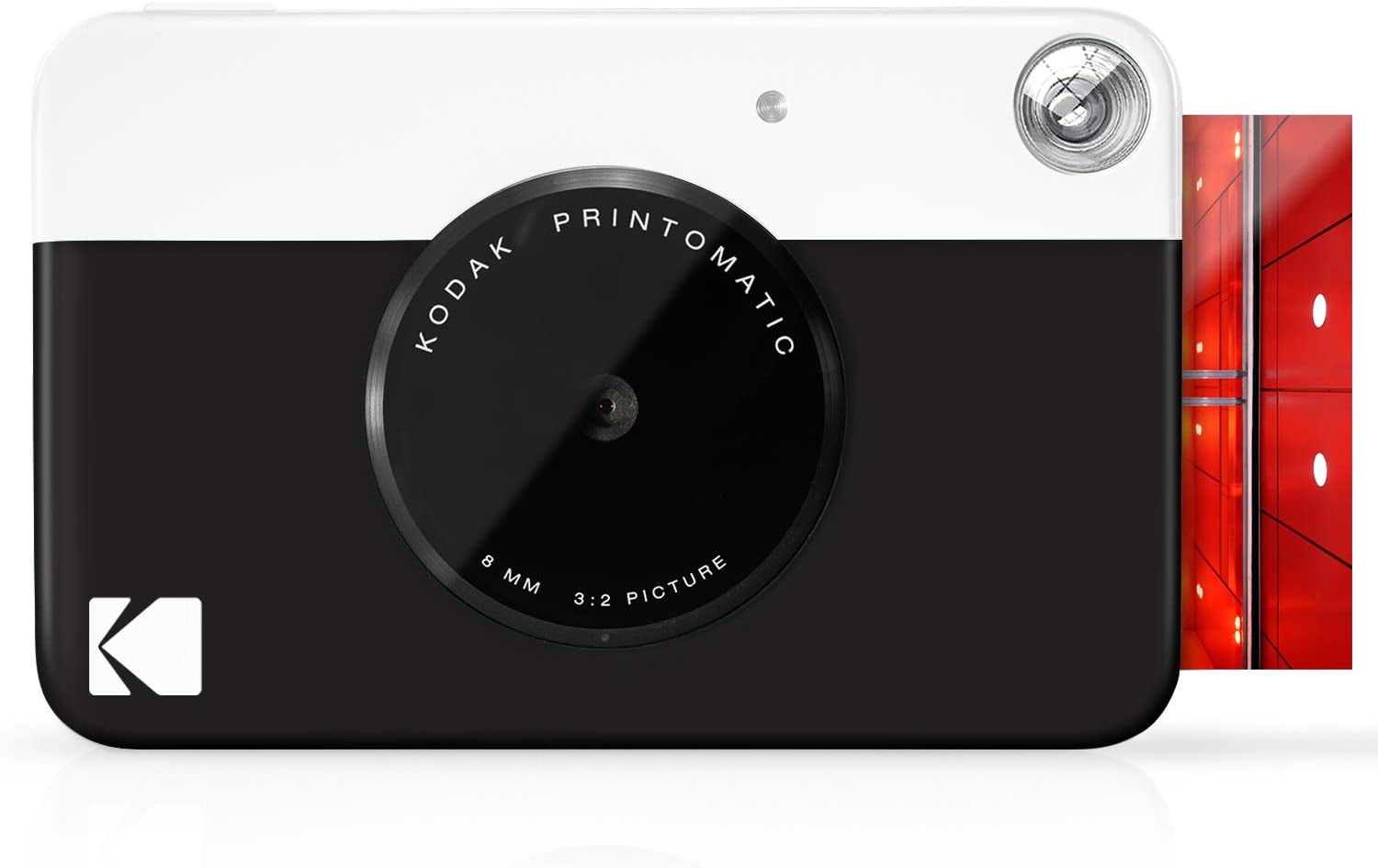 In the fast-paced digital age, sometimes, the allure of tangible memories cannot be denied. Enter the
Kodak Printomatic Digital Instant Print Camera
, currently available at a discounted price of $49.99 (originally $69.99), offering a substantial
28% savings
. In this article, we'll delve into the world of this ingenious gadget that allows you to effortlessly capture and print your favorite moments. Say goodbye to cumbersome printers and embrace the simplicity of the Kodak Printomatic Camera.
Point, Shoot, and Print with Ease
The
Kodak Printomatic Camera
, available in a sleek black design, is the epitome of simplicity. It's your go-to device for capturing memories and turning them into smudge-proof, water-resistant, and tear-resistant photos, all at a remarkable 5 MP quality. The best part? It all happens automatically with just a point, shoot, and print action. No need to fuss with complicated settings or wait for your photos to develop.
Your On-the-Go Printing Solution
Are you constantly on the move, eager to share your latest adventures with friends and family? The
Kodak Printomatic
is your perfect companion. Its compact design ensures it slips neatly into your shirt pocket, making it easy to carry around wherever you go. Whether you're on a hiking expedition or at a family gathering, you'll always have your Printomatic by your side, ready to capture those priceless moments.
Creative Freedom with Adhesive-Backed Prints
The magic of the Kodak Printomatic doesn't end with its printing capabilities. Your prints come out adhesive-backed, turning them into creative tools for decorating or sharing. Treat them just like stickers and embellish your world with memories. Whether it's sprucing up your journal, personalizing your laptop, or adding a personal touch to gifts, these prints are versatile and ready to add charm to any surface.
Lightning-Fast Printing and Flash
One of the standout features of the Kodak Printomatic is its speed. You can take a new photo while the previous one is still printing. This means you won't miss a single moment, even in fast-paced situations. Additionally, the camera boasts a light sensor that automatically activates the flash in low-light settings, ensuring your photos turn out vibrant and well-lit every time.
All-in-One Photography Powerhouse
Beneath the sleek exterior lies a powerful 5MP sensor and a wide-angle f/2 lens. The Printomatic Camera is your all-in-one solution for capturing vibrant prints instantaneously, no matter where you are. Whether it's a scenic landscape or a candid family photo, this camera delivers impressive results with ease.
Zero Ink Technology for Hassle-Free Printing
Say goodbye to the hassle of print cartridges, film, or toner. The Kodak Printomatic employs Zero Ink technology, ensuring that you never have to worry about messy replacements. With Kodak Zink Photo Paper, you're all set to create durable, water-resistant, tear-resistant, and smudge-free prints without any additional consumables.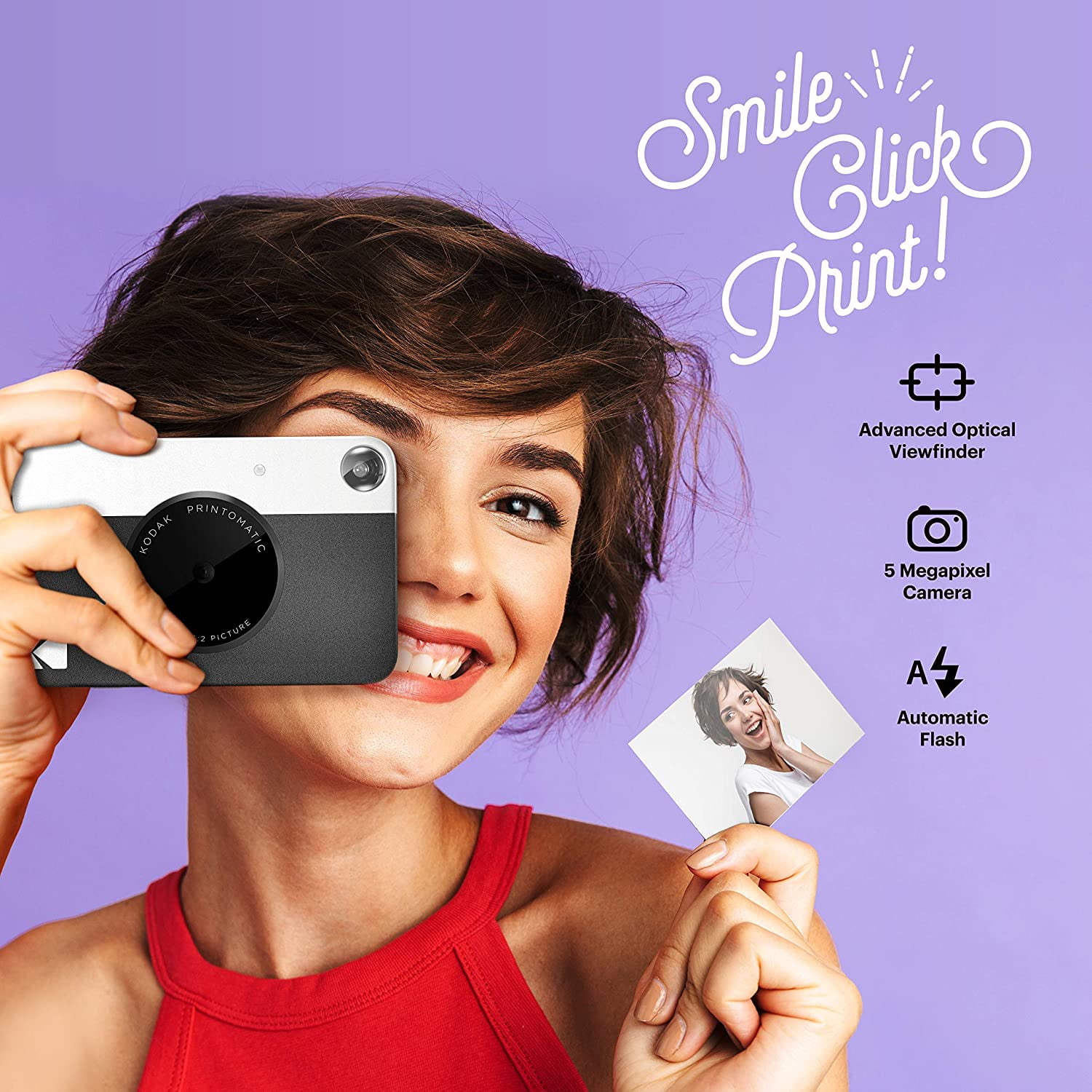 Your Memories, Your Way
The Kodak Printomatic Camera provides options for personalization. It comes in a variety of fun and bold colors, allowing you to choose one that matches your style. Furthermore, the camera has slots for attaching a neck strap, making it convenient to carry and always at the ready. It also saves your precious photos to a MicroSD card for easy storage and sharing.
In conclusion, the Kodak Printomatic Digital Instant Print Camera is not just a gadget; it's a gateway to preserving and sharing your cherished moments effortlessly. With its sleek design, lightning-fast printing, and adhesive-backed prints, it's a must-have for anyone seeking a hassle-free way to capture and cherish memories. Get yours today and
start turning moments into memories with the Kodak Printomatic Camera.
BONUS:

Check out these other

photography deals

currently available while you are here and save some money!
If you like Amazon deals & coupon codes join my Telegram Channel (It's FREE!)! Sign up here!
═════════════════════════════════
PROMOTE YOUR BRAND WITH US!
═════════════════════════════════
Want to showcase your product to the Closet of Free Samples audience? Then check out my available advertising options and email me at This email address is being protected from spambots. You need JavaScript enabled to view it. to discuss!
═════════════════════════════════
FOLLOW CFS ON SOCIAL MEDIA
═════════════════════════════════