Life hacking allows people to take more ownership of their lives. Before attempting to hack life, people shouldn't just set an end goal but should also ask themselves how they want to feel on a daily basis. If people aren't happy with what they are doing daily they won't succeed. Maybe all this life hackery is just another way the internet tries to hold your attention. Some life hacks might really be game-changers. Either way, it doesn't hurt to try, right?!
Definition of life hack
informal. : a usually simple and clever tip or technique for accomplishing some familiar task more easily and efficiently. "Life hacks," as they are known, are all about eliminating life's manifold frustrations in simple and deliciously clever ways.
Why are life hacks so popular?
Life Hacks are the best things that can happen to a person. Why wouldn't you like to do the same thing in a short and simple way? Like Bill Gates always said He would like to hire a lazy person rather than hard-working person because he will find an easy way to do the same. Life Hacks merely make the work easy with the same results. They are popular because they can improve the rest of your life.
Follow me to save more money!
Don't forget to
follow me on Twitter for daily deals
and freebies. I am very limited on my posting on Facebook due to all their
"violations"
and such. I don't even like to post kitchen knives on there anymore! Whereas
everything
has been getting shared on Twitter. Of course, you are always welcome to still
follow me on Facebook
as well! So don't miss out on all the money-saving offers!
TODAY'S LIFE HACK
Most people know that you can use your space bar to scroll down a webpage, but did you know that if you hold the shift key and hit the space bar, it'll scroll back up?
Speaking of keyboards, check these out:
The ErgoFS is a full-size ergonomic keyboard designed to help you type naturally and AVOID WRIST STRAIN, RSI, & TYPING DISCOMFORT. Our keyboard keeps your hands typing comfortably by separating them a natural width apart. Traditional keyboards anchor your wrists together at an unnatural angle. Queue the wrist pain and fatigue... Our keyboard is built with the perfect amount of support to keep your hands at their natural angle. Traditional keyboards force your hands to lay in an unnatural flat position while you type. Ouch! The C989 uses only 100% Cherry® mechanical switches that give a super-satisfying key press and blissful typing experience. Traditional keyboards use cheap membrane switches that give a dull, non-precise key press and a very 'meh' typing experience.
For those times when you need the efficiency and comfort of typing on a physical keyboard but don't want to carry around your laptop, the minder Portable Folding Bluetooth Keyboard is slim and lightweight enough to slip into your bag and take with you throughout the day.
Rymek is a perfect blend of modern and classic. Comes with a typewriter-inspired retro outlook, distinguished round-shape keycaps and solid blue switches, Rymek is designed to offer you a more satisfying typing experience. Rymek is the perfect amalgam of past, present, and future by blending classic design with ultra-modern features. Comes with ergonomically round-shape keycaps, the glossy surface is beautiful as well as durable. All keys are arranged for comfortable operation from a default position, which boosts not only typing speed but also accuracy. Rymek features a stainless steel stent to secure your phone or tablet while typing.
TODAY'S GREEN HACK
How to have a never-ending supply of fresh tomatoes: Save the feeds from a tomato. Soak them for fourteen hours in tepid water. Dry them on some paper towels and plant them within seven days.
Speaking of tomatoes, check these out: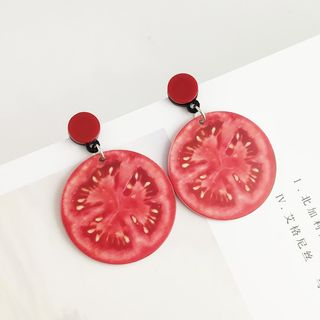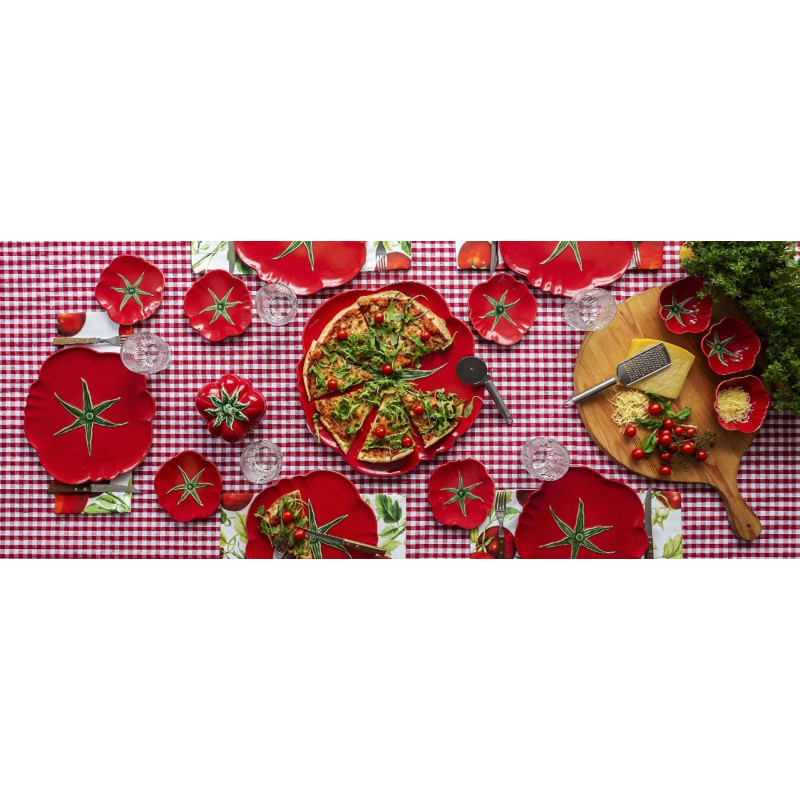 Tomatoes are a perfect example on how the creative impulse and usefulness come together: the artist created utilitarian pieces where nature, humor, and joy are served at the table.
An intense, earthy blend to add depth to any dish. Perfect for soups, sauces, cold-weather dishes and anything else that needs an extra something-something.