I absolutely love trying new products! I had never heard of
Daily Goodie Box
until I was offered the chance to try them a few months back and now I am in love! I look forward to seeing what they have to offer every month, now.
About Daily Goodie Box
Long story short, everyone loves to receive free items in the mail, including us! Our team has helped develop and shape how free samples are distributed today. And now, we are changing the landscape forever with the introduction of the new
DailyGoodieBox
. We are going to send you free Goodie Boxes that are not only 100% free, but we'll also cover the shipping costs too! We will never ask you for a credit card or any type of payment. Our Goodie Boxes are absolutely 100% free to you. What do we want in return? Just your honest opinion on what you thought of each product you receive. Really, that`s it! What's the catch? There isn't one. We take your review and show it to the brand. Simple!
So what`s awesome is this box is FREE - you do not pay a thing! So if you don`t like something, well, you have nothing to lose!
So here`s what I got in my box:

Triple filtered water, light carbonation, only natural flavors. Refreshingly clean. Distinctively good. Drink Tickle Water Anytime, Anywhere.

I thoroughly enjoyed this one! I am not new to 'tickle water' but quickly fell in love with the new orange mango flavor. I found drinking it cold was best. It is not fizzy, yet is very flavorful. I love that I can enjoy the flavors with 0 calories, 0 sugars, and 0 fats. It's a totally unique flavor that is truly enjoyable. Plus, the packaging of the 'can' is pretty unique and cool, too!
Non-GMO, Gluten-Free, and never tested on animals. Free of petroleum and other harmful ingredients. Balms are at least 75% Organic and safe for children. Medicinal Herbal Oils are the foundation for all balms.
The Sweet-Orange Balm Helps with fine lines, dark spots and dry skin. Can be used on lips, face, and hands. Moisturizing effects, energizing feeling, photo-aging defense properties, and vitamins. Chamomile Oil is the foundation for the Sweet-Orange Balm. This naturally, non-toxic, balm helps keep your skin well balanced and radiant. For all skin types. Safe for children.
INGREDIENTS: Organic Chamomile Flowers [Matricaria chamomilla], Organic Sunflower Oil [Helianthus annuus], Organic Beeswax [Cera alba], Organic Sweet Orange Essential Oil [Citrus sinensis], Water-free Lanolin [Lana oleum]
I really love this! I'm not a fan of it being in a tin can, though. While the tin can is attractive, I would have much preferred a lip tube so I don't have to put my finger in every time for use. With that being said, the product itself is nice. While it's not as moisturizing as other products I've tried, it does seem to work well. Plus, it has a nice fragrance to it!

These chewable wafers have a delicious wild cherry flavor. Calcium is well known as a buffering agent or acid neutralizer. A blend of herbs all known for their support for gastric and digestive processes:
Cabbage Powder
Marshmallow Root
Slippery Elm
Fennel Seed
Licorice Root
Okra Leaf
I'm honestly not too sure of these. I usually use Tums and when I opened these I was less than impressed by the smell. It was very off-putting compared to Tums and other brands which stirred me away from wanting to use it, unfortunately.

A powerful antioxidant serum, Real Chemistry's proprietary MTHV® Complex, protects against environmental aggressors like pollution, infrared radiation, and UVA rays. The Soothing aloe base instantly calms distressed skin for visibly hydrated, healthy-looking skin. Environmental factors such as weather, travel, change of seasons, stress, and pollution can cause fragility on skin's surface. This delightful, fresh serum instantly soothes skin sensitivities, such as tightness, redness, overall discomfort, and provides antioxidant protection against future environmentally-triggered skin discomforts. Over time, this serum featuring Real Chemistry's proprietary MTHV® Complex, helps strengthen skin against free radicals induced by UVA rays, infrared radiation, and pollution, which may lead to visible signs of accelerated skin aging, improving the look of skin for a healthier-looking complexion. Day and night, apply thin layer across entire face and neck using 2-3 drops and before any other products are applied. For day, use under Environmental Rescue Essential Day Cream. At night, use under Real Chemistry's Environmental Rescue Tsubaki Oil.
As an Avon rep, I use quite a few skincare products that I have fallen in love with and learned to love trying new skincare products. For this one, I love the essential oil-designed bottle with the roller ball in it. However, upon receiving it there were no directions as to what it was or how to use it. It's just labeled as a 'daily serum' on the bottle without any further instructions which make it difficult for anyone to know how to use or even what it was. If not for the fact I was provided a link for the product itself, it would have gone to waste. So with that said, it's a nice product and nice packaging, but without any clear directions.

SPORTea® is a delicious, high-performance nutritional drink for adults and children alike formulated for active people desiring a nutritious alternative to coffee, soda, alcohol, and sugary "athletic" drinks.
Unfortunately, the sample size was not adequate for me to provide an honest and accurate review.
There's no mountain too high or trail too long that Prince and Spring Mountain Trail Mix can't help you conquer. You'll experience an adventure of flavors and textures from this combination of raisins, jumbo peanuts, almonds, jumbo whole cashews and M&M chocolate pieces. Packed with nutrition and taste to keep you satisfied and full, this mix will satisfy your on-the-go needs! It's the best you'll Everest have! Prince & Spring provides customers with the finest choice in their everyday purchases. Our products will delight smart shoppers who appreciate quality and style.
I really enjoyed this mix! It's simple, not sweet, and a good balance for on the go snacking or if you feel like snacking but trying to stay on the healthier side. It had a fresh taste to it that was rather enjoyable.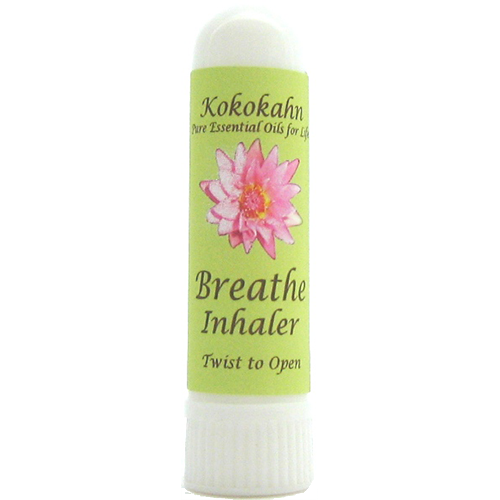 Inhale deeply and feel a clean, refreshing and pleasant sensation in your nose, sinuses, and lungs. Especially beneficial in dry conditions and during seasonal discomfort. A blend of 5 plant oils including Eucalyptus and Peppermint Essential Oils.
Okay, so I was super skeptical of this one. I love essential oils and all and I know how certain ones definitely open up the airways, but it's usually a temporary quick lasting effect. As in, by the time I close the cap on the oil my nose is stuffed up again. Well, my nose is just slightly stuffy, but not enough where I can't breathe. I opened this up and just put it outside my nose. The airways cleared just about instantly. It is rather strong in fragrance, but it WORKS! I was rather impressed. Plus, the smell isn't too bad either if you don't mind Peppermint and Eucalyptus!
Cooked to crunchy perfection and enrobed in decadent dark chocolate.
For this particular item I have to admit, I wasn't much of a fan. It's not terrible, however, it does take getting used to. To me, anything dipped in chocolate can be good, but the chickpea itself just isn't something on the list of things I enjoy. If you enjoy them and chocolate, then this would be something you would really enjoy!
So what I love about this box is obviously you get to try new products in full-sized packs. One disadvantage to the box is that there is no information card to tell you about each. As I said, it`s a free box so there`s no reason to complain, but an information card could be handy. I like to know where I can get more and the price of items even suggested use depending on what it is. With that said, everything I tried in the box was great! Ultimately, if you like trying new things and giving your opinion on them, I recommend signing up to get your free Daily Goodie Box!
► Looking for more Subscription boxes and monthly clubs? Look HERE!