September 21st is the International Day of Peace. I found some subscription boxes that would be perfect to try in honor of this day!
Check them out:
This is a monthly subscription for someone who want feeding your mind and soul with cozy books. Each package includes a brand new book, plus accompanying with little items like tea bags, highlighters, note pads, bookmarks, Hand made products, and other goodies ideal for enjoying a few hours of dedicated me-time.
Relax and get lost in a captivating book! Includes a book in a genre of your choice in new/like new & unread condition, and unique full-sized items providing peace & relaxation from small US businesses. Many different options available to suit your preferences, so check out the drop-down options for more details!
We create Luxurious, Super Nourishing & Anti-Aging subscription boxes for anyone who loves Natural & Cruelty-free beauty products. Each box contains 5 -7 products that are handmade, fresh with ORGANIC CERTIFIED & 100% VEGAN ingredients, and No Chemical Synthetic & Fragrances for ALL skin types and ages. You receive 5-7 full & deluxe size products.
Monthly subscription box of assorted wax melts, candles, and other scented items. New scents added each month! Goodies will be delivered in thermal mailers to help prevent melting during the summer months.
The Hymn Box™ is a subscription music devotional. It is a truly powerful collection of the most special & engaging songs of the church. Warm, uplifting, and in a fresh, new "easy listening" kind of style..not just for Sunday anymore! Also includes 4 new and unique resources that help relate the music to life today! Choose digital or CD format.
We cater to the whole parent by selecting items to support lactation, mental wellness and self-care. Breast/chestfeeding can come with challenges. We get it! Your monthly subscription will bring an element of support to your journey without having to leave your home. Your overall wellness is important. Allow us to support and empower you!
The KARMAbox is perfect for anybody who wants to change the energy in a room. Our premium hand-rolled incense helps to foster creativity, relaxation, and mindfulness through presence of mind and shifting of energy. Like great music or art, the aroma of our incense will awaken the endorphins in your mind to help you achieve peace and relaxation.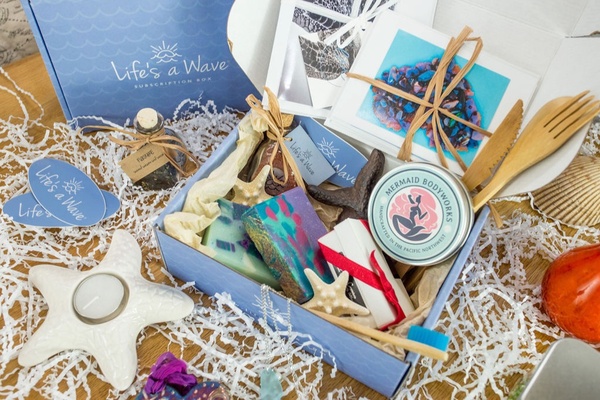 Life's A Wave BEACH Box is a monthly subscription box filled with beach, ocean & sea life themed goodies! Home decor, self-care items, candy, shells, candles, soaps, and so much more! This is the perfect GIFT for yourself, family member, friend, or someone special that not only loves the beach & ocean, but loves to help the planet as well.
Vintage teacup and saucer set, paired with tea and biscuits. Enjoy with afternoon reading or during teatime with friends and family. Start your collection today or gift it to someone special, like a sweet girlfriend, mom or grandma! Surprise vintage teacup and saucer sets made in Europe, USA, Japan, and more.
Do you miss the beach when you can't be there? SeaCrate is the ocean & beach subscription box that brings waves of fun whenever you're not near the sea! Every month we search beaches and beyond to bring you the best nautical treats plus surprise beachy bonus items delivered to your door. Taste the ocean each month when your gift box arrives!
Do you love natural stones jewelry? With our subscription box, you'll receive a curated selection of gorgeous crystal and natural stone necklaces, delivered right to your doorstep every month. Every piece of jewelry is hand-selected with the intention to balance and harmonize your spiritual energy.
Are you looking for beautiful & simple crystal necklaces? With this subscription box, you'll get exclusively curated crystal necklaces delivered straight to your doorstep every month. Our crystal stones include crystal quartz, opalite, rose quartz, green fluorite, amazonite, amethyst, and more.
Welcome To Facetreasures! We Give Everyone the opportunity to experience the Latest & Greatest In Premium Beauty & Skincare On Any Budget By Offering Several Different Monthly Boxes & Price Points To choose from. It's Now Your Time To Experience All The Premium Products That Will Change Your Life & The Way You View Beauty One Luxury Box At A Time!
It's quite simple actually. You'll receive one 16 oz. Soy candle that is amazing every month (& jar of Matches) Fragrance will be posted prior to shipment, selected by the season. Candles burn 65-80 hours, so just about the time you're running low a new candle will be arriving. Soy Candles burn clean and the candles are stylish.
Work • Space • Spark is a monthly career + office decor subscription box for working professional men + women. There's a new theme each month with 4-5 unique office items, decor, tech, productivity, and career tools. Members also receive access to exclusive career videos + online training with experts to help them accelerate their career growth!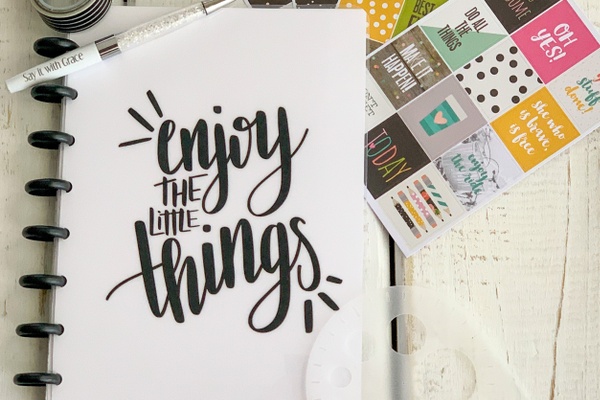 At Say it with Grace Box, we deliver a hand-curated collection of premium stationery, unique gifts and an inspiring online community to create a unique experience for others to strengthen their relationships with family, friends and community through thoughtful gift giving.
Bring luxury to your door every month! Enjoy a monthly subscription box full of handmade bath and body products solely from Xstacey Bath Products. These products are all hand-made in small batches with the finest ingredients carefully researched to best benefit your skin! It's time to pamper yourself,,, and your skin!
As seen in Oprah Mag SpearCraft Book Box is a monthly subscription box full of goodies that you can open in the comfort of your own home. We've taken the guesswork out of finding your next read by always including a gorgeous new hardcover YA novel, personalized author swag, and handpicked bookish goodies for you to unbox and enjoy all month long.
We offer multiple subscription types. • Scent of the Month Club: The month's featured scent in wax melt form + bonus monthly. • Sip & Scent: Add some "ahh" to your day with a candle & a hot drink Inspire creativity with a fresh monthly scent!
Affordable Gift Boxes laced with pampering products, home decor, glittery accessories & a seasonal frame-ready print each month. Enclosed is a faith-based magazine endeavoring to offer encouragement and inspiration to women in the trenches of motherhood and marriage. Affirming & celebrating women in the blessed role of wife & mom. The perfect gift!
Whether you are a native Cape Codder, a Washashore (a transplant) or a visitor, if you love Cape Cod then you will love a subscription of Cape Cod Calling. We curate quality items made by local Cape Cod Creators and ship them right to your door. Artisan foods, home goods, jewelry, artwork, scented candles & sundries, recipes, and more.
► Looking for more Subscription boxes and monthly clubs? Look HERE!