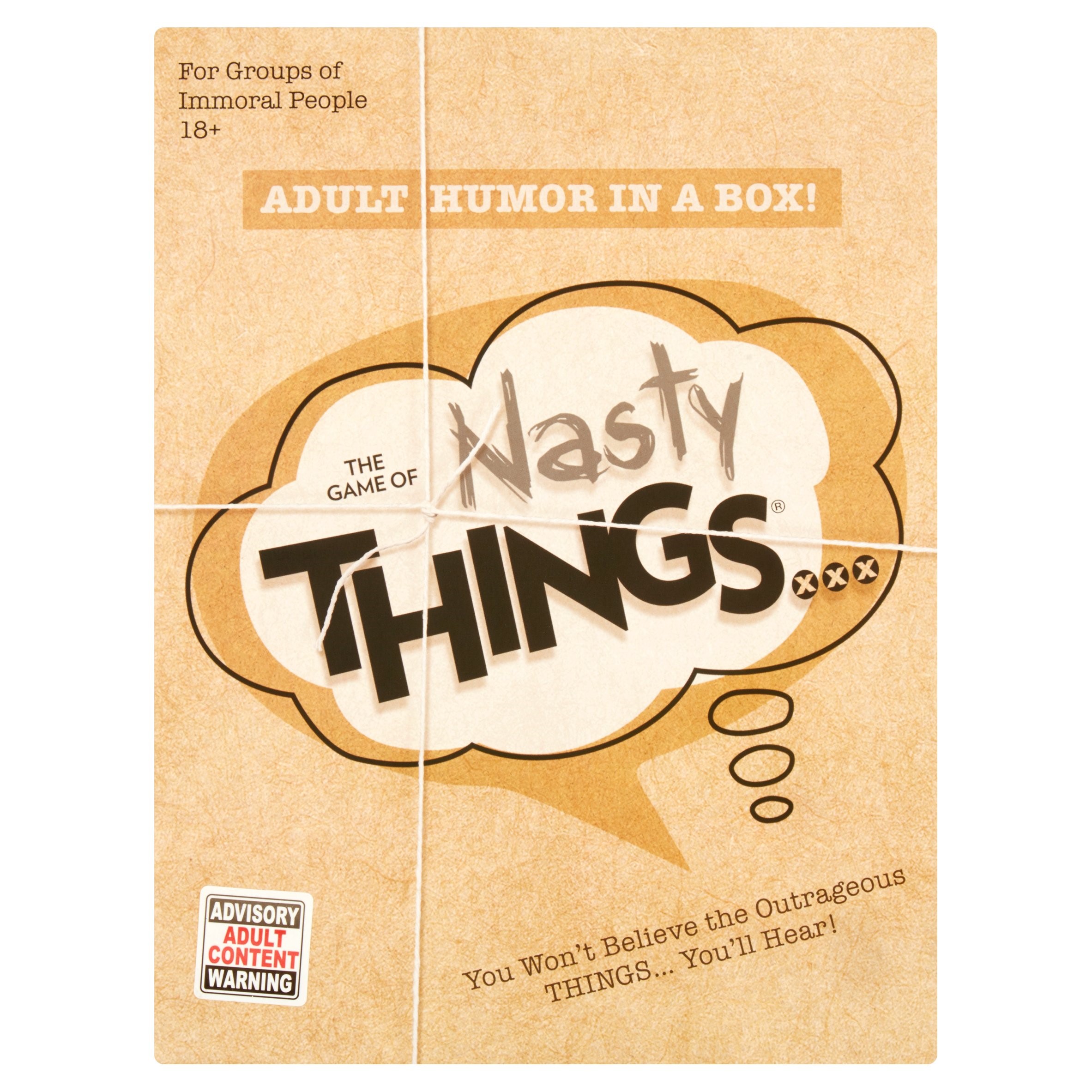 Looking for a fun game for game night?
Game night with your friends may be forever changed once you play The
Game of Nasty Things Card Game
. This product is intended for groups of immoral people 18 years of age and older. You wont believe the things you'll hear with all new nasty topics to keep it interesting. The game rules are simple: 1. Choose one of over 250 inappropriately hilarious topics; 2. Everyone writes a response--whatever you want--there's no right or wrong here; 3. Take a good, deep breath and read all the responses aloud; and 4. Try to guess which of your misfit friends said what. Game of Nasty Things humor in a box has an advisory for adult content.
The Game of Nasty Things Card Game:
For groups of immoral people 18 years of age and up
All new nasty topics
You won't believe the outrageous things you'll hear
Adult card game rules are easy
1. Choose one of over 250 inappropriately hilarious topics
2. Everyone writes a response--whatever you want--there's no right or wrong here
3. Take a good, deep breath and read all the responses aloud
4. Try to guess which of your misfit friends said what
Advisory: adult content warning