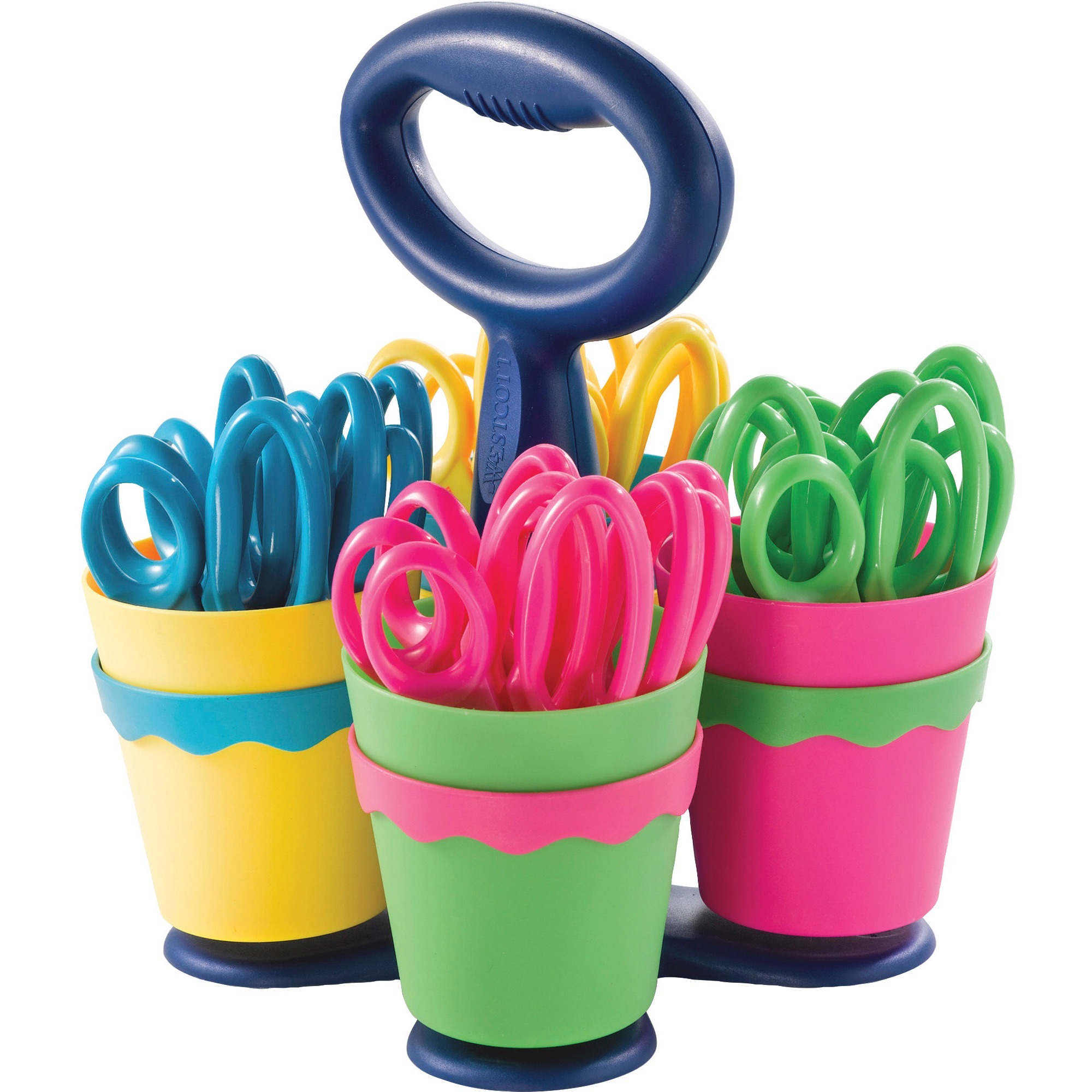 This is great for all you back to school shoppers! Maybe even as a gift to teachers for the students!
Teacher Scissors Caddy
offers built-in antimicrobial protection on the handles to provide an added level of cleanliness by inhibiting the uncontrolled growth of microbes. Antimicrobial product protection fights stain-causing, odor-causing bacteria. Caddy keeps your scissors organized. Design features four colorful, removable cups for easy storage and distribution. Scissors Caddy includes 24 child-sized scissors for both right-handed and left-handed use. 5"" pointed scissors are most suitable for ages 6 and up. Scissors have soft handles and stainless steel blades that resist corrosion.
Westcott Microban Teachers Scissors Caddy, Assorted, 1 Each (Quantity)
Antimicrobial protection inhibits growth of bacteria that cause stains and odors
Keeps scissors organized in 4 colorful, removable cups for easy storage and distribution
Includes 24 child-size scissors
Soft handles
Resist corrosion