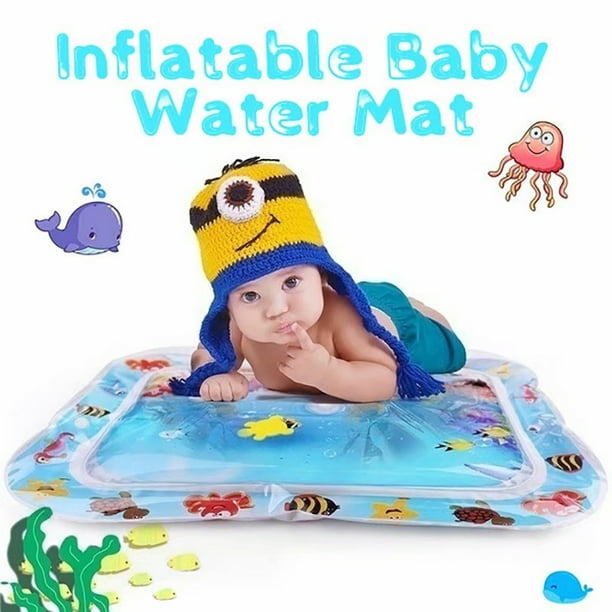 Great gift for babies!
Right now and for a limited time,
head over to
Walmart
where they are having this
Inflatable Baby Water Mat
on sale for
JUST $18.99 with FREE Shipping
– regularly $66.47! It features bright colors, sharp contrasts, and cute floating toys to catch your infant's attention
Feature:
1.The perfect tummy time activity. Tummy time helps your Infant build strength in his back, legs, arms and neck, preparing him/her to be ready to explore the world on their own.
2.Stimulate baby's development: The water fill is an essential tool for developing solid head, neck and shoulder muscles as well as honing hand-eye coordination, fine motor and social skills. It is a sensory delight that enhances brain development.
3.Stunning and eye-catching pattern: Your infant will be attracted by the bright colors, sharp contrasts and cute floating toys. They will try to catch and bat the brightly colored toys as they float by. This baby splash pad will provide hours of quality stimulating and healthy fun.
4.It is foldable, easy to carry with you when you go out.
5.Lots of visual colors and movement creates fun and excitement, great for sensory stimulation, motor skills, cognitive abilities, and social skills.