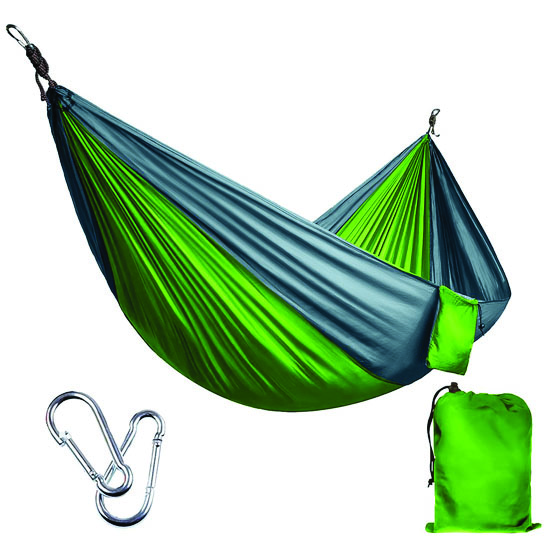 You will receive TWO parachute hammocks per order!
Offering lightweight comfort, this parachute silk hammock is perfect for camping or backpacking. This unique hammock is easily accommodated by a large pocket and weighs just a pound. Two hanging hooks and rope are included. The Parachute Silk Hammock is perfect for outdoor adventurers who like to travel light, but still want a comfortable place to sleep and relax.
Please Note: Color will be selected at random and Pink is NOT one of the colors.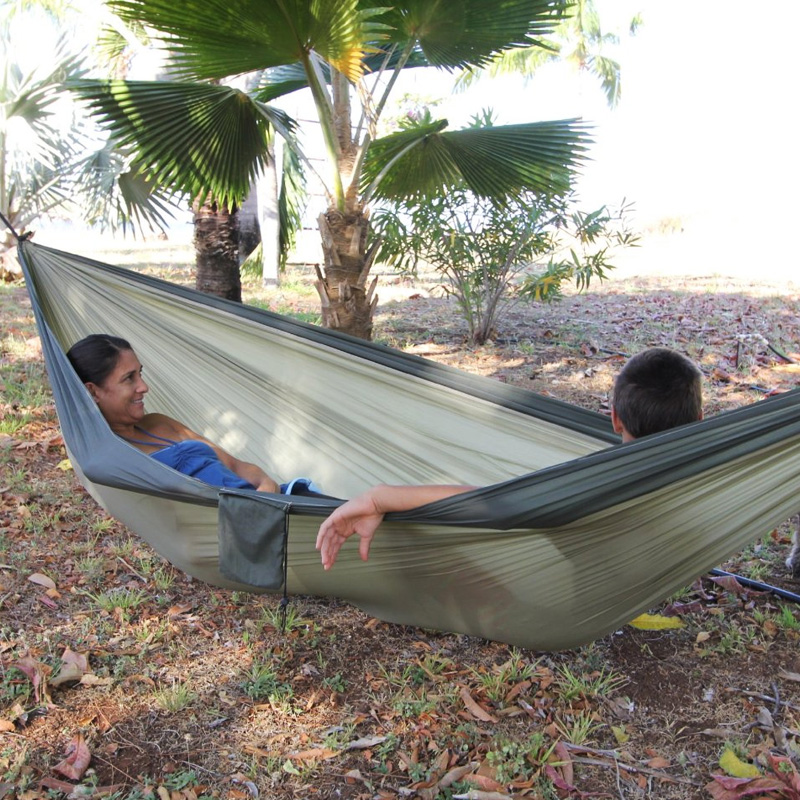 Product Features:
Material: Parachute nylon fabric
Durable, colorfast and portable
Easy to be cleaned and dry quickly after being wet
Standard: Approx. 7' x 3'
Oversized: Approx. 8.5' x 4.5'