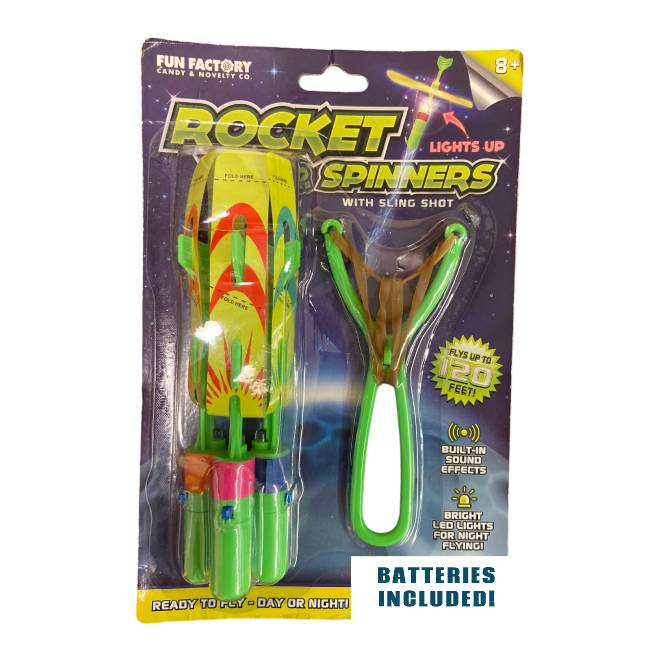 Slingshot LED Rocket Copters - The Amazing Slingshot LED Helicopters - Tons of fun that's NOT on a screen! :) - Great gift! Order 3 or more and SHIPPING IS FREE!
Light up the night with the incredible new
Rocket Copters
! The amazing light up helicopters can be fired up to 120 feet in the air from the included slingshots to dazzle during the day, or light up the night with their brilliant motions. Just hook and launch, it's fun for kids of all ages. Ages 8+.
Product Features
Launches like a rocket...flies like a helicopter!
LED lights for flights day or night
Launches up to 120 feet in the air with included launchers
Dazzling spinning light show can be seen from a half mile away
Kit includes: 3 LED Sky Rockets and a launcher