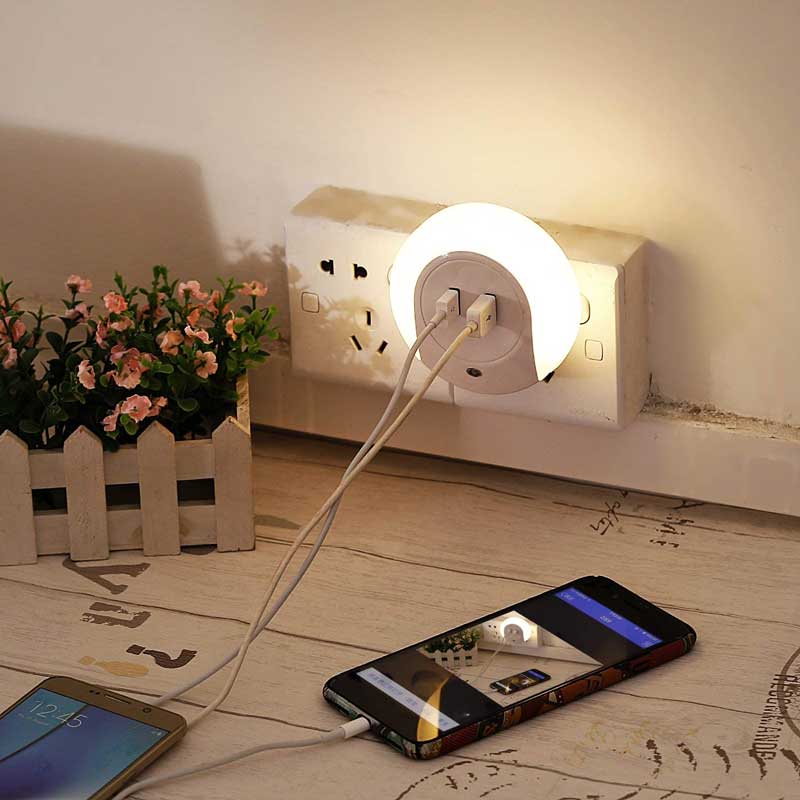 This Auto ON/OFF nightlight is exactly you need next to your bed at night! First off, it provides a pleaseant warm glow so you aren't left in the dark. Next it provides two high speed USB charging ports so you can charge your phone, tablet and whatever else you need to be juiced up and ready to go in the morning!
Product Features
Auto On/Off - Built-in sensitive light sensor
Incredible Energy-Saving LED
Dual USB-Charger Plug - This wall night light equips 2 usb-charger plugs which fits your smartphone, macbook, tablet and other electrical devices.