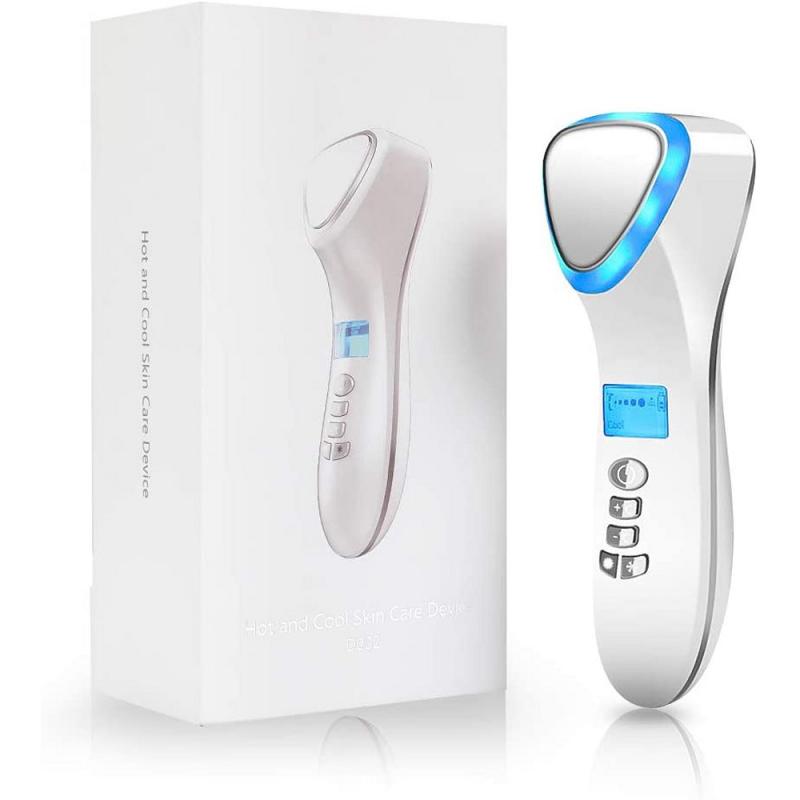 Don't miss out on this awesome deal!
The Hot and Cool Facial Massager has five levels of hot and cold modes. Five-level heat technology instantly opens the pores to help the essence of skin care products get directly into the dermis layer, while five-level cool technology helps to shrink pores, improve skin texture. Cool treatment can also be used to relieve pain after sun exposure.
Vibration massaging helps improve moisture retention and rejuvenate cell production, as cells regenerate, your skin will tighten, which will make it glow and leave you with fewer wrinkles.
Five-level heat technology instantly opens the pores to help the essence of skin care products get directly into the dermis layer; five-level cool technology helps to shrink pores, improve skin texture, and can be used to ease pain after a sunburn
Red and blue light increase the elasticity of the skin, anti-aging, anti-oxidant repairing skin, reducing the oil secretion, and can effectively promote the blood circulation of your face while improving the face's metabolism, and reducing fine lines
Vibration massage helps improve moisture retention and rejuvenate cell production, resulting in fewer wrinkles
LED Display and auto power-off function