Life hacking allows people to take more ownership of their lives. Before attempting to hack life, people shouldn't just set an end goal but should also ask themselves how they want to feel on a daily basis. If people aren't happy with what they are doing daily they won't succeed. Maybe all this life hackery is just another way the internet tries to hold your attention. Some life hacks might really be game-changers. Either way, it doesn't hurt to try, right?!
Definition of life hack
informal. : a usually simple and clever tip or technique for accomplishing some familiar task more easily and efficiently. "Life hacks," as they are known, are all about eliminating life's manifold frustrations in simple and deliciously clever ways.
Why are life hacks so popular?
Life Hacks are the best things that can happen to a person. Why wouldn't you like to do the same thing in a short and simple way? Like Bill Gates always said He would like to hire a lazy person rather than hard-working person because he will find an easy way to do the same. Life Hacks merely make the work easy with the same results. They are popular because they can improve the rest of your life.
Follow me to save more money!
Don't forget to
follow me on Twitter for daily deals
and freebies. I am very limited on my posting on Facebook due to all their
"violations"
and such. I don't even like to post kitchen knives on there anymore! Whereas
everything
has been getting shared on Twitter. Of course, you are always welcome to still
follow me on Facebook
as well! So don't miss out on all the money-saving offers!
TODAY'S LIFE HACK
Looking to buy a new video game but want a few questions answered first? Go to Twitch, search for the game, and scroll down until you find a user with only a few views. They're almost always excited to have new audience members and are usually willing to talk about the game they're playing.
Speaking of video games, take a look at these:
The lever and buttons are designed and placed on same layout as the arcade style. The Fighting Stick has considerable heft and rubber feet, both of which work to hold the controller firmly in place on hard, flat surfaces.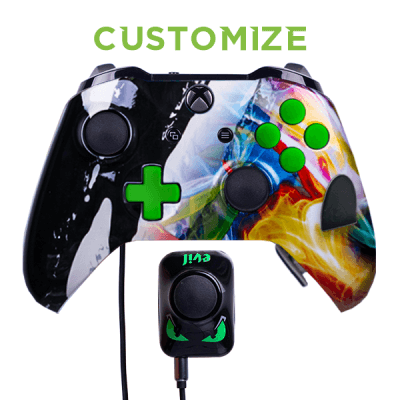 TODAY'S GREEN HACK
In order to thoroughly cover your hands with soap, you only need 0.4ml of soap. This is equivalent to less than a tenth of a teaspoon!
Speaking of hand soap, give these a try:
Concentrated hand wash pods + reusable ceramic dispenser = no single use plastic waste. Purifico pur ritual hand wash is made from 100% natural ingredients and essential oils. It has a soft, subtle lavender scent to calm and comfort you as it cleans and nourishes your hands. Simply drop one of the hand soap pods into your Ceramic Infinity Bottle, fill with warm water, and in 60 seconds you'll be ready to use just like you would any other regular bottle of hand soap. When the pods get wet the earth-friendly, bio-degradable film magically melts allowing the concentrated formula and water to mix to form a luxurious hand wash.
This Cupcake Hand Soap is to bringing back the memory of a sunny afternoon, you took a freshly baked cupcake from the oven and carefully decorated it with your favorite fruits and milk chocolate bars. Made with love and care, Baseblue Cosmetics now presents our version of a lovely afternoon. A perfect gift for your families, friends, or a treat for yourself.
This Buzz Box is a Pack of 3 Foaming Hand Soap. Same great Foaming Soap that you love but it comes in a beautiful gift box. Send it to a friend or a loved one who will appreciate beautiful hand soap that will keep your hand clean and moisturized.