Fast food has become an integral part of modern life, and McDonald's stands out as one of the most popular fast-food chains globally. If you're a frequent visitor to the Golden Arches, you're in for a treat. You can literally get a McDonald's deal on every single order you make, while racking up rewards points for freebies and more McDonald's coupons. We'll show you how to get all the McDonald's menu discounts.
McDonald's, with its iconic golden arches, has been serving up smiles and tasty treats for decades. Whether you're a die-hard fan or an occasional visitor, there are always ways to enhance your experience. Join us as we embark on a journey to master the art of savvy fast food dining with these exclusive McDonald's hacks.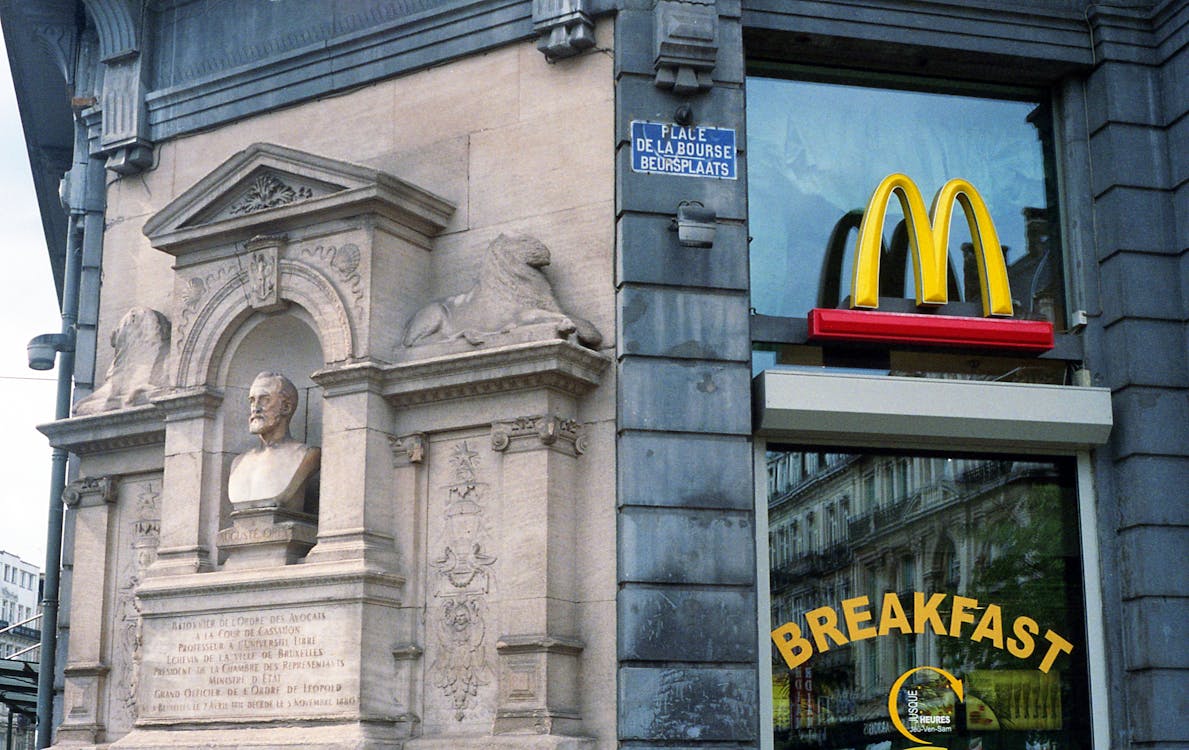 Image credit: Pexels
Unveiling the Insider McDonald's Hacks
1. The Secret Menu: Myth or Reality?
Have you heard whispers about a secret menu at McDonald's? We're here to confirm that it's real. Discover hidden delights such as the ones listed below!
How to Order from the McDonald's Secret Menu
For most of the items on this secret menu list, you're going to have to create them yourself by ordering some specific items. If you ask nicely, you can get the employees to create them for you, but that'll depend on how busy the restaurant is or how agreeable the staff will be to your request.
• Poor Man's Big Mac: $2.49
You won't get the extra bun in the middle when you order this — and do you really miss it? — but it tastes exactly like a Big Mac ($4.59) for more than 50% off. Order a McDouble ($2.49) Add lettuce and Big Mac Sauce. That's it.
• Bababooey Burger: $4.48
This secret menu item is more widely known as the "McGangBang". Despite the name, this mash-up of two value menu items has been the most popular on the McDonald's secret menu. You can't order this by name, but this is a pretty easy DIY secret menu item: Order a McDouble ($2.49), Order a McChicken ($1.99), and place the McChicken inside the McDouble, between the two burger patties.
• Land, Sea, and Air Burger: $10.87
If you can't decide what kind of meat you want from McDonald's just combine three favorites made up of various proteins to get a culinary trifecta. While not cheap, this secret menu item will satisfy even the hungriest. Order a Filet-O-Fish ($4.29), Order a Big Mac ($4.59), and Order a McChicken ($1.99). Place the Filet-O-Fish and McChicken in the Big Mac. Buns included. Hope you're hungry.
• Monster Mac: $8.79
Only order a Monster Mac from the McDonald's secret menu if you're a serious carnivore. If you're feeling especially brave, you can also ask for a cheese slice per patty. Order a Big Mac ($4.59) and ask them to add eight patties ($0.70 per patty).
• Grilled Cheese: $1.79
If you're a vegetarian and have a hankering for a sandwich, a grilled cheese from the McDonald's secret menu is your best bet. Order a Cheeseburger ($1.79) and ask for no meat on your burger.
• Chicken Big Mac: $4.87
The Chicken Big Mac has been tested in a few McDonald's restaurants for the past year, and they are slowly putting it on the McDonald's menu nationwide. But if you want to try your own Chicken Big Mac right now, Here's the recipe: Order two McChickens ($1.99/sandwich). Ask for a side of Big Mac Sauce (no cost) and cheese ($0.89). Combine the two sandwiches, get rid of one of the top buns, and spread the Big Mac Sauce on your sandwich.
• Big McChicken: $10.56
A Big McChicken will satisfy the inner carnivore by giving you not two, not three, but five patties on one burger. Order a Big Mac ($4.59). Order three McChickens ($1.99 each). Replace all the buns in the Big Mac with the chicken patties from the McChickens.
• Apple Pie McFlurry: $4.88
If you're tired of the basic McFlurry flavors, just add pie for a sweet and special secret menu treat. Order an Apple Pie ($1.49). Order a McFlurry ($3.29). Ask the employee to mix in the apple pie when they are making the McFlurry. If they can't (or won't) just pound in the apple pie yourself.
• Cinnamon Melt a la Mode: $3.88
The cinnamon roll at McDonald's is one of those breakfast items that's available all day long, but you can turn it into a legit dessert by adding some ice cream. Order a McCafe Cinnamon Roll ($2.59). Order a Vanilla Cone ($1.29). Scoop out the soft-serve onto the hot cinnamon roll.
• Orange Creamsicle: $2.29
Be careful when making this McDonald's secret menu item; if there's too much liquid in the cup, it can lead to spillage. Order a large Hi-C ($1.00). Order a Vanilla Cone ($1.29). Make sure the cup is no more than 2/3 full. Combine the ice cream and the drink inside the cup.
PRO TIP: Do you like orange Fanta better? Sub it out! This secret menu hack also works for root beer floats, Coke floats, and all other kinds of floats.
• Coffee Milkshake: $5.09
If you're a coffee fanatic, this McDonald's secret menu hack might change your life. And it's still cheaper than Starbucks frapps. Order an Espresso ($1.50). Order a regular Vanilla Shake ($3.59). Pour the espresso over the vanilla shake and mix.
• McDonald's Milk Tea: $1.00
If you like milk tea, at $5 per drink (at least), that's not a cheap treat. A McDonald's Milk Tea is a great alternative that's WAY cheaper. Plus it tastes just like the real thing. Seriously. Order a Sweet Tea ($1.00). Ask for 3-7 coffee creamers (free). Mix the desired number of creamers into your tea.
• Ice Cream Sandwich: $2.68
Nothing is more refreshing than an Ice Cream Sandwich, and with the McDonald's secret menu, you can get one for less than $3. Order an Ice Cream Cone ($1.29). Order 3 Chocolate Chip Cookies ($1.39). Put the ice cream in between two of the cookies.
PRO TIP: The third cookie is a bonus, because it's actually cheaper to buy 3 cookies instead of 2 ($1.89 vs. $1.39).
• Caramel Apple Sundae: $2.98
A Caramel Apple Sundae from McDonald's will take some work from your end, but to be able to eat something that tastes like a caramel apple covered in ice cream is worth the effort. Order Apple Slices ($0.99). Order a regular Hot Caramel Sundae ($1.99). Cut the apple slices down to the desired size. Put the apple slices in your Hot Caramel Sundae.
• The Neapolitan Shake: $8.97
This drink is best shared with a friend because you'll have to order three different shakes to make this secret menu drink. Order a small Vanilla Shake ($2.99). Order a small Chocolate Shake ($2.99). Order a Small Strawberry Shake ($2.99). Ask for an empty medium cup (or two). Pour half of each shake into the medium cup.
• Snickers Coffee: $4.39
If you ever wanted a coffee drink to taste like a Snickers here's your chance. Order an Iced Hazelnut Coffee ($1.69). Add 2 pumps Caramel Drizzle ($0.60). Add 1 pump Chocolate Syrup ($0.30). Add 1pump Chocolate Caramel Syrup ($0.30). Topped with lots of Whipped Cream ($1.50).
• Shamrock Iced Coffee: $2.59
You can only get this item when the Shamrock items are out, but this one is definitely worth a try if you want something different from your iced coffee. Order an Iced Coffee ($2.29) and add 1-2 pumps of Mint Mocha Syrup ($0.30-$0.60).
• McLeprechaun Shake: $5.98
Again, this is only available while the Shamrock Shake is out, but this will get you a great mint-chocolate shake. Order a small Chocolate Shake ($2.99). Order a small Shamrock Shake ($2.99). Ask for a medium cup. Add a 1:1 ratio of Chocolate Shake and Shamrock Shake.
• McDonald's Cake: $9.00
It's like a real sheet cake. And while not every location carries this item, there's PLENTY of evidence on social media to suggest that lots of places have it. Be sure to call ahead to see if your McDonald's has cakes.
Best Regional McDonald's Secret Menu Items
Some McDonald's are just born to be greater than others. Depending on where McDonald's is, there are several regional secret menu items that are on every foodie's bucket list.
Southern states: Biscuits and Gravy
New England: McLobster (lobster roll on a bun)
Canada: Poutine (fries covered in gravy and cheese)
Hawaii: Spam Musubi (Spam and rice)
Downey, CA: Fried Apple Pie
Hawaii: Saimin Ramen (a type of Japanese Ramen)
Get a sundae with toppings — it's a cheaper, McDonald's secret menu alternative to the McFlurry!
Love a McDonald's McFlurry, but not crazy about the price? Order a sundae instead and ask for McFlurry toppings to save $1.50. You'll get a small side cup (about 2 oz.) or M&M's or Oreos for just $0.30 (at some McDonald's, they don't even charge for the M&M's!). You just gotta mix in the toppings yourself. A regular McFlurry is $4.49, but the McDonald's secret menu sundae with McFlurry toppings is only $2.99. That saves you 33.4% on your order. And it's JUST as good.
Keep in mind that each topping will cost you around $0.30 depending on your McDonald's location so your McFlurry hack could be more or less than mentioned.
Get your bags of ice from McDonald's for as low as $0.99!
Did you know you can get 8lb bags of ice from McDonald's for only $0.99-$1.49? Call ahead to your McDonald's to see how much your local McDonald's sells them for. That's a big deal because ice at convenience stores will run you $2.99 for the same size bag.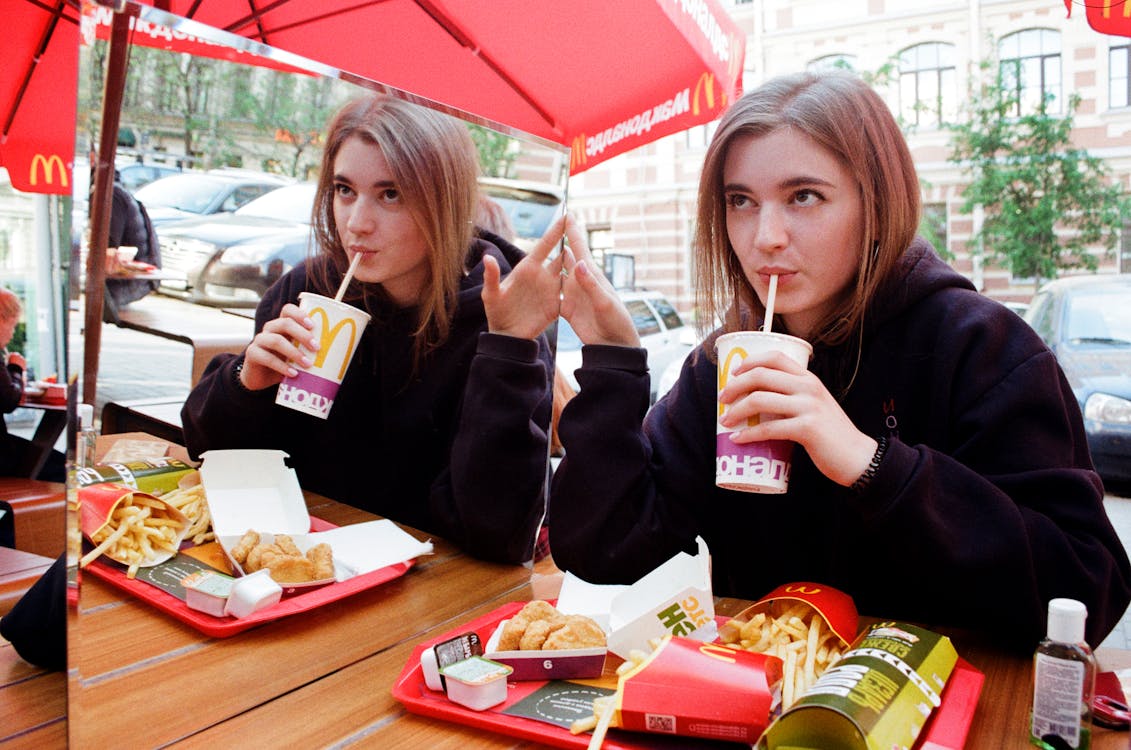 Image credit: Pexels
2. Customization is Key
Learn how to customize your order to perfection. From extra cheese to special sauces, personalizing your meal is a game-changer.
• Big Mac Sauce "dip": Free
Free items at McDonald's is always a win. Did you know you can ask for Big Mac Sauce on the side for no charge? Just ask for some on the side to go with any other menu item — or order them with your fries, which are the most popular item on the McDonald's menu. It also means you can give any burger or sandwich that Big Mac flavor.
When it comes to Chicken McNuggets, the bigger the order, the better the deal.
Why? Because if you compare the cost per nugget, the 20-piece Chicken McNuggets is the clear winner in the cheapest deal category. If you're ordering for a large number of people, McDonald's released a 40-piece Chicken McNugget which is the cheapest option.
4-piece Chicken McNugget box $1.89, or $0.47 per nugget
6-piece Chicken McNugget box $2.50, or $0.42 per nugget
10-piece Chicken McNugget box $3.99, or $0.39 per nugget
20-piece Chicken McNugget box $6.59, or $0.33 per nugget
40-piece Chicken McNugget box $10.99, or $0.27 per nugget
Ask for no salt on your McDonald's fries; that way you can be sure they're fresh.
McDonald's pre-makes their fries with salt, so to make sure you're always getting a fresh batch, ask for your fries with "no salt." This way, you'll be getting hot, just-made fries every time. Plus, you can just add salt later if you miss those salty fries.
Order your McDonald's burger with no mustard for a freshly assembled burger.
Just like with the fries, McDonald's premakes most of their burgers and dispenses them when you order. To make sure you're not getting a burger that's been sitting there for an hour, order a burger without a standard ingredient to get a freshly assembled burger. For example, I'll order my McDouble with no mustard so that they will have to freshly assemble my burger.
Purchase the Happy Meal toys by themselves for less than $2.
You can buy Happy Meal toys separately from the kids meals for $1.59 – $1.69 each (depending on your location). But the cheapest way to get the Happy Meal toys (according to the cashiers at my local McDonald's) is to just buy the Happy Meal; then any additional toy only costs $0.79.
Additional toppings on McDonald's burgers will cost you $0.30 – $0.50.
If you want additional tomatoes, lettuce, or onions, you'll pay around $0.30 – $0.50, depending on your location. Of course, any sauces like ketchup or honey mustard are free. No charge.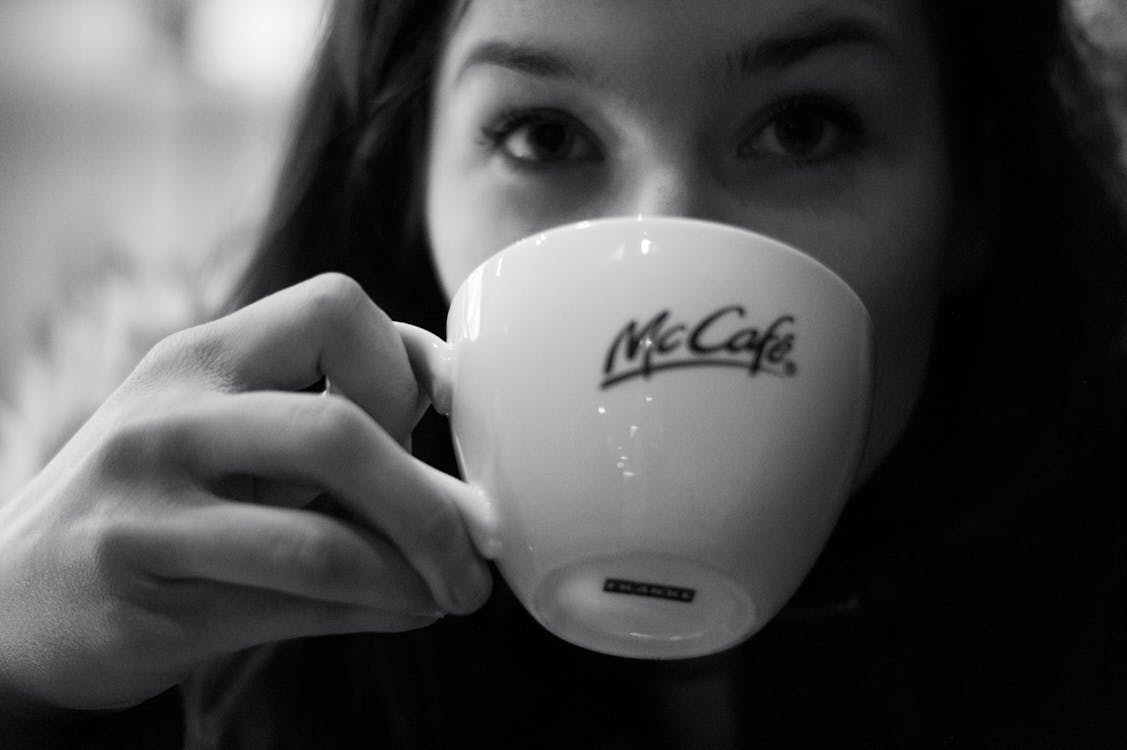 Image credit: Pexels
3. McDonald's Breakfast Hacks
McDonald's all-day breakfast has been discontinued since 2020, and there are no plans on bringing it back. Most McDonald's breakfast hours are from 5 a.m. to 10:30 a.m., but some restaurants will keep serving breakfast until 11 a.m. Check the app to find out if your location pushes it to 11. But while McDonald's breakfast isn't available all day, you can get anything off the McCafe menu all day long. That includes coffees (regularly $2.19), muffins (regularly $2.59), and cinnamon rolls (regularly $3.09). Here are a couple of secret breakfast menu items to try:
• Mc10:35 Burger: $6.79
Did you know that there is a time when you can order off the breakfast and lunch menu at McDonald's? Each location is different, but it'll be right around 10:30, hence the Mc10:35 burger. If you hit this magic moment, take full advantage of it. Order an Egg McMuffin ($4.29). Order a McDouble ($2.49). Replace the buns of the McDouble with the McMuffin's buns. Place the Egg McMuffin insides between the McDouble's two meat patties.
• Chicken and 'Waffles': $2.19
Mixing fried chicken and waffles used to be something people thought was weird, but now this dish is super popular, and you can make your own version of it with a Chicken McGriddle and a couple of contrasting sauces. This is only available on the breakfast menu, so be sure to pick it up before 10:30 a.m. if your location doesn't have extended breakfast hours. Order a Chicken McGriddle ($2.19). Ask for Maple Syrup and Buffalo Sauce on the side. Pour the sauces into your Chicken McGriddle.
You can find the best McDonald's breakfast deals through the McDonald's app and by becoming a McDonald's Rewards member. Every day, you'll get access to McDonald's coupons that'll save you on your breakfast orders.
Here are a few that we've seen in the past:
BOGO free breakfast sandwiches
50% off any McCafe beverage
$0.99 any size coffee (large price is $2.19) — a 54.8% discount
Double points on breakfast items
Order a McDonald's coffee instead of Starbucks to save up to 48%!
Okay, not just for breakfast, but I figured it fit best in this section. McDonald's McCafe is considerably cheaper than ordering off the Starbucks menu, so if you're looking for a cheaper alternative, McDonald's is your best bet. Here are some of the prices for some popular items.
Hot Coffee (16 oz.): McDonald's costs $1.89; Starbucks costs $2.95 (36% savings)
Iced Coffee (16 oz.): McDonald's costs $2.29; Starbucks costs $4.45 (48% savings)
Macchiato (16 oz.): McDonald's costs $3.29; Starbucks costs $5.25 (37% savings)
Mocha (16 oz.): McDonald's costs $3.29; Starbucks costs $5.25 (37% savings)
Latte (16 oz.): McDonald's costs $3.29; Starbucks costs $4.65 (29% savings)
Cappuccino: McDonald's costs $2.99; Starbucks costs $4.65 (36% savings)
The McDonald's breakfast menu also has a $1 $2 $3 Dollar Menu
McDonald's breakfast lasts from 6:00 a.m. to 10:29 a.m. at most locations and even offers a $1 $2 $3 Dollar Menu, where you can get 12 oz coffee drinks for $2. For sandwiches, they offer all their sausage breakfast sandwiches like the Sausage Biscuit (reg. $2.29) which is the best price on the menu for the amount of food you get.
FUN FACT: The McDonald's wifi is free for all customers in-store. So, feel free to hop on while you eat your Big Mac or McFlurry.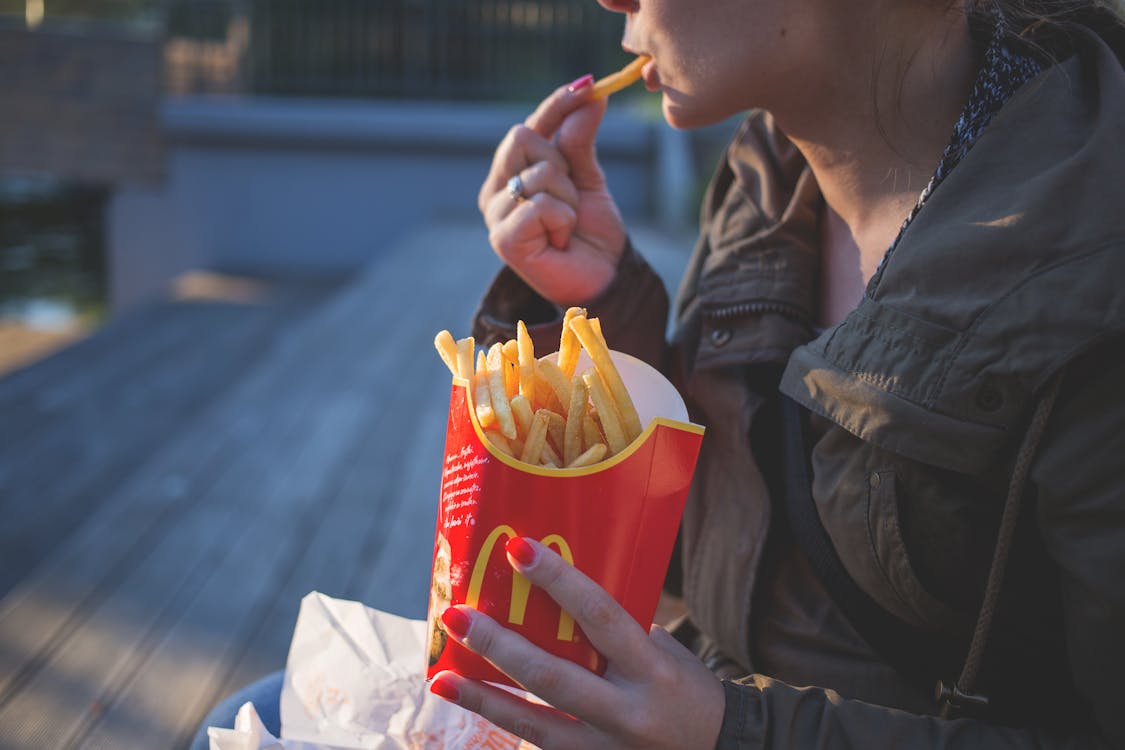 Image credit: Pexels
4. Discover the Dollar Menu
Discover how to cut costs without sacrificing quality. From dollar menu treasures to loyalty programs, we've got you covered.
The McDonald's Dollar Menu, often referred to as the "$1 $2 $3 Dollar Menu" or simply the "Value Menu," is a popular menu offering by McDonald's that provides a range of affordable food options for customers on a budget. This menu is designed to offer a variety of items at price points of $1, $2, and $3, making it accessible to a wide range of customers. Here's an overview of what you can typically find on the McDonald's Dollar Menu:
$1 Items:
McChicken: A simple yet satisfying chicken sandwich featuring a breaded chicken patty, lettuce, and mayonnaise on a bun.
McDouble: A double cheeseburger consisting of two beef patties, American cheese, pickles, onions, ketchup, and mustard.
$2 Items:
Bacon McDouble: Similar to the McDouble but with the addition of savory bacon strips.
Small French Fries: A portion of McDonald's famous French fries, perfect for snacking.
$3 Items:
Triple Cheeseburger: For those with hearty appetites, this burger features three beef patties and three slices of American cheese.
Classic Chicken Sandwich: A more substantial chicken sandwich compared to the McChicken, featuring a crispy chicken patty, lettuce, and mayonnaise on a bun.
Sausage McMuffin with Egg: A breakfast favorite, this sandwich consists of a sausage patty, a folded egg, and American cheese on an English muffin.
The specific items available on the Dollar Menu may vary by location and over time, as McDonald's occasionally updates its value offerings to suit customer preferences and regional demands. It's important to note that prices can also vary slightly depending on the region and local franchise pricing.
The Dollar Menu is a popular choice for customers looking for affordable meal options at McDonald's without sacrificing taste or variety. It's a great way to enjoy classic McDonald's favorites without breaking the bank. Additionally, McDonald's may introduce limited-time promotions and new items to the Value Menu to keep the offerings fresh and exciting for its customers.
The best deal on the "$1 $2 $3 Menu" is the $3 McNuggets bundle.
Don't be fooled; the "$1 $2 $3 Menu" isn't a value menu, nor is it the McDonald's dollar menu. It's just a collection of menu items that cost between $1 and $3, and then some $3 bundles. While you can find any size drinks, hash browns, and McChicken for around $1, and a bunch of coffee and smoothie drinks for $2, the real savings come from the $3 bundles. For example, the 6-piece Chicken McNuggets and Small Fries bundle would normally cost $4.79 separately, but as a bundle, you save $1.79 (37%).
Note: Not every McDonald's location has bundles for the $1 $2 $3 Menu. Make sure to double-check your local McDonald's for any deals.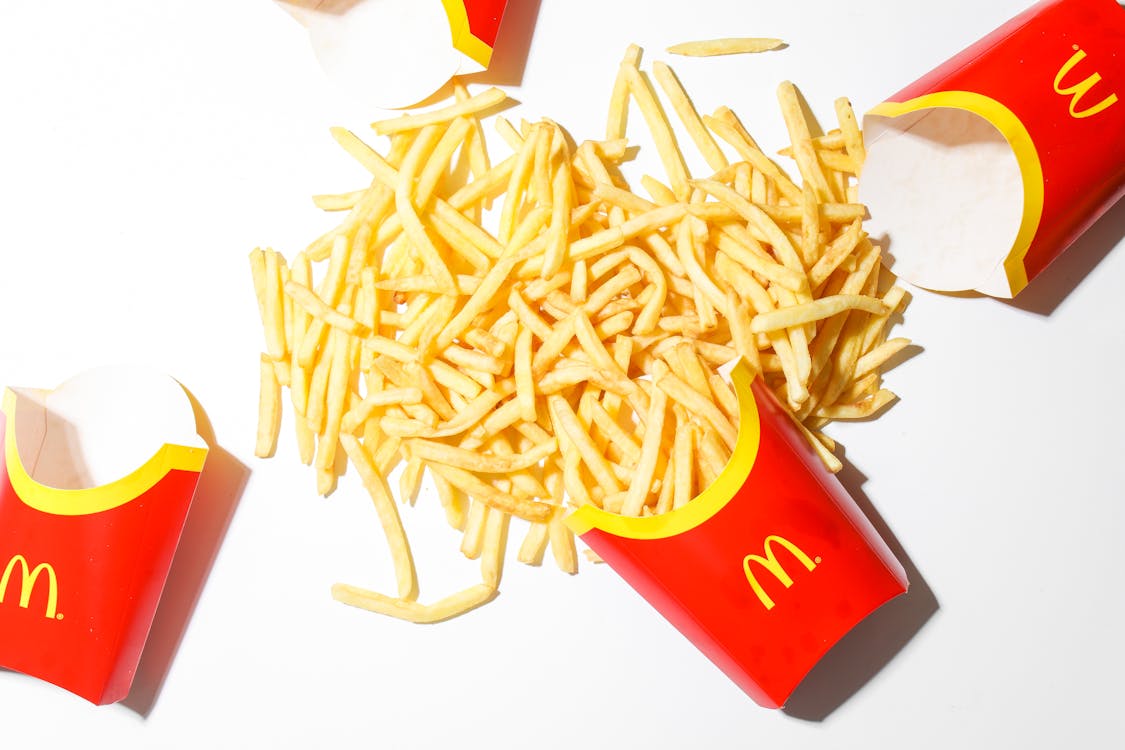 Image credit: Pexels
5. Maximizing the App Benefits
Dive into the McDonald's app and unlock exclusive deals, rewards, and mobile order convenience. The
free McDonald's app
lets you place a pickup or delivery order, but most importantly, it gives you all the current McDonald's coupons that can be scanned right from your phone.
We got free Large Fries (priced at $3.99) just for downloading the app. New offers and freebies are added every day and are constantly changing; here are some menu specials we've seen in the deals section of the app:
Free Happy Meals (reg. $5.39) when you purchase a combo meal
Free Large Fries (reg. $3.99) with any purchase
Free Medium Fries (reg. $3.39) and Drink (reg. $1.39) with the purchase of a Signature Crafted Sandwich
Buy 1 Get 1 Free Signature Crafted Sandwiches
Get free McDonald's Fries every Friday on the app!
Free Fry Fridays at McDonald's
are our favorite. Every Friday, you get a deal on the app for an order of free Medium McDonald's Fries when you spend at least $1. (That's the price of a fountain drink.)
Note: Not every McDonald's location has the same deals available, so if your local McDonald's isn't offering this deal, check with a nearby restaurant through the app to check its availability.
The McDonald's birthday reward is a free dessert through the McDonald's app.
McDonald's used to give out Happy Meals to kids on their birthday, but now, they'll send you a McDonald's coupon for a free McDonald's apple pie (reg. $1.89) or ice cream (reg. $1.69) through the MyMcDonald's Rewards app.
Not a fan of apps? The only reason to sign up for the
McDonald's email newsletter
is to avoid checking the app. You'll get a new email when the app has new deals or coupons.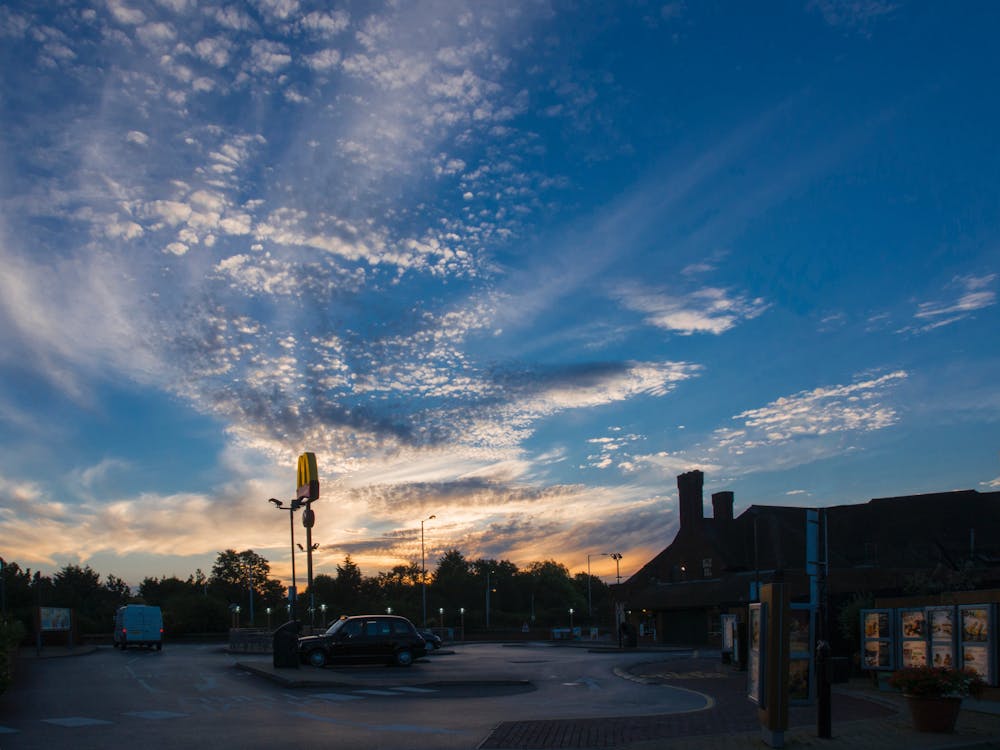 Image credit: Pexels
6. Insider McDonald's Knowledge!
Give the cashier your four-digit MyMcDonald's Rewards code BEFORE you order to earn points
The
MyMcDonald's Rewards Program
(only available via their app) lets you earn points on your purchases, which can be used to get free menu items. Before you place your order in person or in the drive-thru, make sure you tap "Earn Points" and give the cashier your four-digit code to get the credit. If you place an order through the app, you'll automatically get points for your purchase.
PRO TIP: If you forget to scan or give your code, you can

contact McDonald's

with your order info. It's cumbersome, but if you're patient, they'll do their best to add the points to your account.
Become a McDonald's employee to get 30% discounts on food.
A McDonald's employee gets health insurance, dental coverage, a 401k plan, tuition assistance, family medical leave, maternity and paternity leave, and discounts. They also get 30% off their orders at all McDonald's restaurants.
Avoid Peak Hours at McDonald's
It's no joke that McDonald's gets packed for breakfast, lunch, and dinner. Avoid peak McDonald's hours by going between 10-11 a.m. and between 3-5 p.m. It'll save you a lot of time and get you those fries you've been craving. Also, avoid ordering any chicken sandwiches if you're in a rush — they're the most labor-intensive. They can take about 8 minutes to prepare, which means you can be sitting in the car a lot longer than you planned.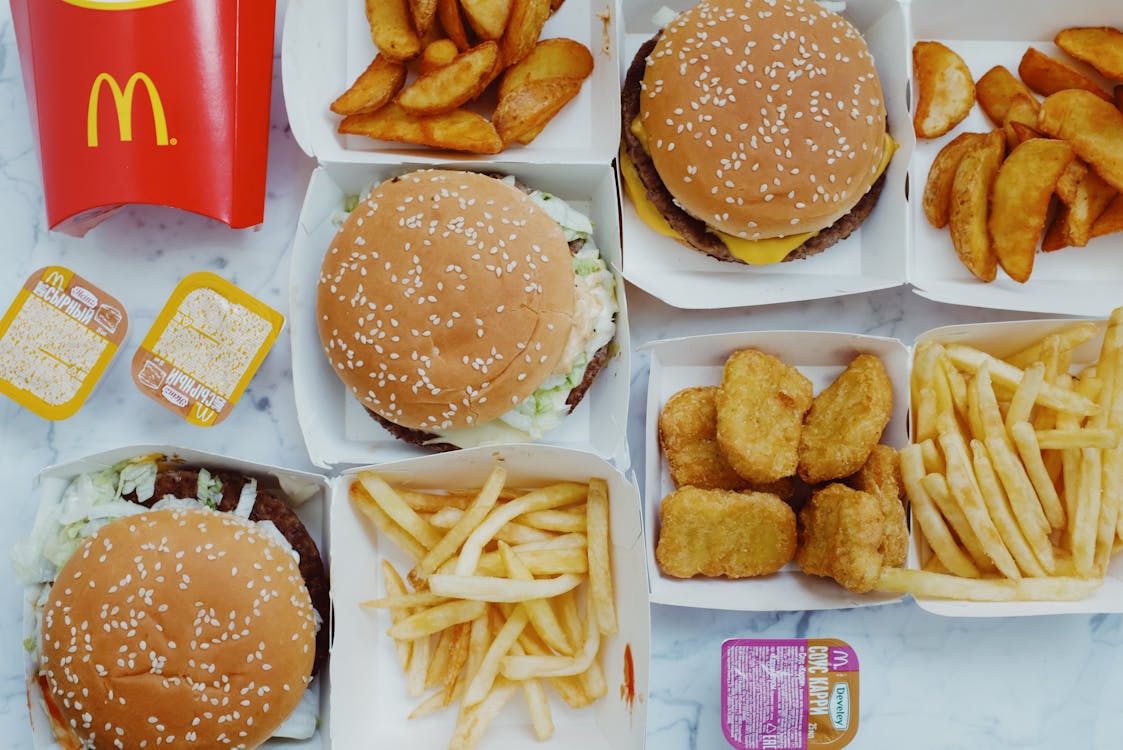 Image credit: Pexels
7. Every $15 you spend at McDonald's gets you free McDonald's food
There are four different tiers of freebies with MyMcDonald's Rewards, and each one unlocks new menu items. Go to the McDonald's Rewards tab in the app to pick your freebie, and either add it to your mobile order or pick "Use at Restaurant."
At 1,500 points ($15 spent), you can choose from:
McChicken (reg. $2.59)
Cheeseburger (reg. $2.29)
Hash Browns (reg. $2.09)
Vanilla Cone (reg. $1.69)
At 3,000 points ($30 spent), you can choose from:
Medium Fries (reg. $3.39)
Large Iced Coffee (reg. $2.79)
6 pc. McNugget (reg. $2.50)
Sausage Burrito (reg. $2.29)
At 4,500 points ($45 spent), you can choose from:
Large Frappe (reg. $4.79)
Filet-O-Fish (reg. $4.49)
Large Fries (reg. $3.99)
Sausage Egg McMuffin (reg. $2.50)
At 6,000 points ($60 spent), you can choose from:
Happy Meal (reg. $4.09-$5.39)
Big Mac (reg. $5.09)
Quarter Pounder with Cheese (reg. $5.09)
Bacon, Egg, and Cheese Biscuit (reg. $4.69)
You should always use your McDonald's Rewards points on the 1,500 point tier if you want to maximize your savings since it'll give you the most cashback in rewards. Here's how much cashback each tier will give you in food freebies:
1,500 Points: 17.3%
3,000 Points: 11.3%
4,500 Points: 10.6%
6,000 Points: 8.9%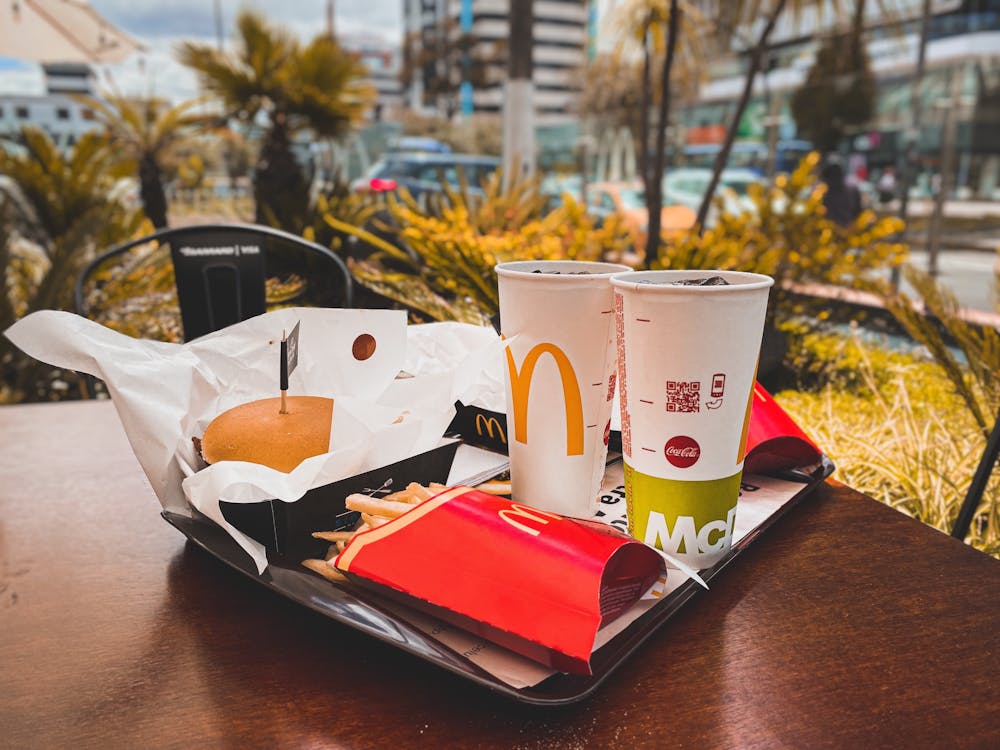 Image credit: Pexels
8. Get free food when you complete the McDonald's survey on your receipt
Your McDonald's receipt will get you a McDonald's coupon for a free item such as a Hamburger (reg. $1.89) or Egg McMuffin (reg. $4.39), or you could get an offer like a Buy 1 Get 1 Free on a Quarter Pounder with Cheese (reg. $5.09). Visit the McDonald's Customer Satisfaction survey website and fill out the survey using the 26-digit survey code on your receipt. Once you complete the survey, you'll receive a McDonald's survey code that you can redeem on your next visit.
To get free food when you complete the McDonald's survey on your receipt, follow these steps:
Save Your Receipt: After making a purchase at McDonald's, be sure to keep your receipt. It contains the essential information you'll need for the survey.
Visit the Survey Website: Go to the official McDonald's survey website. You can usually find the web address printed on your receipt.
Choose Your Language: Select your preferred language for the survey. McDonald's surveys are often available in multiple languages to accommodate all customers.
Enter Survey Code: Look for the survey code on your receipt, usually located near the top or bottom. Enter this code into the appropriate field on the survey website.
Answer the Questions: The survey will typically ask about your recent dining experience at McDonald's. Answer the questions honestly and thoroughly. Your feedback is valuable to them.
Receive a Validation Code: After completing the survey, you will usually receive a validation code. Write this code down on your receipt.
Redeem Your Free Food: Take your receipt with the validation code to your nearest McDonald's restaurant. Present it to the cashier or follow any specific instructions provided on the receipt.
Enjoy Your Free Food: Once your validation code is verified, you'll receive your free food item or special offer as a token of appreciation for taking the time to complete the survey.
Keep in mind that the specific details of the survey process may vary by location and time, so it's essential to read the instructions on your receipt and the survey website carefully. Participating in the McDonald's survey not only gets you free food but also helps the company improve its services based on customer feedback.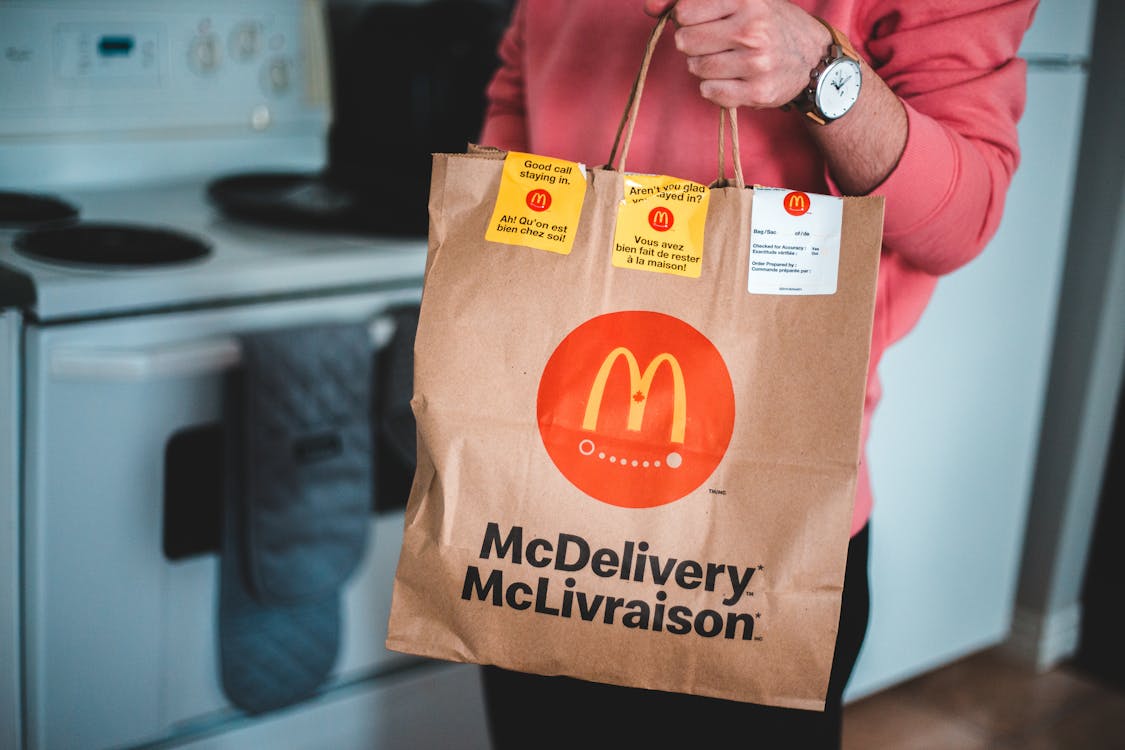 Image credit: Pexels
9. McDonald's Delivery
McDonald's Delivery, also known as McDelivery, is a convenient service offered by McDonald's that allows customers to have their favorite fast-food items delivered directly to their doorstep. It's a popular option for those who crave McDonald's iconic burgers, fries, and other menu items but prefer the convenience of home or office delivery. Here are some key details about McDonald's Delivery:
Online Ordering:
To place a McDonald's Delivery order, customers can use the official McDonald's app or visit the McDonald's website. Many locations also partner with third-party delivery services like
Uber Eats
, DoorDash, or Grubhub, depending on the region.
Delivery Zones: McDonald's Delivery is available in many urban and suburban areas, but the specific delivery zones and coverage may vary by restaurant and delivery partner. Customers can usually check if their address is within the delivery area by entering it on the McDonald's app or website.
Convenience: McDelivery is designed to provide convenience to customers who may not have the time or desire to visit a physical McDonald's restaurant. It's an ideal option for busy individuals, families, and office workers looking for a quick and tasty meal without leaving their location.
Delivery Fees: There is usually a delivery fee associated with McDonald's Delivery orders. The fee may vary depending on the location, distance from the restaurant, and the delivery service used. Some promotions or orders above a certain amount may offer free or reduced delivery fees.
Order Tracking: Many McDonald's Delivery orders can be tracked in real-time using the delivery platform's tracking feature. This allows customers to monitor the status of their order and estimate the delivery time.
Contactless Delivery: To ensure safety and hygiene, McDonald's and its delivery partners often offer contactless delivery options. Customers can request that their order be left at the doorstep or another designated location to minimize physical contact.
Special Offers and Promotions: McDonald's frequently offers special promotions and discounts for McDelivery orders. These can include bundle deals, limited-time menu items, and exclusive online offers.
In summary, McDonald's Delivery, or McDelivery, is a convenient service that brings McDonald's food to your doorstep. It offers a diverse menu, online ordering, and delivery tracking, making it a popular choice for those who want to enjoy McDonald's famous offerings from the comfort of their home or office.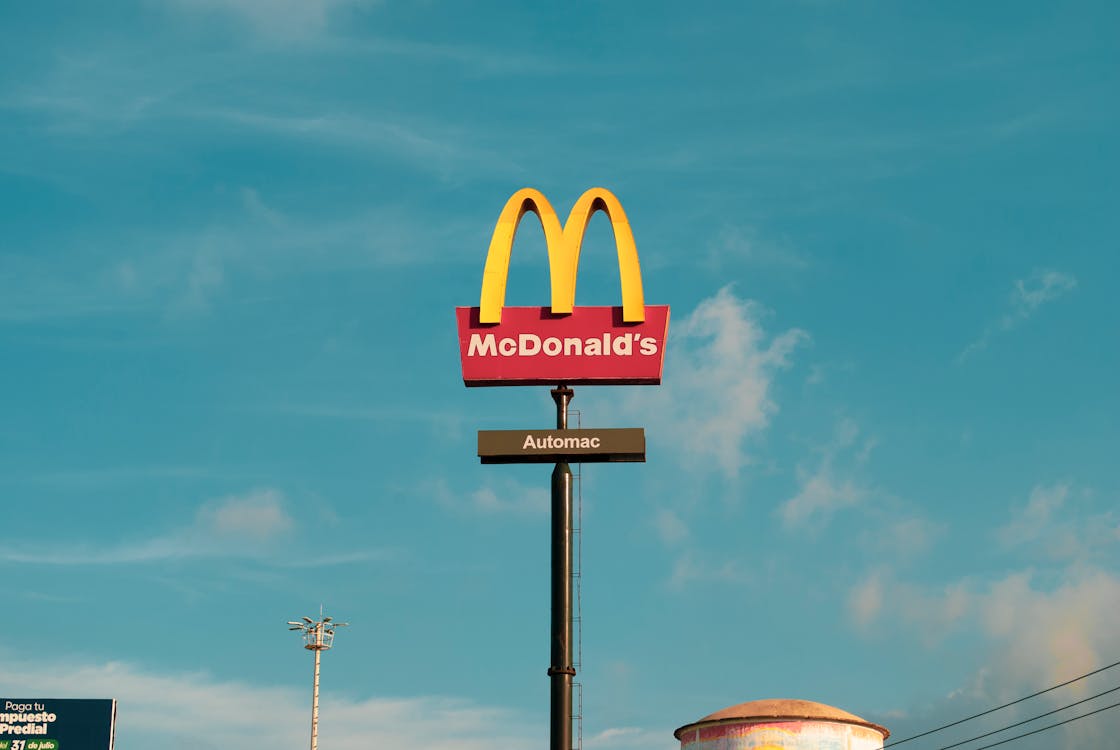 Image credit: Pexels
10. McDonald's 10% Senior Discount
If you've been curious about McDonald's senior discount, look no further. With inflation reaching crazy heights, it can be hard for senior citizens to get some budget-friendly takeout. Luckily, some McDonald's locations offer senior discounts, where customers can save on food or get free drinks with their meals. And while discounts vary based on location, every penny counts, especially in this economy. Your best bet is to call your local McDonald's to confirm their own policy. In the meantime, here's everything you need to know to get the most bang for your buck at McDonald's if you're a senior citizen. Spoiler alert: you can stack military and veteran discounts on top of your senior discount.
Anyone ages 55 and older can get a senior discount at participating McDonald's locations. Just show an ID to confirm your age and you're all set.
Since each store has different policies, we recommend confirming with your local McDonald's just in case. However, there are a few offers that many stores share. Generally, seniors can expect to see 10% discounts at participating locations. Some items aren't eligible for the discount, but when you're on a fixed income, even small savings add up. Also, a lot of stores offer discounted drinks, including senior coffee specials. Check with your favorite location to see if they have a coffee club rewards program. These usually offer a free small coffee after five eligible purchases. Some locations require eight eligible purchases.
Also good to know: certain locations offer senior meal deals, too! Eligible combos often include a free soft drink. There may even be reduced-portion items available on some locations' secret menus. To see if your McDonald's is offering this deal, be sure to call ahead to your
local McDonald's
.
Does every store offer a senior discount?
Unfortunately, the short answer is no. Since McDonald's stores are independently owned and operated, each restaurant has slightly different policies. But don't worry! Quite a few locations offer special deals for customers who qualify as seniors. Many of these stores also offer military and veteran discounts that can be stacked with senior discounts. Just be sure to ask your local store.


PRO TIP: We've got a whole

list of senior discounts

that'll save you money on everything from food to travel to entertainment.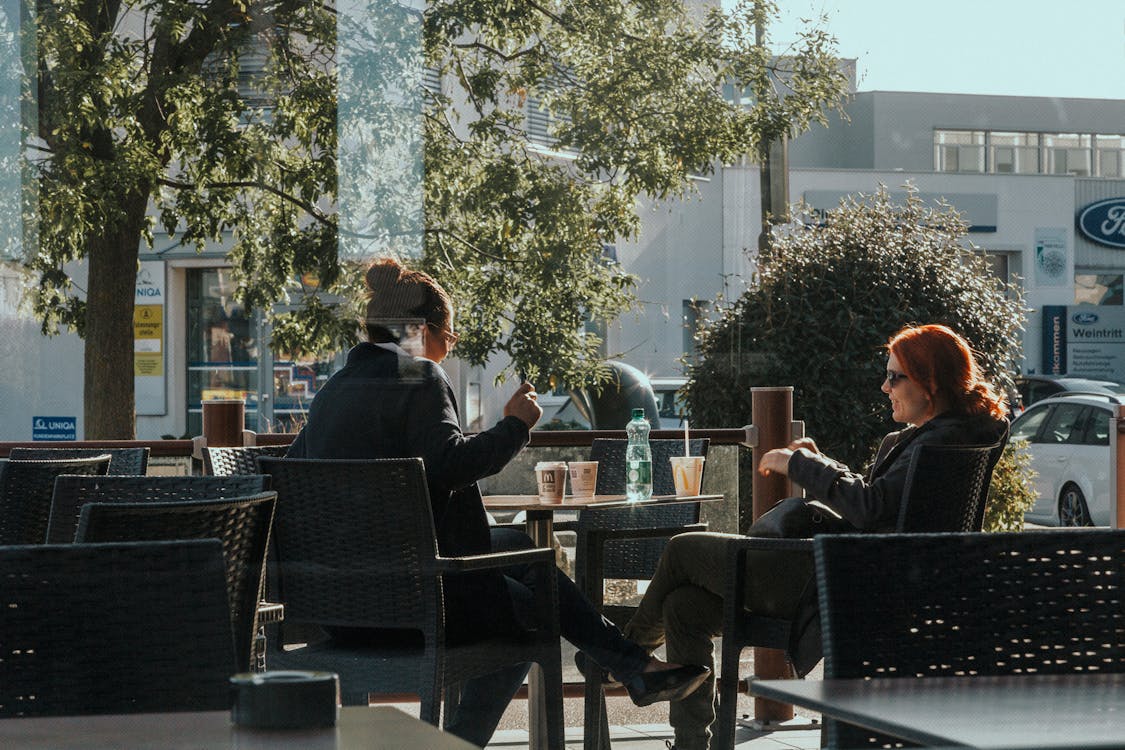 Image credit: Pexels
FAQs
What's the best time to order fresh fries?
The best time to enjoy McDonald's fresh fries is usually during non-peak hours, like late morning or early afternoon.
Can I really order breakfast items after 10:30 AM?
Yes, you can! Some McDonald's locations serve breakfast all day. Check with your local store for availability.
Are there vegetarian options on the secret menu?
Absolutely! The secret menu offers vegetarian choices like the McVeggie Burger.
How can I get the best deals on McDonald's meals?
To score the best deals, make sure to check the McDonald's app regularly for promotions and discounts.
Is it possible to make a healthier choice at McDonald's?
Yes, McDonald's offers a variety of salads, grilled chicken options, and sides that are healthier choices.
Can I combine different menu items to create a custom meal?
Definitely! McDonald's encourages customization, so feel free to mix and match to create your perfect meal.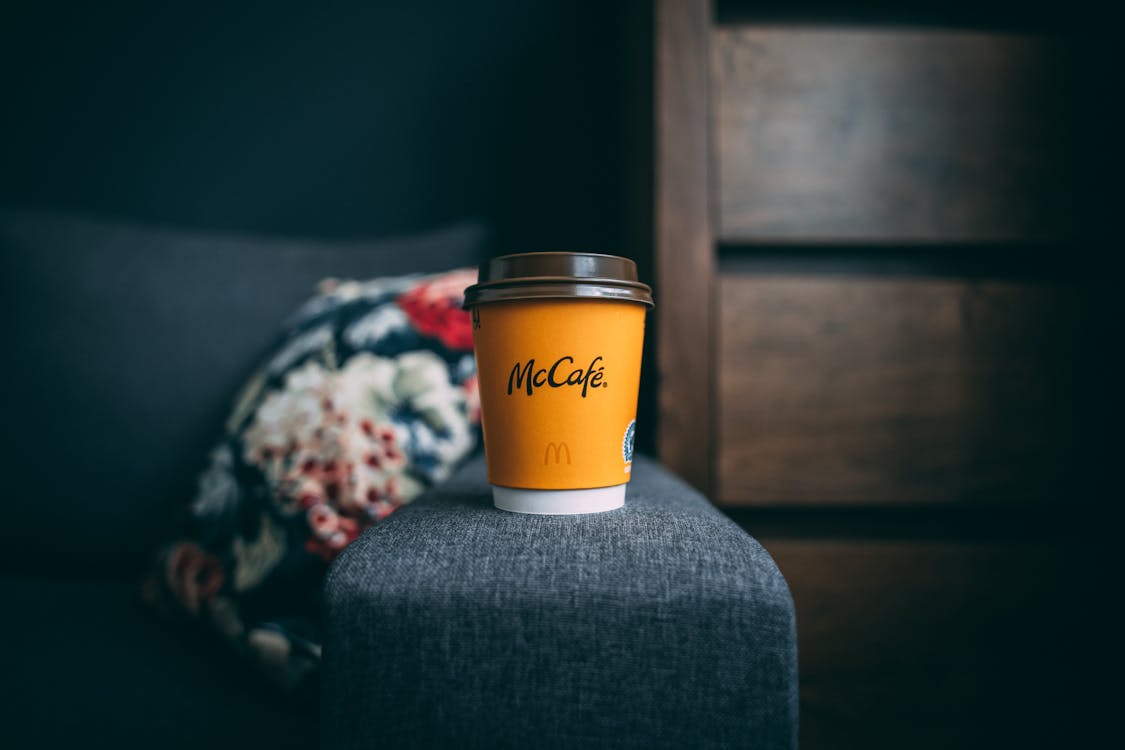 Image credit: Pexels
Conclusion
Mastering the art of savvy fast food dining at McDonald's is all about knowing the ins and outs of the menu and taking advantage of clever hacks. With these insider tips, you can enjoy delicious meals, save money, and make the most of your McDonald's experience.
So, the next time you visit those iconic golden arches, remember these tricks and secrets. Happy dining!