Honda of Harvey (Formally Superior Honda) - Where they don't care how they treat their customers!
1845 Westbank Expy, Harvey, LA 70058 |
Phone:

(504) 662-1494 |

hondaofharvey.com | General Manger (as of this post): D'Lanor Smith

In the pursuit of a new vehicle, car shopping is an exciting venture, but not without its challenges. Sadly, not all dealership experiences are pleasant. This article delves into the harrowing tale of our visit to Honda of Harvey, revealing the pitfalls, shortcomings, and insights that every prospective car buyer should be aware of.
Jump Ahead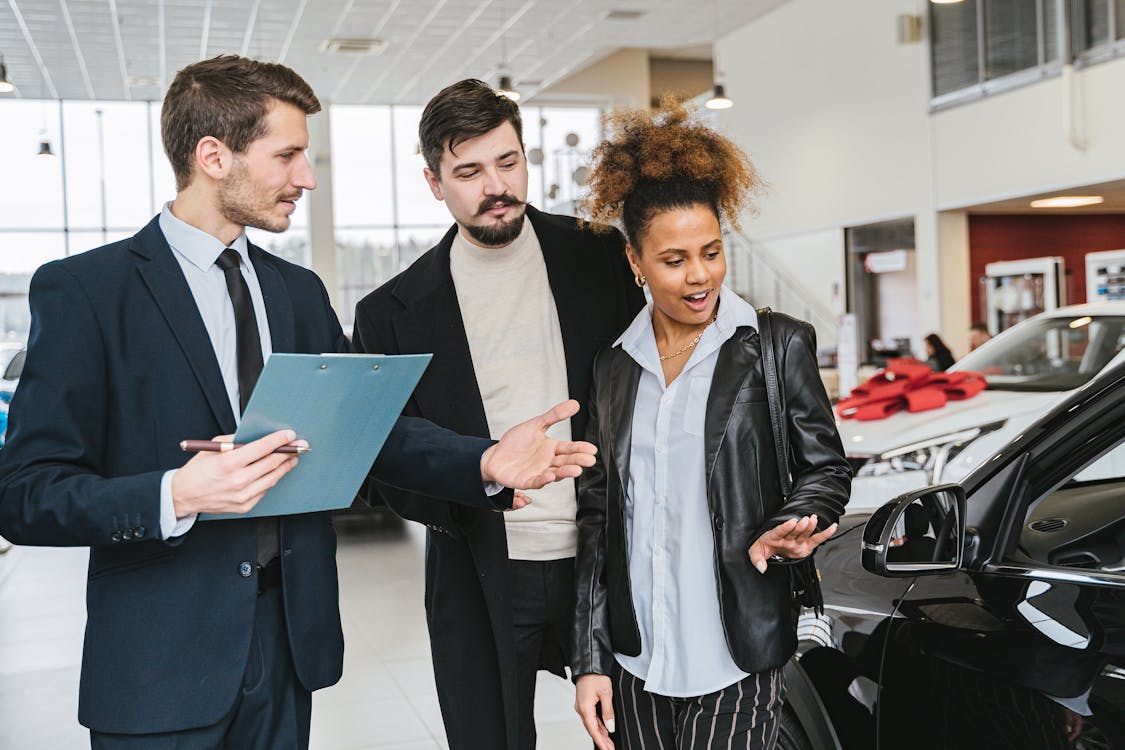 Image credit: Pexels
The Initial Attraction of Honda of Harvey
In September my husband went into Honda of Harvey to purchase a vehicle. When we first set foot in the Honda of Harvey dealership, we were captivated by the gleaming array of cars on display. The sales representatives greeted us warmly, and everything appeared promising. Our excitement turned into frustration as we dug deeper into the experience.
The Start of our Headache with Honda of Harvey
We test drove it, it seemed fine with the exception of the windshield wipers not spraying. A simple fix as the tubes just needed to be swapped. Because the service department was closed for the evening, the sales guy told us to take it home for the night and bring it back the next day and they would get that fixed right up. Okay, no problem. They took it to the back and did the usual cleaning of the car like they do when you buy one and we went on our way.
As we were driving it home, knocking began from under the hood – that wasn't there previously on the test drive. So when we brought it in the next day, we mentioned that about that. They tried to say it was maybe because of water or something from it getting wet?! I don't know. Really weird. So it was a Friday when we dropped it off. We planned on picking it up Monday, but realized it was a holiday so Tuesday would be when we'd get it. Except Tuesday came and went with no call.
Poor After-Sales Service Comes with your experience at Honda of Harvey
After a few days of it being in the shop for what were supposed to be some simple fixes, my husband called to check and see what was going on. Getting in touch with the service department is nearly impossible. The one time my husband got through the guy put him on hold to talk to a customer (he could hear them in the background) then they picked up the phone and hung up. He had to call the sales department to have them figure out what was going on. When my husband FINALLY got to talk to someone in service, they didn't even know what any of the issues were! So my husband re-explained the issues, which were supposed to have been on the ticket to be taken care of, and was told it'd get fixed.
Fast forward a few days after that we got the car back only to find that the wipers STILL were not fixed and while driving it a part started falling off of it while we were STILL hearing the knocking. So NOTHING got fixed. Brought it back. Mind you, at this point, all together, we MAYBE had the car for 24 hours if that. All the other time it sat at the dealership supposed to be getting worked on.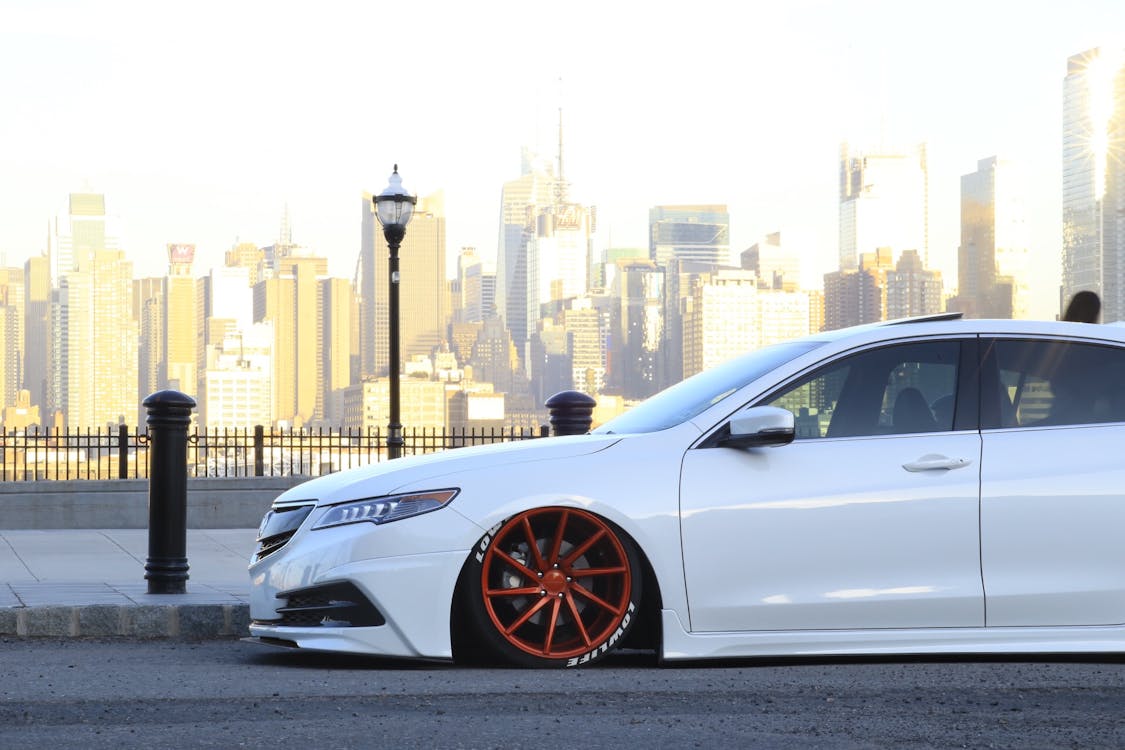 Image credit: Pexels
Aggressive Upselling at Honda of Harvey
After we brought it back the SECOND time we told them it was total junk and did not want it. The sales people said to give them a few days to figure something out. They let us use a truck in the meantime. Throughout this whole time they were SUPPOSED to be looking for something similar and in the budget we originally agreed to. After multiple phone calls and the constant "just keep waiting" we were getting beyond frustrated. After about 2 weeks of the waiting game we just went in and all they wanted to do was try to push a brand new vehicle on us which was 1) not what we wanted and 2) outside of our budget. They were supposed to be looking for something of the same value to replace that car. We have said multiple times that was outside of our budget. No matter what, we couldn't do it and ended up leaving again after saying to just let them see if they could find something else.
Apparently, during all these waiting games, they sent off the paperwork so the state thought we had this car. So after a month has passed, yes, a month of the car being left in their lot and us driving something else, payment is coming up due on the vehicle that we don't even have in our possession! And after we said we didn't want it and supposedly they were looking to "figure something out". We were told not to even worry about the payments it'll be fine. We figured maybe they canceled the contract knowing we were looking for something that worked since the initial vehicle was clearly a "lemon".
It's nothing but a waiting game at Honda of Harvey
So a few days before the payment was due once again we had to reach out about something being done because we're not about to make payments for a vehicle we don't even have. Let alone even have a contract for this vehicle that was not in our possession. There was a vehicle that had just been received on the lot that we liked and depending on the price of it, we would consider it. Because they had just gotten it a few day beforehand, they didn't have a price on it. They said it would be a few hours to figure out the price so they would call us. Several days pass and we didn't hear anything so my husband called and left a message basically saying that the contract needed to be voided by Friday at this point and we were done playing games.
Honda of Harvey ran our credit without our knowledge or consent
The next thing we know, my husband is getting notifications of his credit getting hit from the dealership! They were running HIS credit without his knowledge or consent on this vehicle!! We weren't even there! We had been waiting on the total cost of the vehicle. That was it! So we already weren't trusting the dealership and then they do this. Running credit without consent IS ILLEGAL! It wasn't until some time AFTER they ran the credit multiple times that we got a phone call.
Just to be clear, we understand running credit is part of purchasing a vehicle. However, after trying to be pushed for brand new cars out of what we could afford, we wanted to know what the total cost of the vehicle was BEFORE we even ran credit. We wanted to make sure they weren't going to try to give us anything above the KBB (Kelly Blue Book) value. And since we were not getting responses, we did NOT get the total price first, or any communication first. So the run of credit was unexpected and done without communicating with us.
The GM at Honda of Harvey displayed lack of care for us as customers who felt scammed
So we decided to talk to the GM lady about what was going on and told he we just wanted to be done with everything and part ways. She said she wouldn't let us out the contract because it would COST HER $4,000 because it was already filed with the state! WHAT?! So our option was to take the piece of crap car, pay the $4,000 to break the contract, or Get another vehicle and pay MORE than we could afford. She did not care at all about us or what her people did.
Honda of Harvey BBB Response Update 10/24/2023
WOW! That's my only way to try to respond this message! D'Lanor Smith straight up LIED throughout the response.
Incase the text of the image is too small, here it is copy/pasted:
I am writing in response to a complaint filed against Honda of Harvey. We regret to hear that this customer is not happy with the decision made by her husband. Mrs. Ashley Drewes was not at the store when her husband made his 2nd purchase or spoke to the staff about any issues with his 2018 Nissan Rogue. Ashley Drewes's credit was never run, as she's not a part of our car deal. Her husband signed credit applications ahead of both purchases, giving us permission to run his credit. On the 18th of the month I spoke to Mr. Drewes about his previous purchase. He had concerns about the vehicle and I apologized and promised to address those issues. When Mr. Drewes test drove he didn't notice any issues, his claim is that he noticed issues after the purchase. He told me that his wife did not want him with that vehicle. He wanted to trade it in, which was an option he and his wife had discussed. He wanted a newer vehicle for the same payments and price. Unfortunately, that's not possible. It sounded more and more like a case of buyer's remorse, because his wife didn't like the vehicle. Mr. Drewes purchased the first vehicle in August and was speaking to me about this on October 18th. I did inform Mr. Drewes that the vehicle had been registered and his loan was finalized at the bank. I never gave him a price of $4000, but I did tell him that we would trade his vehicle in for the amount that he owed. We gave Mr. Drewes more money for the 2018 Nissan Rogue than he paid in effort to pay off his loan and keep a happy customer. He traded it in and purchased a 2020 Nissan Rogue. His wife was not with him. Mr. Drewes was very happy when he left our dealership. We have not heard anything from him to suggest otherwise. Thanks, -- D'Lanor Smith
1) I never even mentioned about running MY credit. The accusation is THEM running my husband's credit. They DID have permission to run it for the ORIGINAL vehicle. The junk one. You know, the one without issues during the test drive but after it was taken to the back it no longer worked... yea THAT one. Past that, no credit was authorized to be ran - particularly for the 2020 that we needed the price they were going to sell it for. As mentioned already they had claimed they just got it in and didn't know what they were listed for. So we were waiting for THAT only. NOT what it'd be for us, but what they were going to LIST it as. That was it.
2) D'Lanor Smith claims I was never at the dealership and it was only my husband. Well, the dash cam footage of my car would suggest otherwise as I'm sure their security footage. Even my kids came on a few trips. No, I was not there in the room with her at THAT particular time. But how about ask Anthony or Ryan... you know, the two sales associates we had worked with. Or how about the finance lady - I was in the room telling her everything about this b.s. of a situation when he signed for the 2020. See the screenshot below from my Google trips which shows dates and duration of visits. The last time was when we signed for the 2020! Note, these are when I was there. This doesn't include my husbands visits. ONLY MINE (since I wasn't there according to her).
3) D'Lanor Smith claims they gave him "more money" for this 2018 "trade in" you know - the broken piece of crap they tried to pawn off on us and act like they didn't know better... Umm, they did not do that. They gave him the exact trade in value (supposedly). NOTHING MORE.
4) In case I am wrong about the first encounter happening in August rather than September, that looks worse to me, in my opinion, that we had these same ongoing issues for so long and they were allowed to go on like this rather than getting anything resolved.
Updating this part since I have a log to show I WAS there in August - August 31st 2023. So I guess she got one thing correct.
I'm not the first one to have problems with D'Lanor Smith since she became a GM (see screenshot above for reference).So from this experience, make sure you all RECORD EVERY interaction you have - especially at this LYING and DISHONEST dealership!
These are a few of the recent negative reviews of Honda of Harvey. I'm sure it's hard to read if at all for many, but you can find them on Facebook, Yelp, Google, etc.
Honda of Harvey Update 11/3/2023
So earlier this week my husband received a call from the bank inquiring about a past due payment on the OLD (junk) car. You know, the one we had issue with since the beginning where the paperwork should have never been sent it? Yea, that's the one. So he told them he doesn't have possession of it and it was 'sold back' to Honda (legally speaking) and that Honda is the owner of it. So he contacted Honda, spoke to Anthony (he's the sales guy we've mostly dealt with throughout this) and was supposed to call back the next day (Tuesday). It is now Friday and guess what? We never heard anything back! We're not really surprised considering they have a history of not calling people back. So we're going to be looking into the next steps to handle this matter - but just so others who were even considering doing business with them know.. this is how they treat their customers. Miserable after you sign the paperwork (as you read above) and they don't care how it affects you. We shouldn't have to worry about fighting over a vehicle that we only had in our possession less than 24 hours and doesn't even legally belong to us at this point. A nightmare of a car dealership!
Small Honda of Harvey Update 11/8/2023
Just updating that everything has been resolved with the bank in regards to the old car, however, I wanted to make it known, we still had NEVER heard back from Honda of Harvey in regards to this. Again, not surprised, but just showing how little they care about their customers.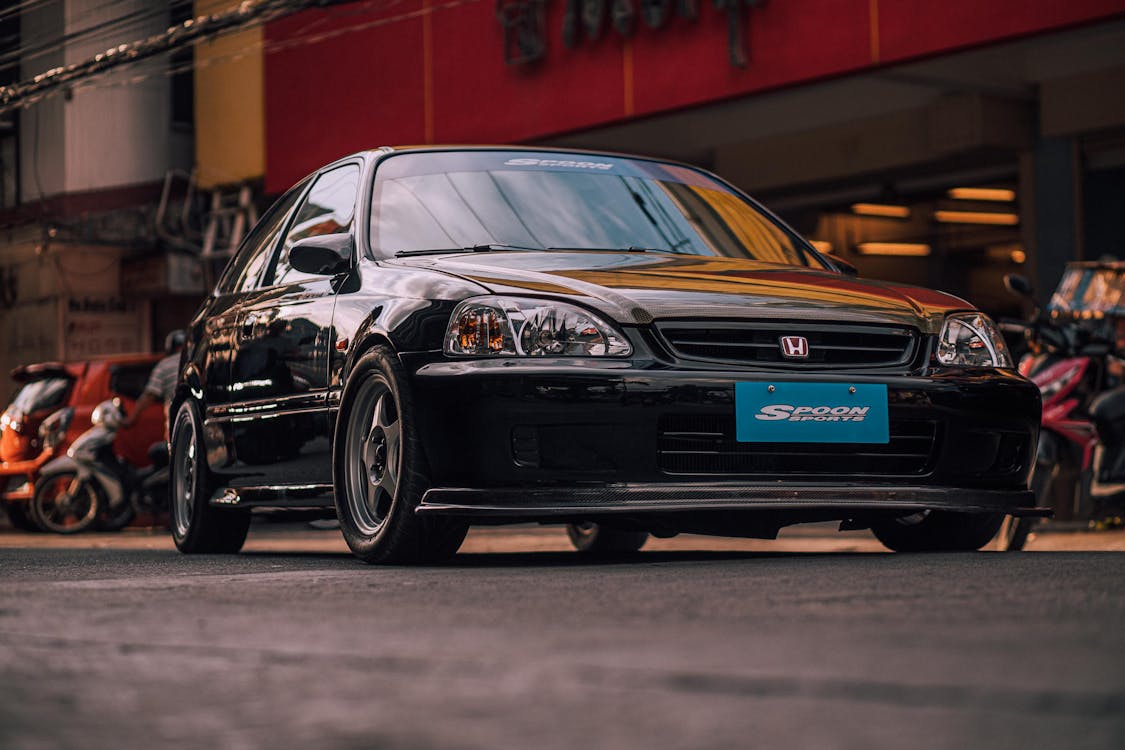 Image credit: Pexels
FAQs for Honda of Harvey
Q: Can I trust the advertised prices at Honda of Harvey?
A: Unfortunately, the advertised prices might not be the final cost. Be prepared for additional fees.
Q: How can I avoid aggressive upselling?
A: Stand firm on your budget and requirements. Don't be pressured into buying extras you don't need.
Q: What should I do if I encounter a lack of transparency?
A: Ask for all the necessary information about the car's history and maintenance records. Don't settle for vague answers.
Q: Are there any alternatives to Honda of Harvey in the area?
A: Research and consider other reputable dealerships in the region. Don't limit your options to just one. I know for sure there are other (better) alternatives. It was just too late for us.
Q: Is poor after-sales service a common issue at Honda of Harvey?
A: Our experience suggests that after-sales service may not be a strong point. Be prepared to face potential difficulties in getting assistance. Also, seeing other reviews we're not the only one with such poor experiences.
Q: Can I buy a used car from Honda of Harvey?
A: Yes, you can purchase both new and used vehicles from Honda of Harvey. However, would you really want to after reading about my (and others in other reviews) experience?
Conclusion
Honda of Harvey made us feel unvalued as customers and as people.
So yes, we left yesterday with a car. We like the car. But it is outside of our budget of what we agreed to. When all of this started we were continuously told we'd get something at the same agreed upon price. That was a lie. This place used stall tactics, and dishonesty, and apparently is okay to run your credit multiple times without your knowledge or consent.
Honda of Harvey is a joke and the absolute worst dealership. Even worse than those shady-looking ones you see on the corner. At least you know what to expect from them. This place used to be a reputable company. Now they're total garbage. Take a look at their
Yelp reviews
and
Dealerrater.com
! Not to mention their 1 out of 5 star rating on the
BBB
and 3.5 stars on
cars.com
.
(Yes, we should have definitely looked at these sites before even going but during our waiting game I had plenty of time to research).
Our visit to Honda of Harvey was, unfortunately, a disheartening experience. While this article reflects our personal encounter, it serves as a cautionary tale for car buyers. It's essential to be vigilant, informed, and ready to ask the right questions when dealing with any dealership, including Honda of Harvey.
We hope this article helps you make a more informed decision on your next car purchase.
What can Honda of Harvey do to make it better?
Simple. Eat the cost to adjust it down to the agreed upon amount. As they said, "It's not that much more." So by that same logic, it probably wouldn't even be a loss on their end. At least if they were as honest and reputable as a dealership that they claim they are; I don't see how this would be a problem. Especially considering all the lies and games we've dealt with through them.
Help warn others about this shady business and share this review!