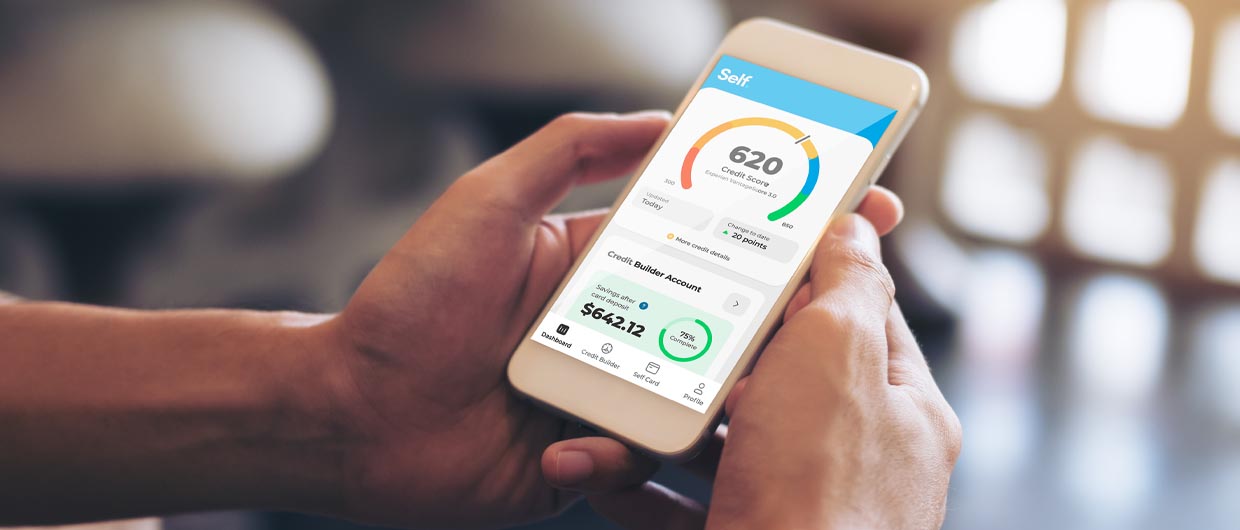 Financial freedom should be on everyone's mind. For many of us, a lack of formal education in personal finance means we don't know how to budget month to month and save for the future. You need to develop some key habits to achieve financial independence, including building your savings and credit score. This will open up opportunities ranging from mortgage approvals to auto loans. If you're just starting your journey, or if you're trying to save for the future, Self Financial can help for
just $25 a month
.
Self
is a new way to build credit that's safe and secure. Thirty-five percent of your credit score is determined by payment history, and with Self's Credit Builder Account program, you can establish your history and build credit while building savings. It's basically a credit builder loan that helps you develop a payment history. Simply pay the loan each month on-time; once the principal is paid off, the account unlocks so that you can access your money again minus fees and interest. Best of all, you don't need a credit score to
get started
.
Here's how the Credit Builder Account works. First, you can apply through
Self's website
or mobile app, which won't make a hard pull on your credit. Once you're approved, you can start paying off your account for a specified amount of time. Self offers four different plans ranging from 12 to 24 months long, so you can choose the term and the dollar amount that best fits your budget and goals.
From there, just pay on time each month to build your payment history. Your monthly payments are reported to all three credit bureaus, so you can watch as your credit grows over time. Once you've finally paid the account off, you'll have access to all of your funds again, minus fees and interest.
Good credit is a necessity for some of the finer things in life, but developing a history from scratch can be difficult. Self offers an easy solution that allows you to save money for the future while providing credit bureaus a payment history to build your credit.
Click here
to see if you qualify.
Did you find this post helpful? If so, it would be great if you could show some support by following

Closet of Free Samples on TikTok

(as well as my other social media accounts @closetsamples) and by checking out

my Etsy shop

! As a small creator, all your support makes a difference! Even a simple share of this post to your friends helps! Thanks so much!